Good health and well-being are central building blocks in fighting poverty and in ensuring sustainable development. Prior to the pandemic, significant improvements were being made to improve health systems, but the strain of COVID-19 has caused setbacks and opened our eyes to the need for greater preparedness in public services.
-Almost 1 in every 15 children in developing countries dies before the age of 5, most of them from hunger-related causes.
-An estimated 49 million people globally are blind.
-2.4 million newborns die each year in the first 28 days of life, mostly from preventable and treatable causes.
The good news is our charity partners listed below are working to ensure that people of all ages can lead happy, healthy lives. Programs to improve global health include reducing inequities, combatting preventable diseases, and increasing access to quality medical facilities and treatments, prenatal and infant care, mental health services, community health worker training and more.
Explore the resources below to see the impact of their work.
Feeling inspired? Be a global champion and help improve global health and child survival by supporting Global Impact charities through your employee giving campaign.
---
Find a Charity
---
Explore the Impact
Give Global Blogs
When tasked with writing a blog post that would be published in the middle of November, my first thought was, "Perfect, easy – everyone loves a post that is comforting, moving and inspiring during the season of giving thanks!" When I learned the blog post topic was global health, well … after the last 18 months we've had, all I could think was, "How am I supposed to put a positive spin on global health at a time like this?" While the state of global health these days may not be the first thing that comes to mind when thinking…
Images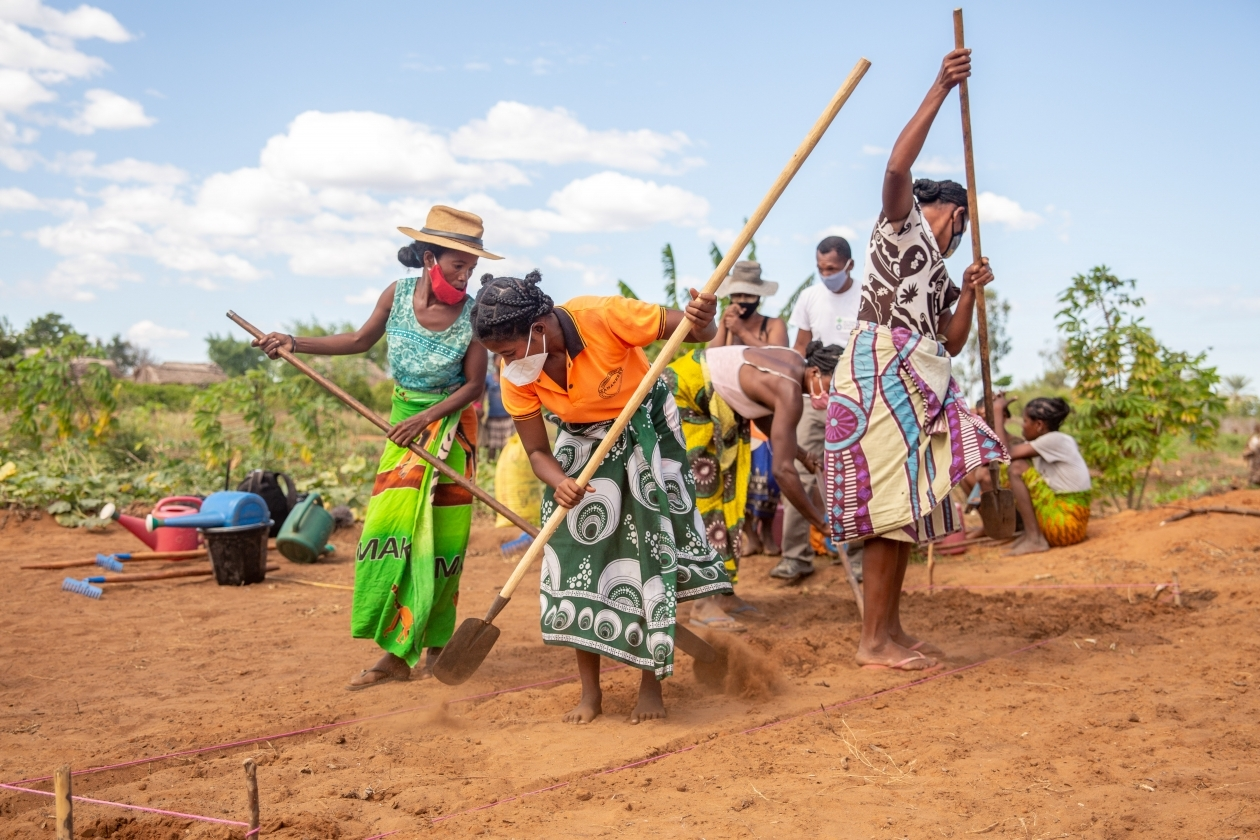 Title: Emergency Drought Response
Charity: Action Against Hunger
Country: Madagascar
Photo Credit: Stéphane Rakotomalala
Droughts in Grand Sud, Madagascar, have sharply increased in both frequency and intensity in recent years. Bearing the full brunt of the effects of climate change, families who live in this region have seen drastic impacts on their livelihoods and health. In 2020, there were virtually no rains and this trend continued in 2021. Historically low rainfall levels depleted the few sources of clean water that existed in this chronically dry region. As a result, water-borne illnesses such as diarrhea have increased sharply. And, without rain, there could be no harvests. Food insecurity and malnutrition have increased dramatically. Action Against Hunger's teams are on the ground, treating malnutrition and helping farmers adapt.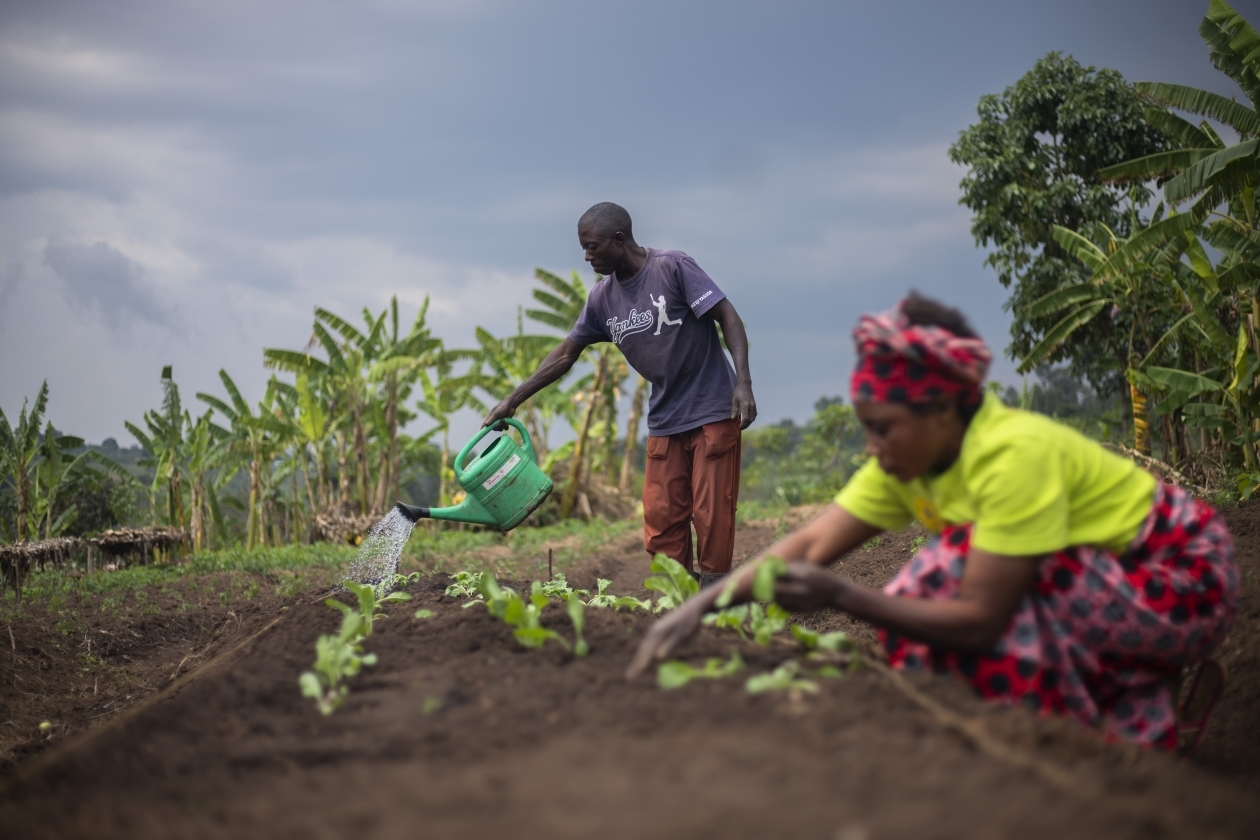 Title: Supporting Refugees
Charity: Action Against Hunger
Country: Uganda
Photo Credit: Solomon Serwanjja
Uganda is home to more than one million refugees, who are welcomed to the country with a small plot of land, the ability to work and go to school, and more. To help both refugees and the communities that host them, Action Against Hunger works with groups of farmers to help them learn new skills, grow new crops, and make the most of the limited land and water they have.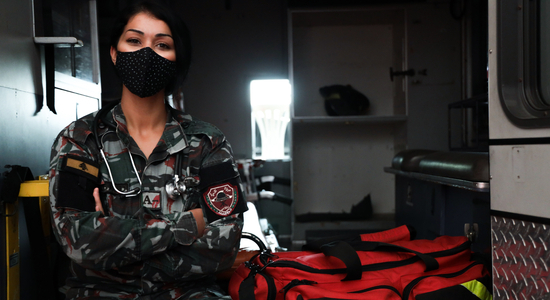 Title: Beirut's Fire Brigade Receives Shipments of Burn Treatments
Charity: Anera
Country: Lebanon
Photo Credit: Hisham Mustapha
The Beirut Fire Brigade is a first responder institution in every sense of the term. Like medical staff, the fire brigade goes into high-risk zones every day. They are on the frontlines protecting and serving the public. To aid the Brigade, Anera sent a shipment of kits customized for wildfire response and burn injuries. The kits contained items such as bandages, scissors, burn ointment, antibiotics, adrenaline, analgesics, face masks, gloves, goggles, wound disinfectant, and nebulizers. Anera distributed the donated kits among several local frontline responders, including the Beirut Fire Brigade.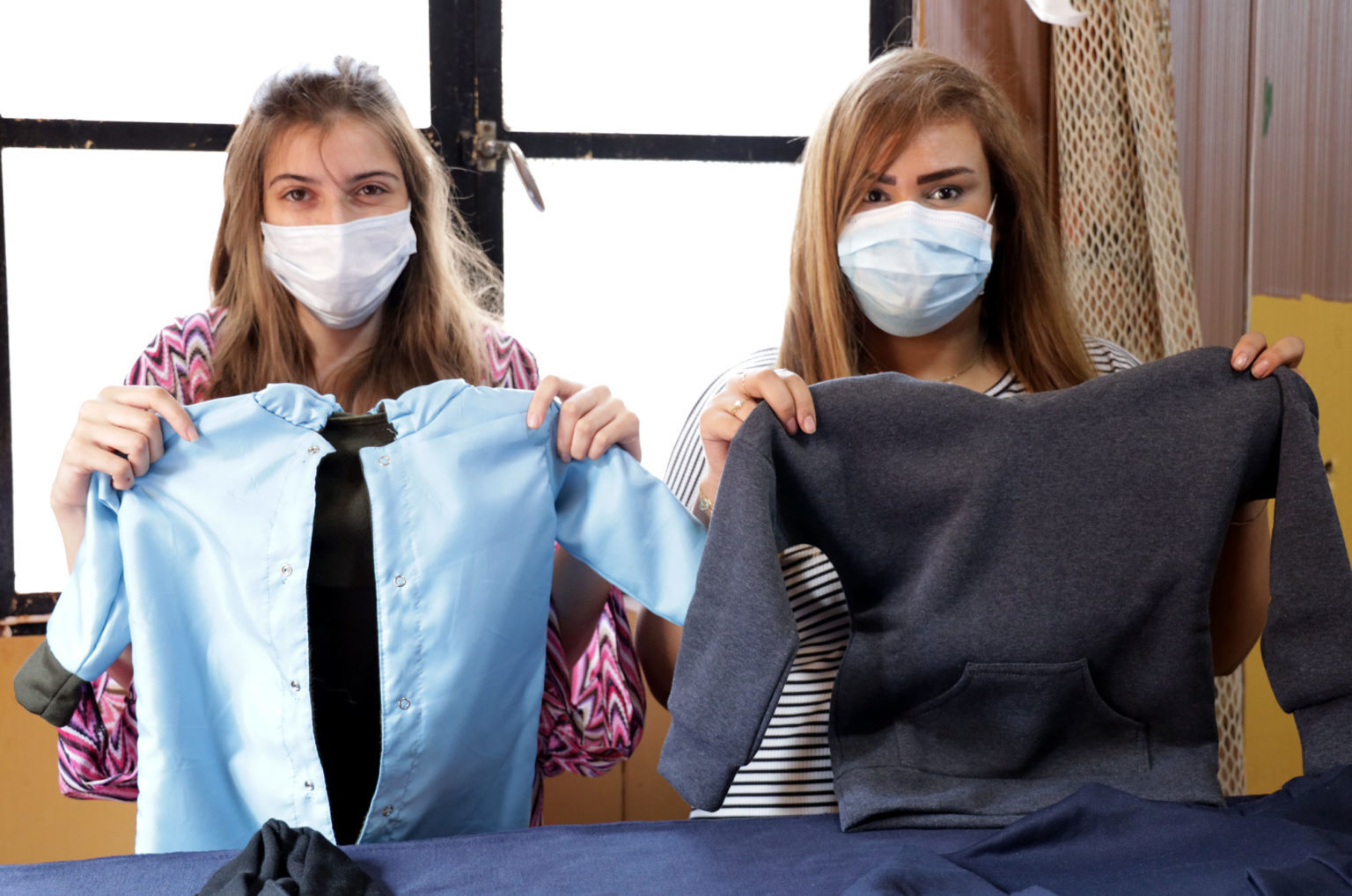 Title: Vocational Students in Lebanon Sew Winter Clothes
Charity: Anera
Country: Lebanon
Photo Credit: Hisham Mustapha
Two Anera vocational sewing students in Shatila Palestinian refugee camp, Lebanon, holding up clothing they made for winterization efforts. At the Social Communication Center, in the Shatila Palestinian Refugee Camp, Anera has organized vocational sewing courses, funded by UNICEF and KFW. The sewing courses give young Palestinian refugees an opportunity to gain new skills. They also provide employment support services, including cash-for-work, so youth can earn an income while helping their communities.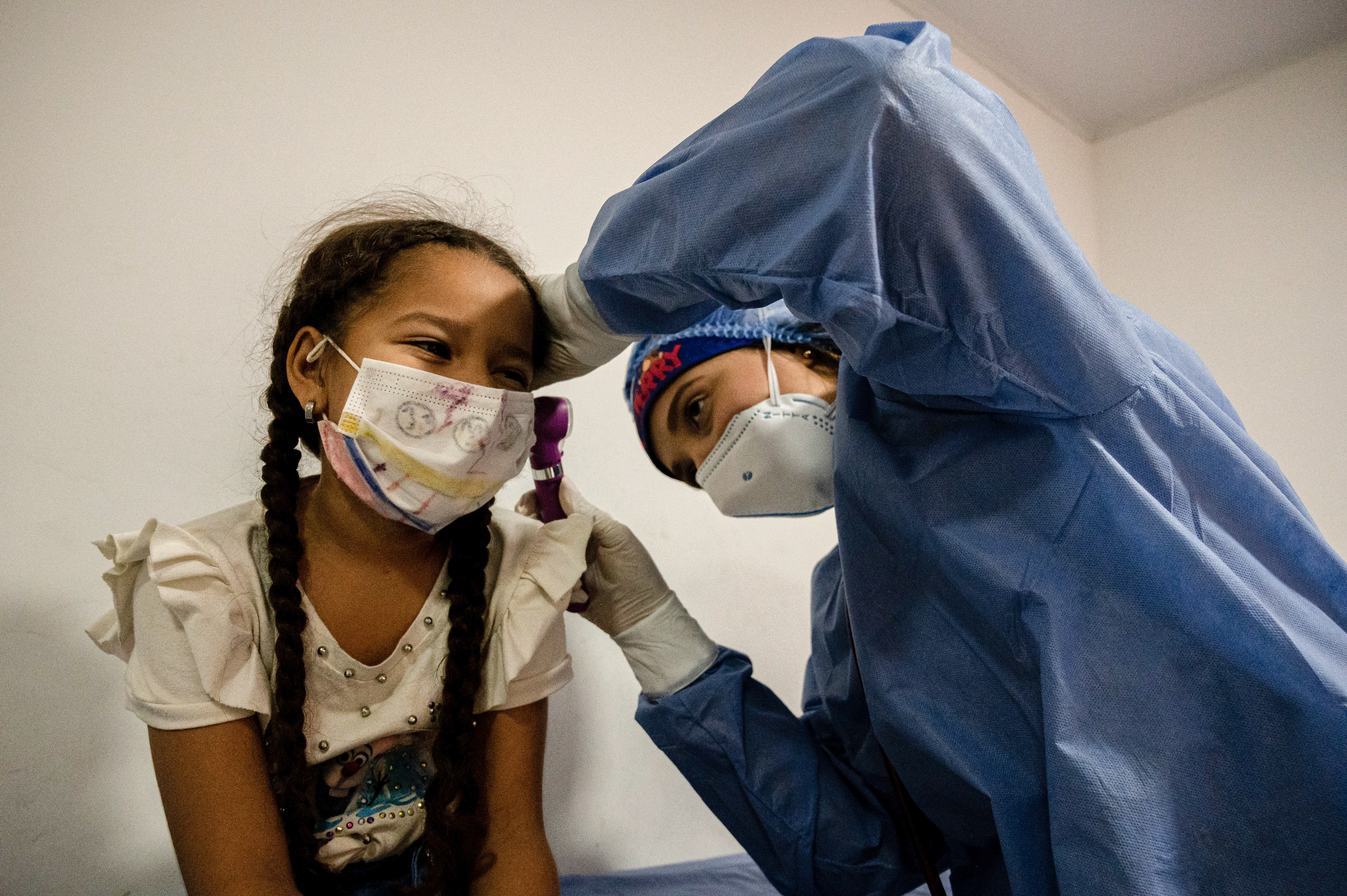 Title: An Americares doctor sees a patient in Colombia
Charity: Americares
Country: Colombia
Photo Credit: Ana Maria Ariza/Americares
Operated in coordination with the Colombian Ministry of Health and Social Protection and made possible with the generous support of the United States Agency for International Development's (USAID) Bureau for Humanitarian Assistance (BHA) and the U.S. Department of State's Bureau of Population, Refugees and Migration (PRM), Americares Colombia clinics aim to alleviate the strain placed on the Colombian health system.
Videos
Success Stories
Globally, 1.8 billion people are at risk of infectious diseases because they use or work in a health facility that doesn't have water. Such infections can lead to prolonged hospital stays, long-term disability and spiraling healthcare costs. High infection rates and poor water, sanitation and hygiene can damage trust in health systems and make patients less likely to seek care when they are sick. In the district of Geita, northwestern Tanzania, some healthcare facilities that don't have water ask pregnant women to bring it with them when they give birth. If the nearest water source to the hospital is unsafe, or patients are unable to bring water with them, they must buy it from commercial vendors at inflated prices. Kalunde Rashid gave birth to her second child at Chikobe Health Center in Tanzania. "Mum is here taking care of me. She is old and could not go to collect water…