Give Global Blog
Human trafficking is one of the hardest international relief and development causes to talk about. The crime has been documented in 148 countries, and includes forced sexual exploitation, labor, involuntary marriage, organ trade and more. An estimated 40.3 million people are trafficked each year, and roughly a third of those are children under the age of 18. While some hoped that restricted travel during the COVID-19 pandemic would reduce trafficking, our charity partners fear the opposite – technology has helped move trafficking further underground, and limited government capacity makes it harder for local officials to reach and save victims. This…
---
Charity Photos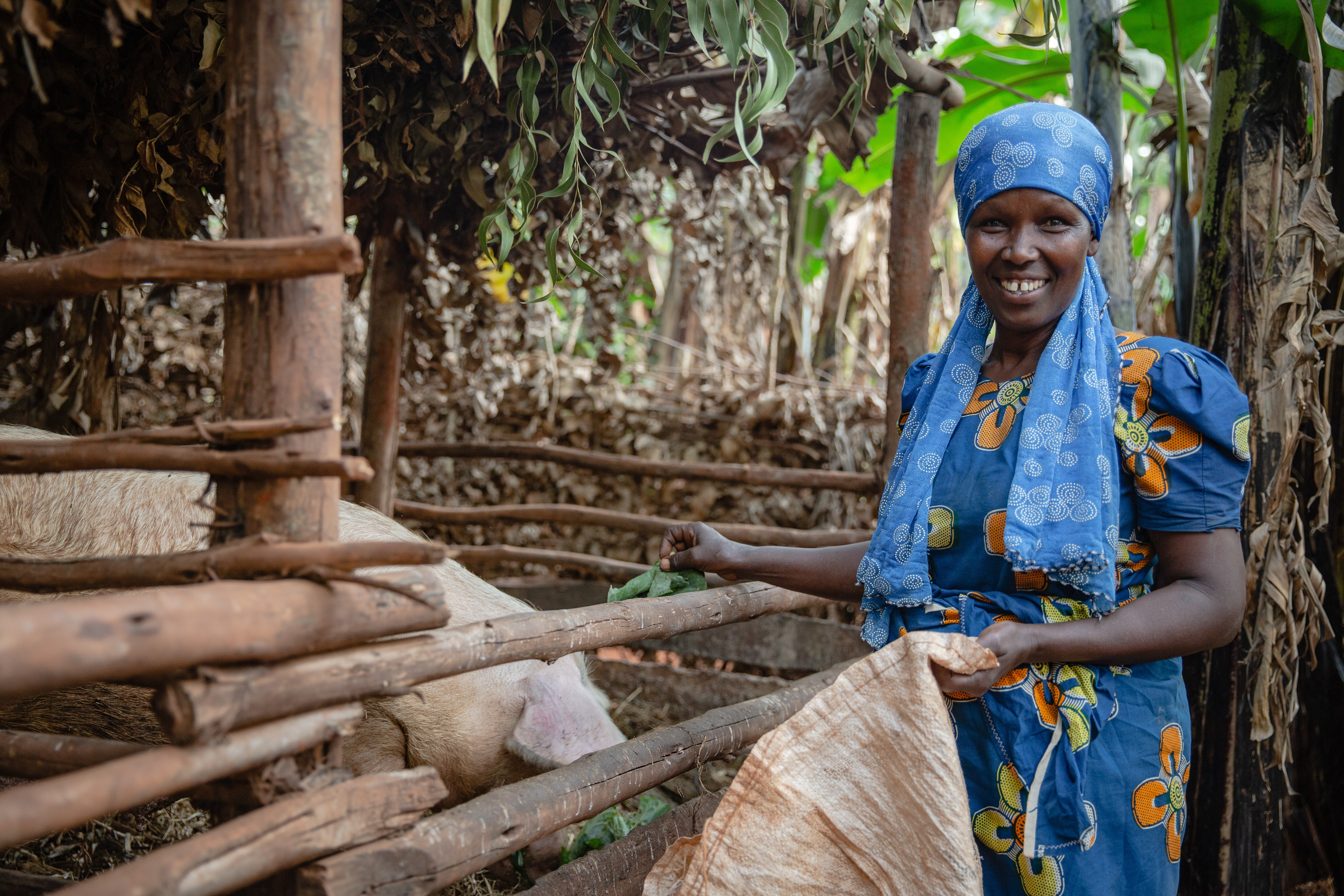 Title: Burundian woman with her livestock
Charity: World Relief
Country: Burundi
Photo Credit: Esther Mbabazi / World Relief
A woman proudly stands with her livestock she owns feeding them from her crops. Through savings for life, she was able to learn about money management, save funds, take out a loan from the group to build her business. With her skill and training she grew her business and paid back her loan, creating a sustainable living and ability to send her children to school.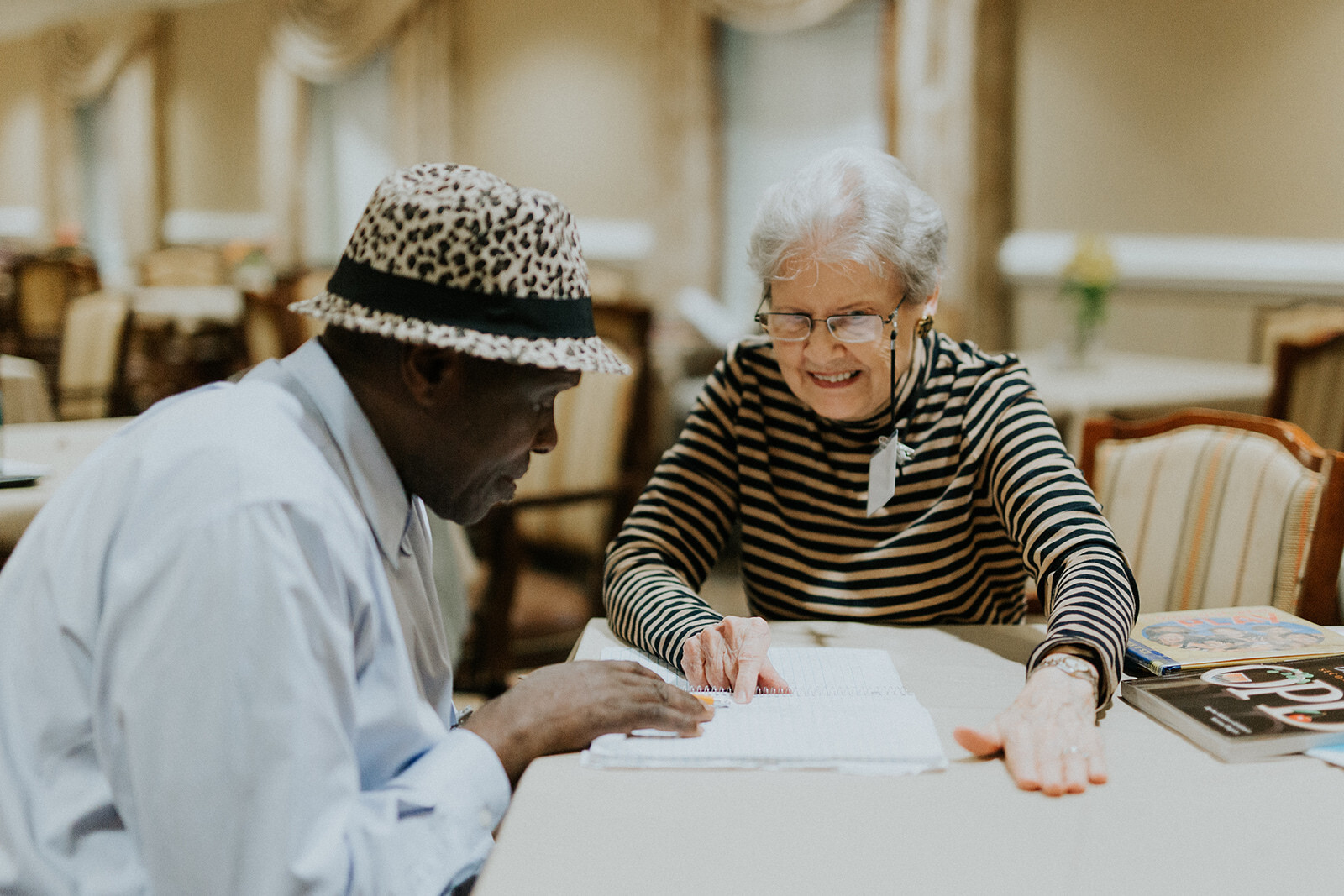 Title: US Volunteering
Charity: World Relief
Country: United States of America
Photo Credit: Emily Frazier/World Relief
Julia, a resident at Trezevant Manor, a retirement community in Memphis, started hosting a weekly English class for elderly refugees in her community. The class has been a huge success, resulting in close friendships between refugees and their volunteers.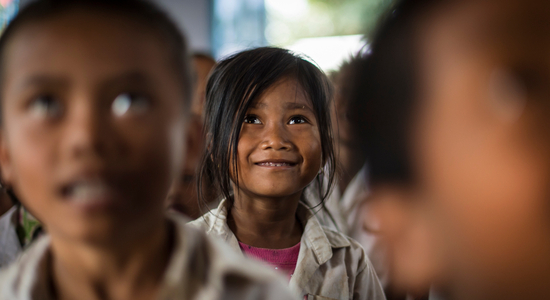 Title: Strengthened marriage, stronger community
Charity: World Relief
Country: Burundi
Photo Credit: Esther Mbabazi / World Relief
A couple that has gone through the Families for Life programming where couples learn important skills like valuing one another, communication and problem-solving as a foundation to adapt to life circumstances and different seasons of life.
---
Charity Videos
---
Charity Impact
Errenah is 14-years-old and lives in the Chuya village in Mbelwa region of Mzimba district. She is in 6th grade at Machamira Primary School and is the oldest of seven children. As the first-born child, she wanted to be a role model to her siblings and was determined to accomplish that goal by focusing on her education. Her parents, however, had other plans for her. They had already arranged for a man to marry Errenah and had already paid him a dowery. Coaxed by her mother, Errenah decided to leave school and get married to a boy she barely knew. Thankfully, Errenah's home was on the list of homes to be visited by an Integral Mission Servants (IMS). IMS volunteers are church members who go out into the community to provide biblical teaching and lessons on health and wellness, child development, gender equity and more. One day, an IMS volunteer…