Home. The word indicates a physical place where a person lives. It also carries an emotional undertone, somewhere that evokes a sense of belonging, security and personal history. But for more than 100 million people – displaced individuals and families – home in both the physical and emotional sense no longer even exists. All over the world, men, women and children are fleeing oppression, conflict and disaster, leaving the place that was their home as they are forced to start over.
-50 percent of the world's refugees are children.
-An estimated of 29 percent of internally displaced people are young women.
-Young refugees are 30 percent less likely to complete primary school.
The good news is our charity partners listed below are helping refugees. Their programs include critical emergency assistance, transportation to escape persecution, family reunification, resettlement and more.
Explore the resources below to see the impact of their work.
Feeling inspired? Be a global champion and help refugees by supporting Global Impact charities through your employee giving campaign.
---
Find a Charity
---
Explore the Impact
Give Global Blogs
June is Refugee Awareness Month and on June 27, Global Impact partnered with our charities the International Rescue Committee, Inc. and Refugees International for an interactive webinar detailing the challenges that refugees worldwide face every day, including hunger and access to education and health care resources. With more than 100 million refugees and displaced people around the world today, this topic has never been more relevant. While the Ukraine crisis has been at the forefront of our minds, many other displaced persons hail from other countries– including Afghanistan, Ethiopia and Somalia. The number of uprooted and displaced people has increased…
Images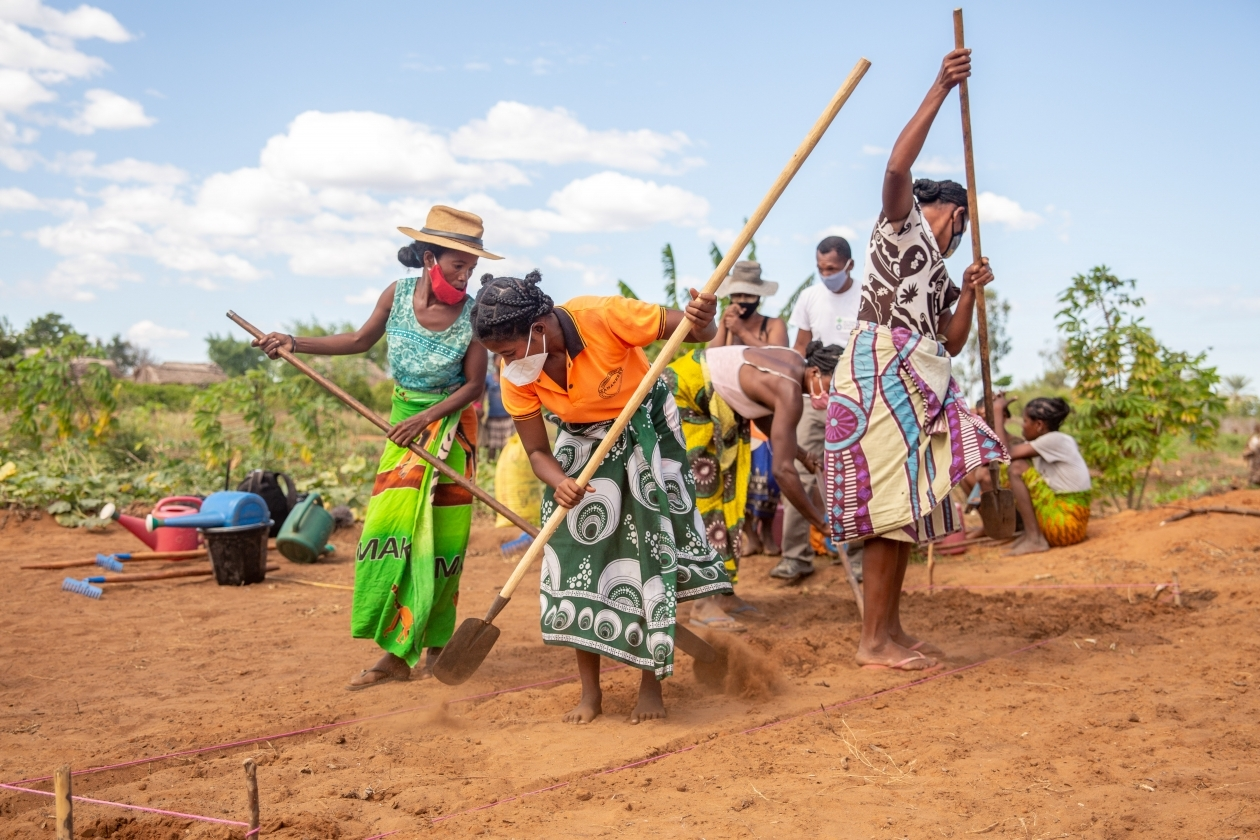 Title: Emergency Drought Response
Charity: Action Against Hunger
Country: Madagascar
Photo Credit: Stéphane Rakotomalala
Droughts in Grand Sud, Madagascar, have sharply increased in both frequency and intensity in recent years. Bearing the full brunt of the effects of climate change, families who live in this region have seen drastic impacts on their livelihoods and health. In 2020, there were virtually no rains and this trend continued in 2021. Historically low rainfall levels depleted the few sources of clean water that existed in this chronically dry region. As a result, water-borne illnesses such as diarrhea have increased sharply. And, without rain, there could be no harvests. Food insecurity and malnutrition have increased dramatically. Action Against Hunger's teams are on the ground, treating malnutrition and helping farmers adapt.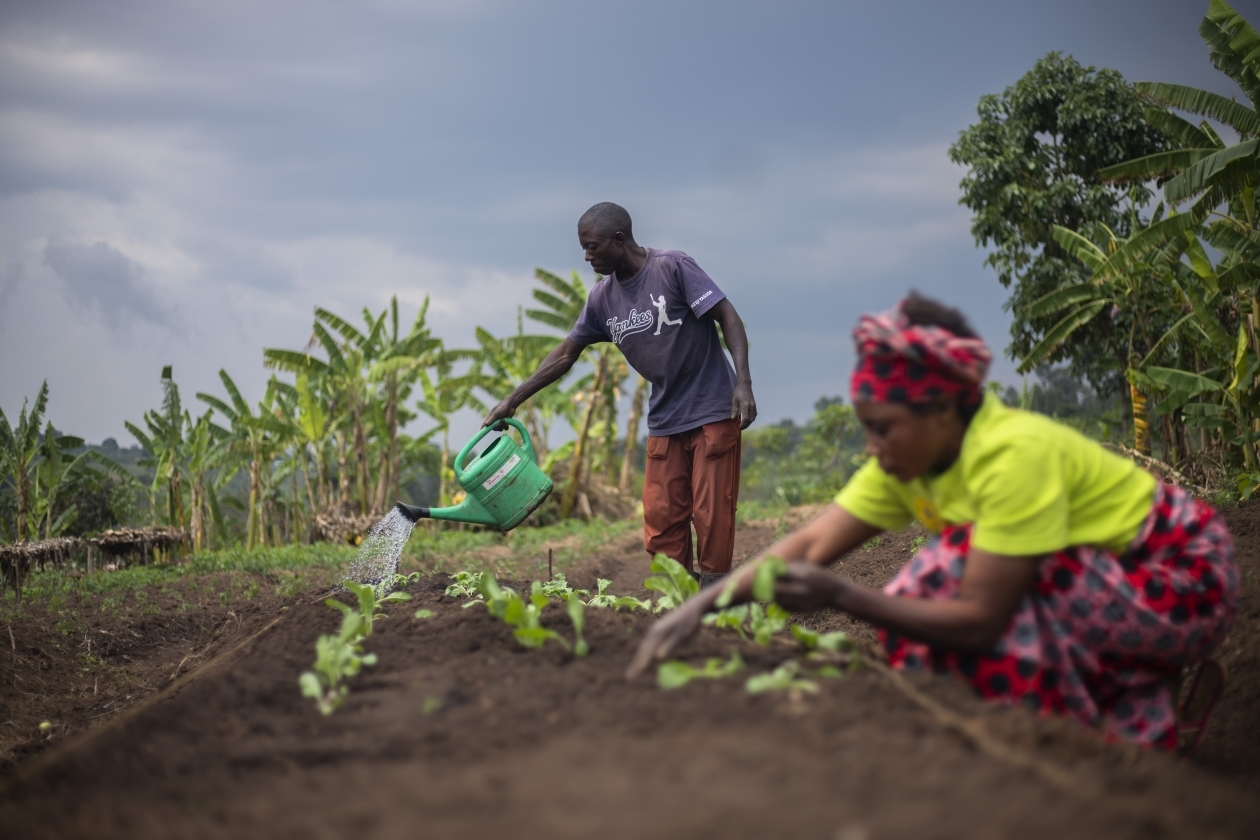 Title: Supporting Refugees
Charity: Action Against Hunger
Country: Uganda
Photo Credit: Solomon Serwanjja
Uganda is home to more than one million refugees, who are welcomed to the country with a small plot of land, the ability to work and go to school, and more. To help both refugees and the communities that host them, Action Against Hunger works with groups of farmers to help them learn new skills, grow new crops, and make the most of the limited land and water they have.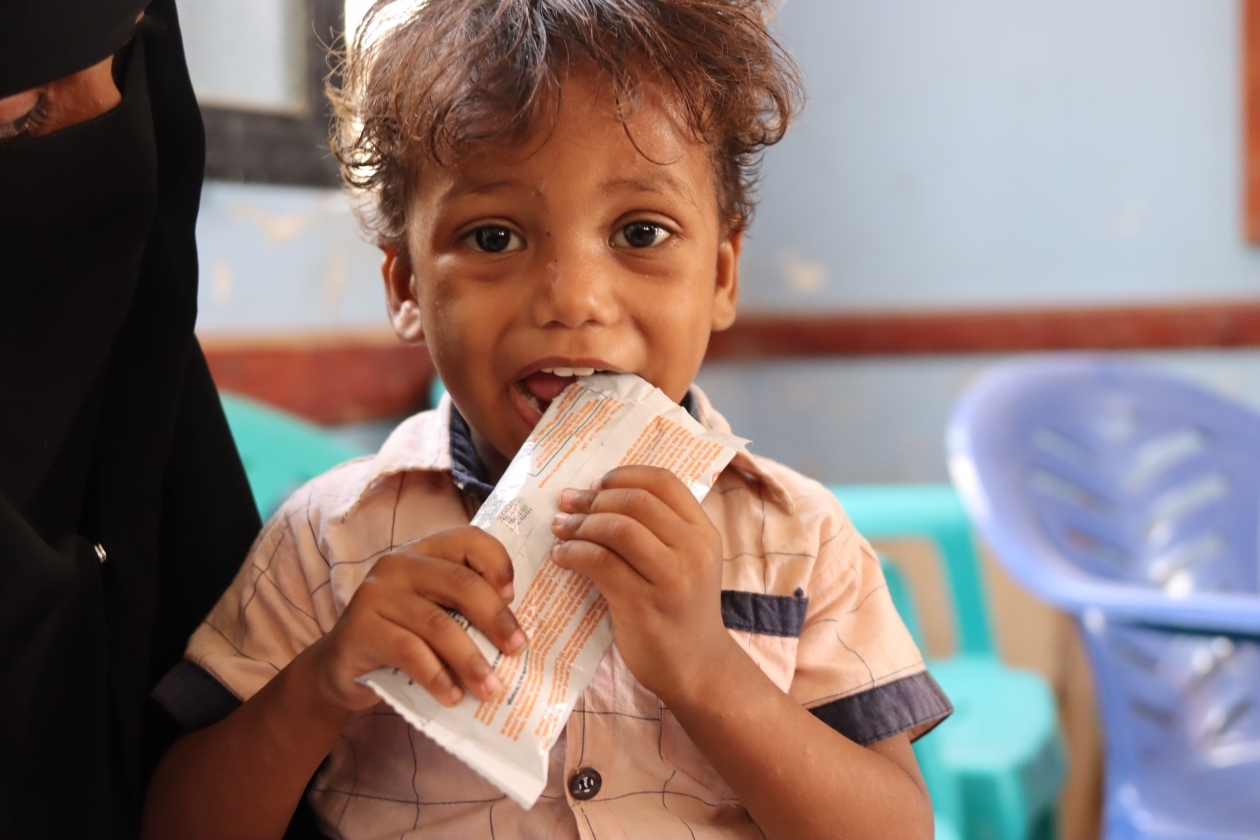 Title: Providing Emergency Nutrition Support
Charity: Action Against Hunger
Country: Yemen
Photo Credit: Nada Al-Saqaf
Now almost three years old, Watheek was born in displacement. His family fled their home when the war in Yemen worsened. With six children living in a small one-room house, his parents struggle to get by. Watheek suffered from malnutrition in 2021, and received treatment from Action Against Hunger.
Videos
Success Stories
Maha al-Obaidi studies for her citizenship exam in Astoria Park near her home in Queens, NY. A mother of five boys, Maha had to flee her home in Iraq after two of her sons and her husband were kidnapped and the family was forced to pay a ransom to secure their release. She lived in Jordan before she was resettled in the U.S. by the International Rescue Committee in 2014. Maha says that when she becomes a citizen, "I will put on my wings and I will fly. "Her family remains divided, with two of her sons, her husband, and a grandson still living in Jordan. She looks forward to travelling to visit them without worries after she gets her citizenship. Her dream is for her sons to join her in the United States and for her family to be together. Maha says, "I am an American woman, and I…