Give Global Blog
The crisis in Ukraine has understandably been top of mind for all of us these last few months. There has been record-breaking fundraising to support the people of Ukraine (including over $1.5 million raised here at Global Impact) and it's deeply moving to witness this swell in support. Certainly, other refugee crises have captured the attention of the global community as well – this past fall, many stood in solidarity with Afghanistan refugees and one year ago the global community marked the 10th anniversary of the Syrian war. Still, there are dozens of other refugee populations around the world today…
---
Charity Photos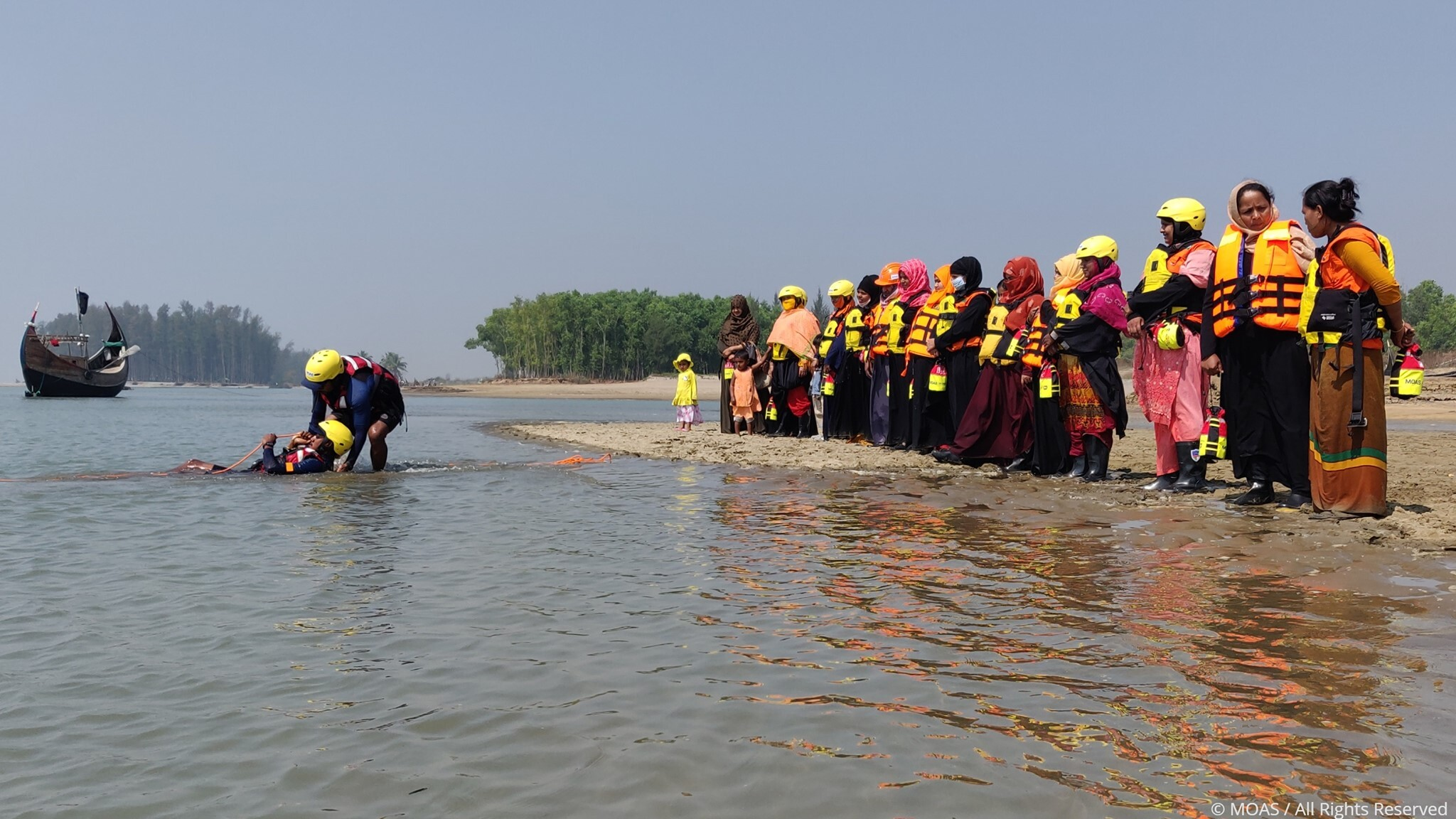 Title: Flood and Water Safety Training
Charity: MOAS (Migrant Offshore Aid Station)
Country: Bangladesh
Photo Credit: MOAS
In Bangladesh, MOAS continued to support Rohingya refugees and host communities in Cox's Bazar. The year started off with great anticipation of plans to build on the success of our Flood and Water Safety Training in 2019 by expanding the project to incorporate the local fishing community.This year's course facilitated the training of 700 Rohingya refugees and 860 host community members in Ukhia and Teknaf. We were also able to fulfil our plans of enhancing the training to the local fishing community. Through directly engaging with fishermen in the Teknaf Peninsula, an area where fishing is a vital livelihood and food source, MOAS provided a basic maritime safety and rescue course, known as Water Safety and Livelihood Practice, to them. This year's training equipped 800 fishermen with the necessary skills to perform rescues for anyone in distress at sea, be better prepared for emergency situations and work in increased safety. In 2021 we will continue to undertake our Flood and Water Safety Training programme, through which our team in Cox's Bazar will train Rohingya and host community volunteers to act as first responders in the event of a water-related emergency and to manage the after-effects of flooding.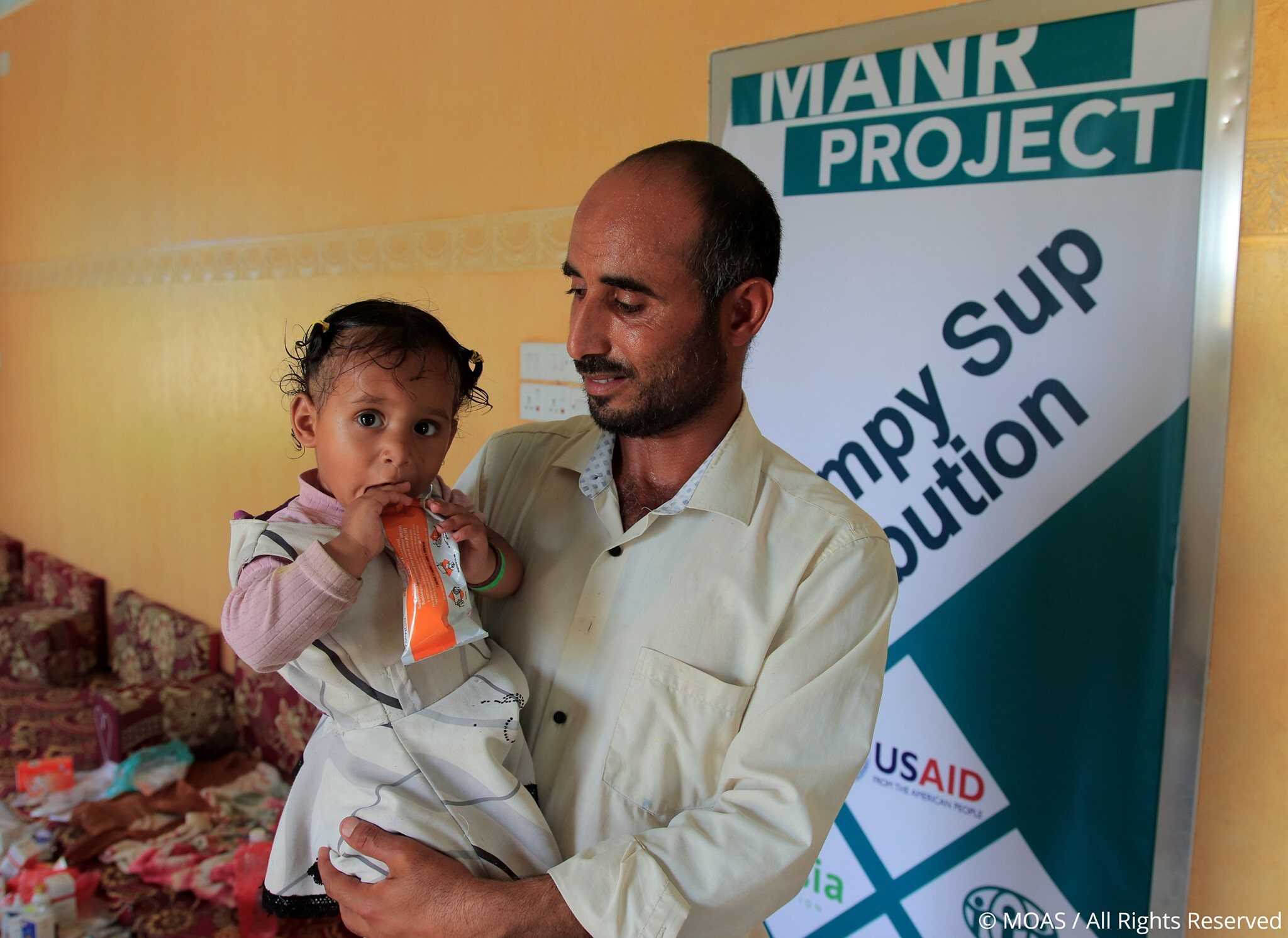 Title: Famine relief supplies to vulnerable communities in Yemen
Charity: MOAS (Migrant Offshore Aid Station)
Country: Yemen
Photo Credit: MOAS
Building on our shipments of pharmaceutical and famine relief supplies to vulnerable communities in Yemen in 2019, throughout 2020, we coordinated two more shipments of Ready-to-use Therapeutic Food (RUTF) to our partners ADRA Yemen, as well as a shipment of 70,000 euros worth of pharmaceutical aid. In 2020 we expanded our reach even further, as we coordinated our first ever shipment of humanitarian aid to Somalia, a country also mired by pervasive conflict and extensive food insecurity. Once again partnering with Edesia Nutrition, we successfully shipped 25 tonnes of Plumpy Sup™, a nutritional supplement specially formulated for children suffering or at risk of suffering from acute malnutrition to our newest local partner International Medical Corps Somalia. In 2021 we will persevere with our efforts to send vital shipments of humanitarian aid to Yemen and Somalia.
---
Charity Videos
---
Charity Impact
Since 2015, when we started to focus on Rohingya refugees, we listened to their testimonies, first in Myanmar and then in Bangladesh. The Rohingya, a stateless Muslim minority, have been persecuted since the 1970s, when entire families were forced to leave Myanmar to escape the continuous restrictions on freedom of movement from the lack of access to the health and the education system, to marginalisation, violence and, frequently, brutal armed repression. Although the Rohingya have lived for centuries in the northern part of the Rakhine region, the Burmese government does not recognize their right to citizenship or other basic human rights, a situation institutionalised by a the Citizenship law enacted in 1982. This legislative framework has generated a migratory flow to the surrounding countries and especially to Bangladesh. In 2017, as a result of the escalation of violence by the Burmese military and some of the population, the Rohingya were…