If you're like me, you aren't even close to accomplishing your new year's resolutions yet. True, we are only one month in to 2020, so there's still plenty of time. But, if you resolved to increase your physical fitness and make the world a better place, then boy – do I have a great idea for you!
Hope for Haiti, an organization dedicating itself to improving the quality of life for Haitian people, especially children, is hosting the "Hike for Haiti Challenge" April 17-19, 2020 (if you can't participate at that time, you can join the fun any other time of the year). The concept is based on the fact that in rural Haiti, residents must climb a mountain, the equivalent of 200 flights of stairs, every day to access clean water, health care, and education. You read that right, 200 FLIGHTS of stairs – not just 200 stairs.
The Hike for Haiti Challenge asks participants to virtually hike the mountain in solidarity with Haitian students who travel such an immense distance each day just to receive an education. Students at three schools in Haiti will also be joining in – so despite distance, participants will all be hiking together. The event will raise funds to support education initiatives across Hope for Haiti partner schools.
Cool concept, right?
The great part is that the challenge isn't asking participants to climb 200 flights of stairs alone: you can gather a team of colleagues or friends. This would be a fantastic workplace engagement activity, either collectively or pitting departments against each other in a friendly competition. Your team starts climbing on Friday, April 17, 2020, or over the course of that weekend. You can use a stair machine at the gym, the actual stairwell in your office or go outside. The equivalent to climbing 200 flights is walking or running 22,000 steps (approximately 10.5 miles).
So what is this supporting again?
Here's the thing. You might already know this, but Haiti has very high poverty rates. Only half of the children in Haiti attend school. Half of the population uses unsanitary water daily. Haiti is prone to natural disasters, especially hurricanes and earthquakes, and they suffer from a lack of reliable electricity, which has a trickling effect to the economy. Despite these challenges, Hope for Haiti believes there is great hope for Haiti, especially in the children, and they have made that their mission.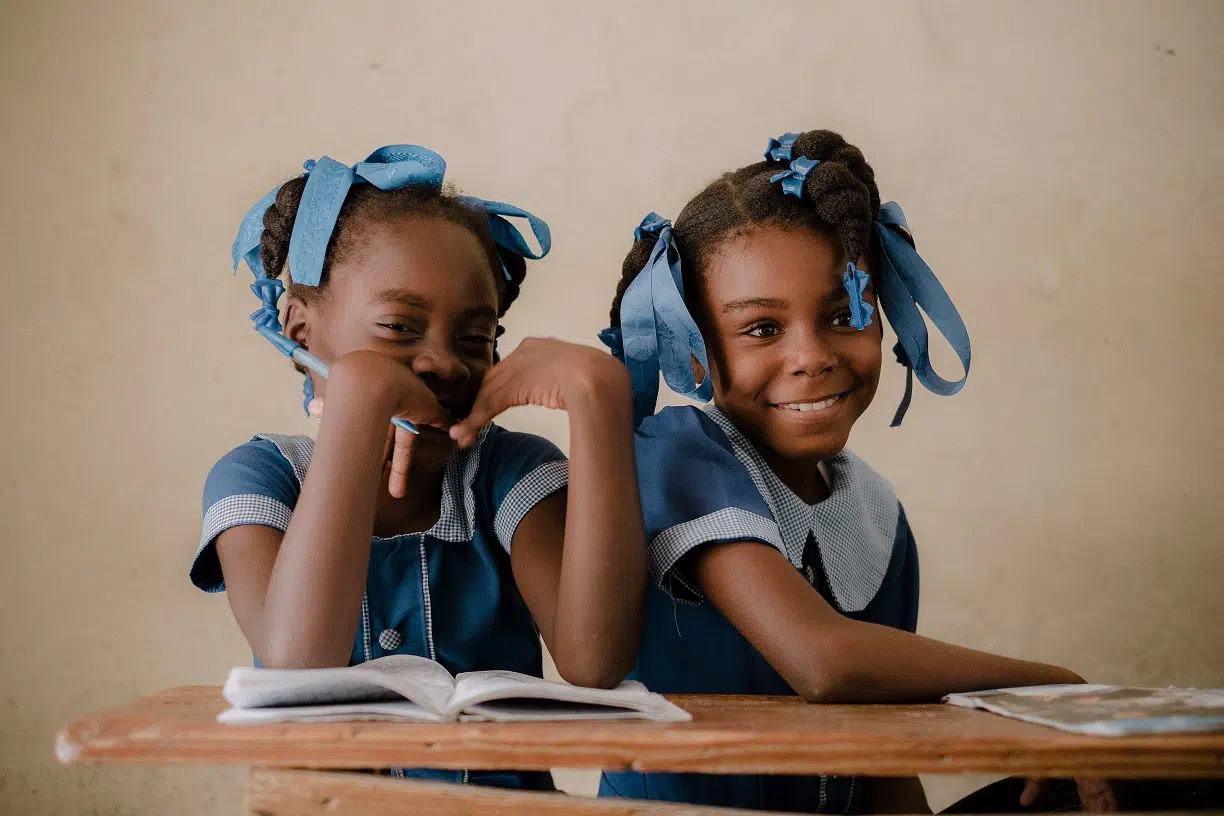 ​
So won't you consider being a part of providing that hope and empower these dedicated children that walk more each day than most of us do in a month, just for an education? If so, here's what you need to do:
Recruit and register your team. Sign up as an individual, join a team or create a team of your own.
Make it happen. Climb 200 flights of stairs (or the equivalent by walking 22,000 steps/10.5 miles) over the weekend of April 17-19 or any other time of the year. Even if you don't complete the full distance you'll be helping to raise awareness and funds for children seeking an education in rural Haiti.
Keep spreading the word. Participants can share photos and videos of their team using #HikeForHaiti. Tag @hopeforhaitifl to make the challenge more fun and to create a groundswell of awareness and support.
So grab some of your colleagues, friends or family and commit to your physical fitness while also making a difference and spreading hope for 2020.