Women and girls are often the faces of poverty, yet they are essential to overcoming it.
-99% of maternal deaths happen in developing countries.
-Worldwide, nearly 1 in 4 girls between the ages of 15 and 19 are neither employed nor in education or training – compared to 1 in 10 boys.
-Over 2.7 billion women don't have the same work opportunities as men, with laws restricting the types of jobs they can do.
The good news is our charity partners listed below are working to ensure women and girls are set up for safety and success. Their programs include women's savings groups, education to eliminate gender-based violence, training community health workers and midwives, increasing female opportunities and more.
Explore the resources below to see the impact of their work.
Feeling inspired? Be a global champion and help invest in women and girls by supporting Global Impact charities through your employee giving campaign.
---
Find a Charity
---
Explore the Impact
Give Global Blogs
March is Women's History Month, a time to celebrate the strides made by women and to acknowledge the challenges that still remain. To mark this month, and International Women's Day on March 8, we hosted the "Embrace Global Equity for Women & Girls" event. It was a wonderful celebration of global progress, a chance to learn from leading organizations fighting against gender inequality and a reminder of the opportunities awaiting us when we work to empower women and girls around the world. Want to take action for global gender equality this month too? This event is the right place to…
Addressing gender inequality isn't something that can be handed down from the top — we must empower the people affected to create lasting change. Our charities know this. When they look at the issues facing women and girls, they understand the best way to solve this is to involve the entire community and give women what they need to enact their own version of change. Here are six women who, with the right tools, resources and support, overcame obstacles for themselves, their families and their communities. This is the kind of work that will change the world. The best way…
In case you missed it, Global Impact hosted an event this week on how to be a champion for women and girls. Here are the takeaways and how you can get involved! We had a wonderful time speaking with Zayid Douglas, Technical Advisor for Gender Integration at World Vision US and Michelle Van Akin, Disaster Risk Management Team Manager, Child Protection and Gender Based Violence Specialist at Plan International. Plan International USA (Plan) is a girls rights organization working in international development and humanitarian aid, putting girls first in the design and implementation of their programming. World Vision is a…
Women and girls are often the faces of poverty. And they are essential to overcoming it. You have likely seen the statistics – women have fewer resources and less power compared to men, and they can experience further inequality because of their class, ethnicity and age. Yet, we have also seen the difference made when women have equal job opportunities, health care, education, decision-making power and freedom from violence. When women and girls can make their own choices and exercise their collective voice, amazing things happen. That is why we are devoting the month of October to focus on women…
For a long time, I only knew The Salvation Army for the thrift stores and the bell ringers that we see around the holidays. What I didn't know until more recently is that they impact lives both here at home and around the world through the Salvation Army World Service Organization (SAWSO). SAWSO has spent over 40 years helping people across 131 countries improve their circumstances, maintain their health and gain financial independence. The charity's vision is to serve as a dedicated resource committed to responding to the global interests of The Salvation Army USA by: Developing sustainable solutions for…
What started in 1925 with 18 girls in Shanghai has now grown to include almost 13,000 members in 90-plus countries around the world. USA Girl Scouts Overseas (USAGSO) supports daughters of military, foreign service and American expat families as they move to new international locations, giving them the same opportunities for familiar traditions (cookies!!) and quality leadership training as stateside Girl Scouts have. This overseas program offers a much-needed sense of security and stability while continuing Girl Scouts' mission of building courage, confidence and character within each member. Girl Scouts living overseas gain unique skills and experiences that are a…
Images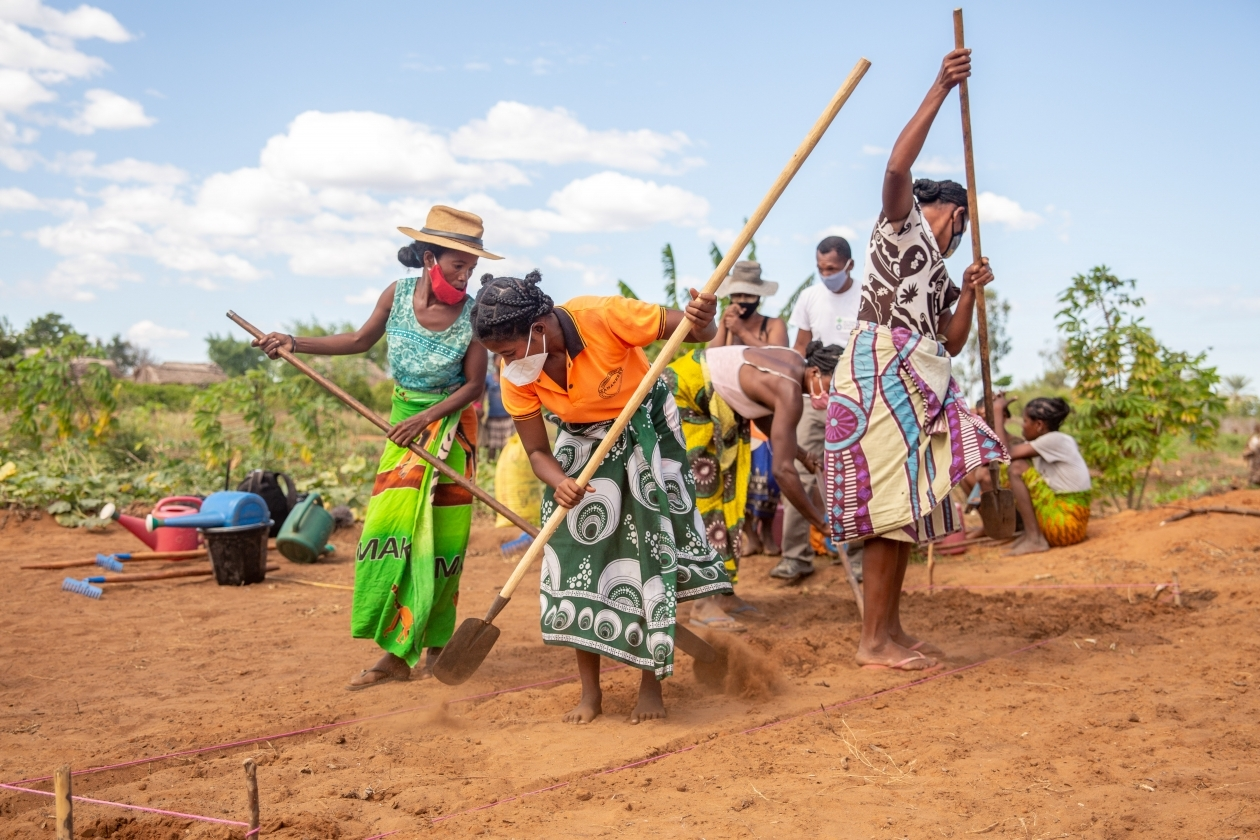 Title: Emergency Drought Response
Charity: Action Against Hunger
Country: Madagascar
Photo Credit: Stéphane Rakotomalala
Droughts in Grand Sud, Madagascar, have sharply increased in both frequency and intensity in recent years. Bearing the full brunt of the effects of climate change, families who live in this region have seen drastic impacts on their livelihoods and health. In 2020, there were virtually no rains and this trend continued in 2021. Historically low rainfall levels depleted the few sources of clean water that existed in this chronically dry region. As a result, water-borne illnesses such as diarrhea have increased sharply. And, without rain, there could be no harvests. Food insecurity and malnutrition have increased dramatically. Action Against Hunger's teams are on the ground, treating malnutrition and helping farmers adapt.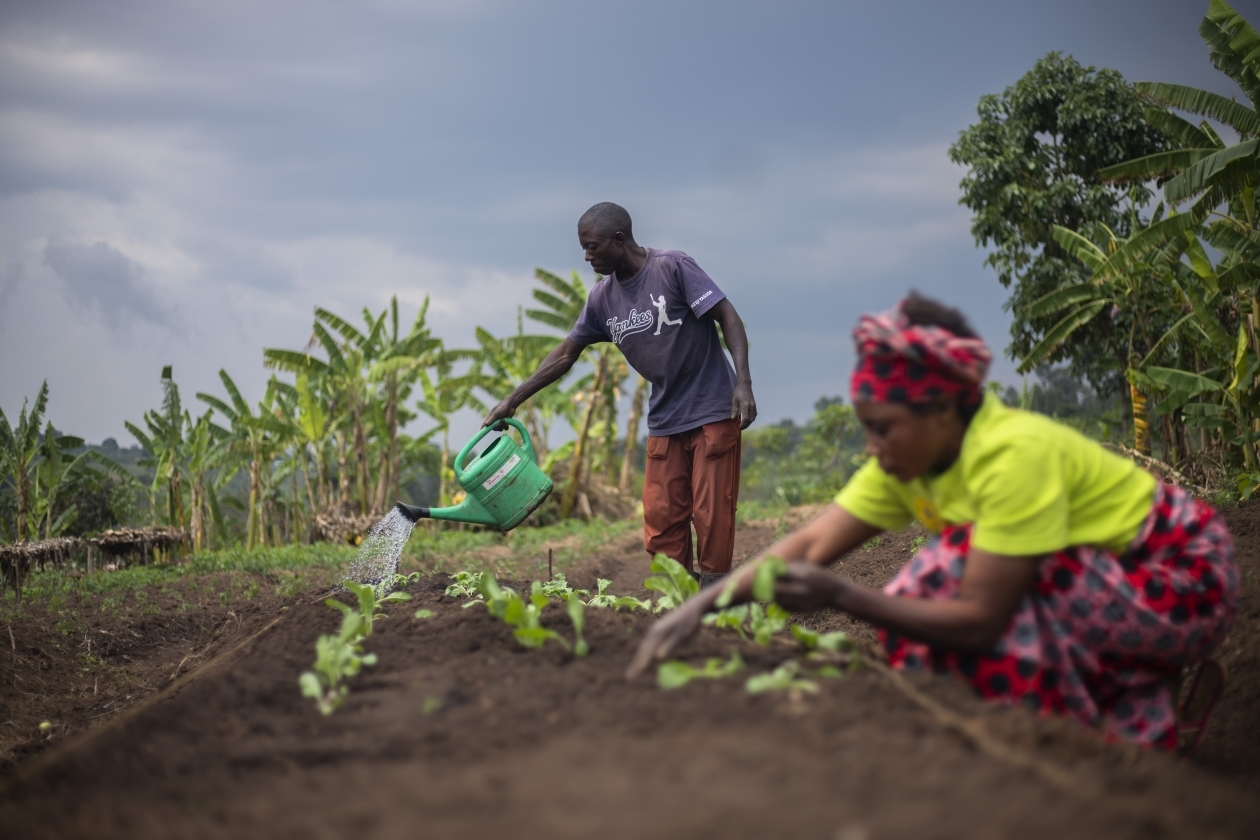 Title: Supporting Refugees
Charity: Action Against Hunger
Country: Uganda
Photo Credit: Solomon Serwanjja
Uganda is home to more than one million refugees, who are welcomed to the country with a small plot of land, the ability to work and go to school, and more. To help both refugees and the communities that host them, Action Against Hunger works with groups of farmers to help them learn new skills, grow new crops, and make the most of the limited land and water they have.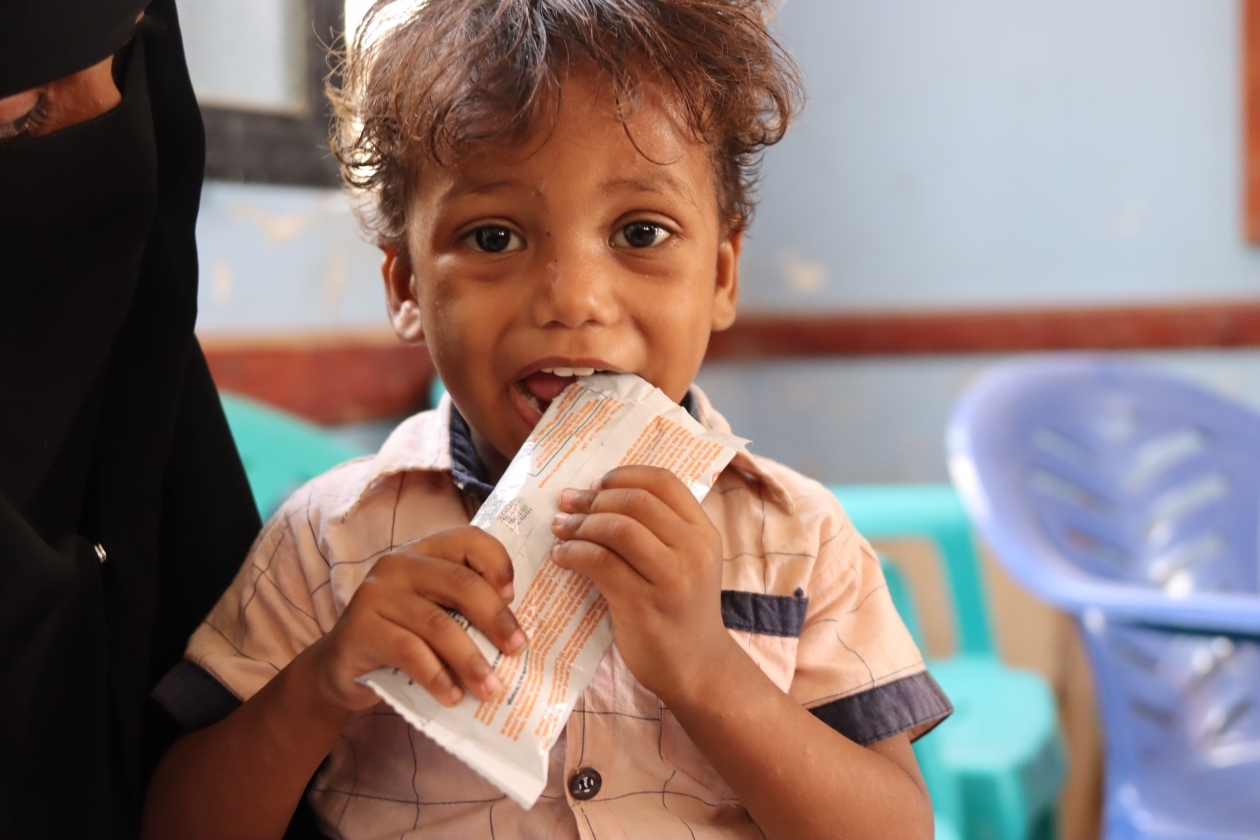 Title: Providing Emergency Nutrition Support
Charity: Action Against Hunger
Country: Yemen
Photo Credit: Nada Al-Saqaf
Now almost three years old, Watheek was born in displacement. His family fled their home when the war in Yemen worsened. With six children living in a small one-room house, his parents struggle to get by. Watheek suffered from malnutrition in 2021, and received treatment from Action Against Hunger.
Videos
Success Stories
In Malindi, Kenya, vast salt factories have poisoned farmland and plunged families deep into poverty. AJWS grantee Malindi Rights Forum has mobilized this community to fight the factories in court and return land to the community. These women, take a moment to rejoice.
ECPAT-USA's Youth Against Child Trafficking (Y-ACT) program empowers youth to take the lead in anti-human trafficking efforts. ECPAT-USA trains students to be the foremost advocates in their communities and among their peers, educating them on the facts, misconceptions, and risks of trafficking. Students are provided the tools needed to identify the warning signs and proper resources to protect themselves and their peers. During one early morning workshop, the education team saw a student transition from avoiding the workshop altogether to becoming an active participant and advocate by the end. Prior to the class session, the Y-ACT educators positioned the chairs in a semicircle at the center of the room. At the start of the period, instead of sitting in the semicircle with the rest of their classmates, this student opted to find a seat behind a desk in the back left corner of the room. When handing out the pre-workshop…
When Ellen Donkor's baby had a fever, she rushed the little girl to a clinic near Kumasi, Ghana, where doctors prescribed lifesaving medicine that parachuted from the sky – delivered by a drone. "If not for this service, we would be referred to another hospital," Donkor says. "By the time you see the doctor there, your child might die." Women's Health to Wealth, an Americares partner in Ghana has a unique partnership with the drone service Zipline. When a shipment of medicine and medical supplies from Americares arrives in Ghana, Women's Health to Wealth makes it available to clinics throughout the Ashanti Region and beyond, in partnership with the Ministry of Health and Ghana Health Service. Health facilities within Zipline's Mpanya distribution center service area can also call Zipline anytime for a delivery. Thousands of items, including lifesaving IV fluids, antibiotics, prenatal supplements and other medicines and supplies from Americares…
On 16 September 2020, a student stands in an empty classroom in Panama City, Panama. A generation of children in Latin America and the Caribbean are missing out on schooling because of COVID-19. Due to the pandemic, 97 per cent of the region's students have been deprived of their normal schooling. More than seven months into the pandemic, COVID-19 is putting education on hold for more than 137 million children in Latin America and the Caribbean. This is according to a new UNICEF report about the devastating impacts of COVID-19 on education. Since the start of the pandemic, children in Latin American and the Caribbean have already lost on average four times more days of schooling (174) compared to the rest of the world. In a region with over 11 million cases of COVID-19 to date, most students are now at risk of missing out on an entire school year. While schools are gradually reopening in several parts of the world, the vast majority of classrooms are still closed across the region. Almost half of all countries in Latin…
OutRight was founded by a woman and is a proudly feminist organization, committed to the advancement of gender equality and LGBTIQ human rights around the world. "Sandra" is a social justice advocate from Mauritius. She is an OutRight Religion Fellow. OutRight's Religion Fellowship is a 12-month program that supports LGBTIQ human rights defenders from around the world to harness the New York-based UN system to add value to their existing work and to collaborate with peers on strategies for combating religiously based LGBTIQ-phobia. Speaking at the United Nations on behalf of the LBTI Caucus in 2021, Sandra had the opportunity to address a question to the United Nations' Secretary General during the annual Townhall with Civil Society. She asked what actions have been taken by the United Nations (UN) for a people-centered recovery from COVID-19, specifically to ensure health care access and equity issues facing LGBTIQ seniors. The Secretary-General, Mr….
Michel became a mom in June 2021, when baby Nathan was born; she's part of the Wayuu community. She lives with her dad, brother and another child that a friend asked her to care for two years ago. She's a medical laboratory technician and holds a B.A. in Administration. Although she currently works as a Procurement Analyst, she doesn't make enough to pay for basic needs. Michel has participated in different IRC-supported programs in the community center that is located a couple blocks away from her house. She first visited to get attention after experiencing pain while breast feeding, that's how she joined the breast-feeding orientation program, in which she has now started to participate to share with other moms-to-be her experience. Additionally, she has joined the Wapushii program after Nathan was born, where she learns how to promote his development during the Early Childhood stage; she also has accessed…