Give Global Blog
Recently, with every new year it feels like we have been stuck in that TikTok trend, "hold my beer," with each new year trying to top its predecessor and be more eventful than the last. And, as much as we wish it were different, 2022 is proving to be another difficult year. We continue to face stories of wars, conflict, natural disasters and the ongoing pandemic. While many of us are fortunate enough to be disconnected from the majority of these events, for vulnerable and undernourished communities these emergencies can be devastating. Especially when it comes to hunger. When a…
---
Charity Photos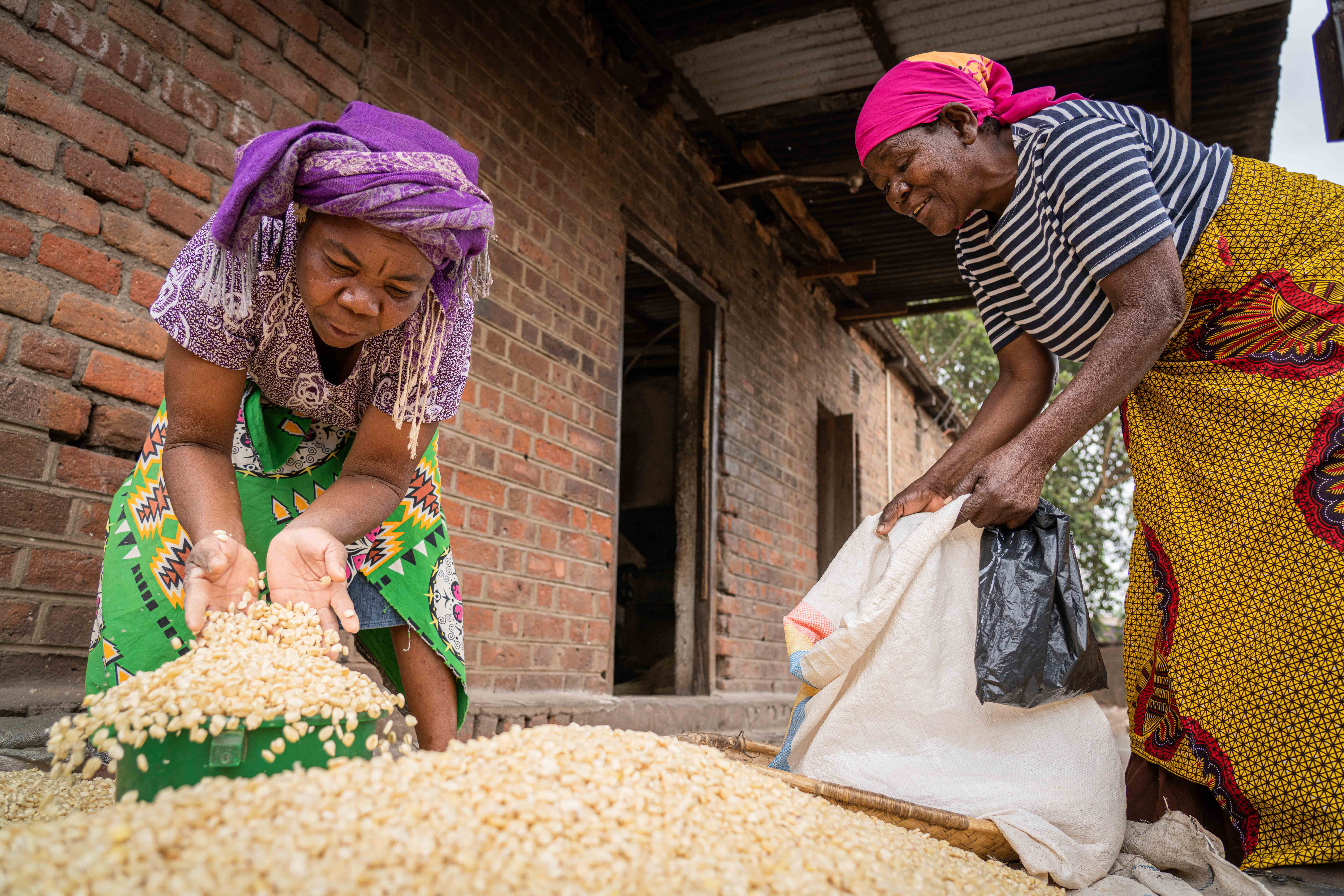 Title: WFP's work with farmers in Malawi
Charity: World Food Program USA
Country: undefined
Photo Credit: © WFP/Badre Bahaji
Khadija buying food at the market. Background Information This is the largest insurance pay-out claims Malawi has ever witnessed in its 6 years of implementing crop insurance for smallholder farmers and the larger payout on the African continent to date. WFP provides farmers with the option of crop insurance to safeguard their livelihoods in times of shock. Farmers either pay for a premium or work for 14 days (over six months during the off-season) to create assets that reduce their vulnerability to hazards over time. This (and/or a contribution in cash from participants) pays for their crop insurance coverage, which triggers a pay-out in the event of a shock. In a good season, even when no pay-out is triggered, farmers are still improving their capacity to cope with weather shocks as a result of the assets created. In the event of a bad season (low yield) a pay-out is triggered, allowing farmers to purchase food or invest in alternative livelihoods despite the reduced harvest. In 2021, the insurance pay-out will benefit more than 57,000 farmers across the districts of Balaka, Blantyre, Chikwawa, Machinga, Mangochi, Nsanje, Phalombe. It will compensate farmers for yield loss of maize, beans, sorghum, rice, groundnuts, cotton and pigeon peas. Protecting farmers' investments with insurance means that when a shock hits, compensation for losses prevents farmers from resorting to desperate measures, such as selling their livestock or taking their children out of school.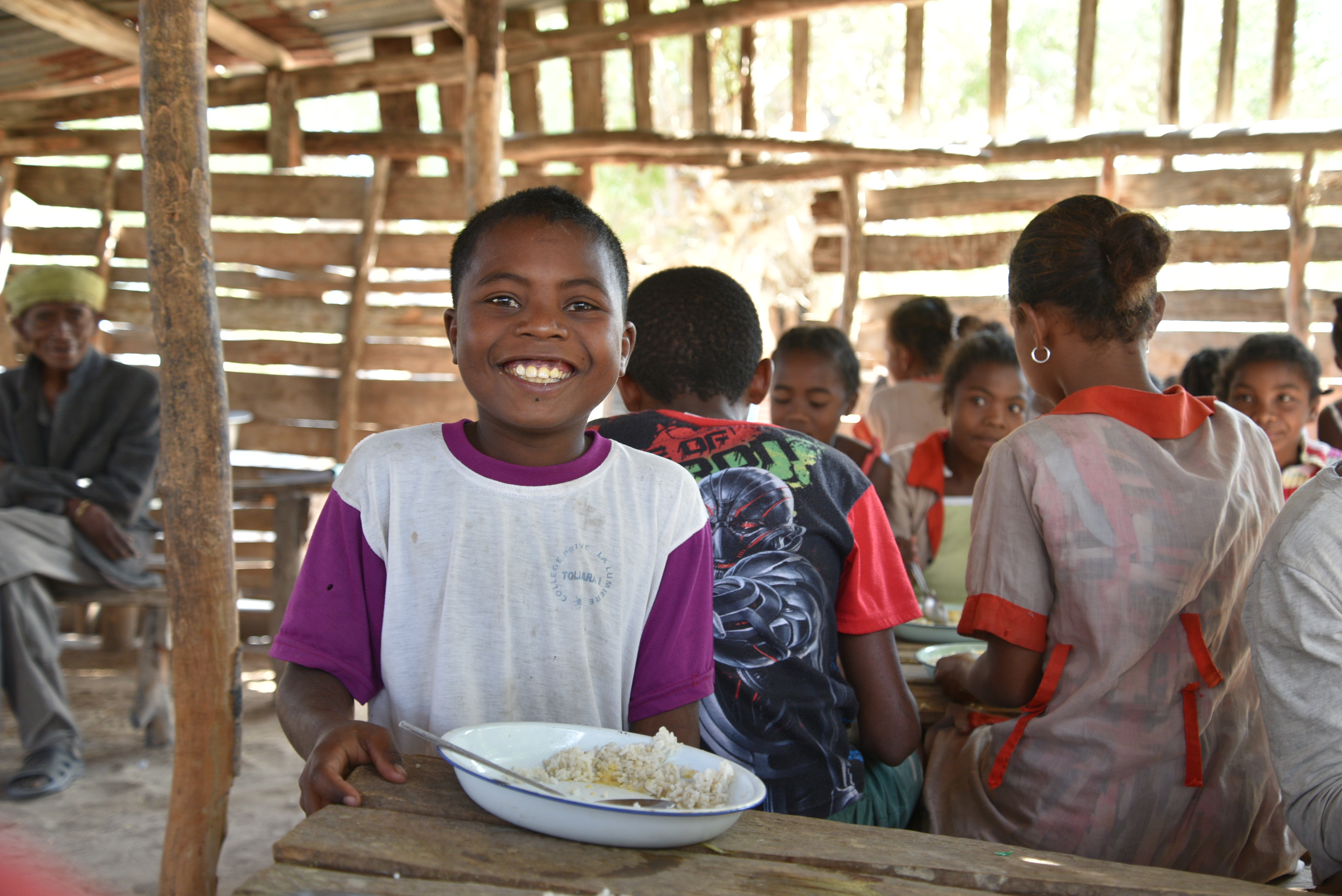 Title: WFP School Meals in Madagascar
Charity: World Food Program USA
Country: undefined
Photo Credit: © WFP/Alice Rahmoun
Year upon year of drought has left families in southern Madagascar helpless and without any means to feed themselves. At least 1.14 million people (IPC 3 or above) in southern Madagascar need emergency food and nutrition assistance. The situation is projected to deteriorate with nearly 1.3 million people going hungry as we enter the 2021 lean season. Hundreds of thousands of lives are at risk in Madagascar, the only place in the world right now where "famine-like conditions" have been driven by climate not conflict. An almost total disappearance of food sources has pushed people to desperate survival measures such as eating locusts, raw red cactus fruits or wild leaves. In the Southern regions of Atsimo-Andrefana, Androy and Anosy, WFP is the largest provider of school meals, covering 786 schools across 11 school districts. WFP's school feeding programme directly contributes to the emergency response by providing meals to 200,000 children from households most affected by the crisis.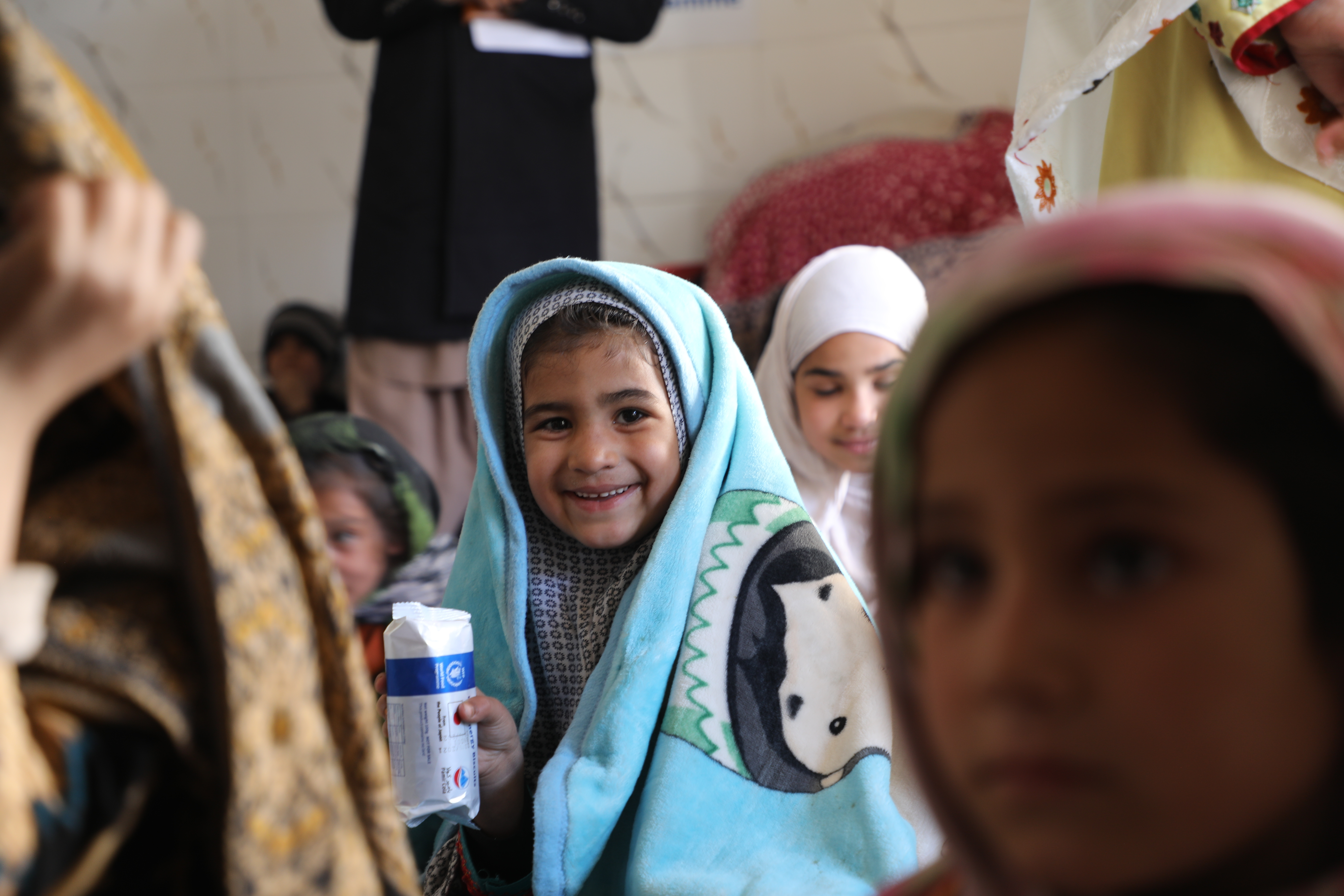 Title: Kandahar- Afghanistan 25 January 2022
Charity: World Food Program USA
Country: Afghanistan
Photo Credit: WFP/Sadeq Naseri
Children are happy to participate in Community Base Education (CBE) programme because due their school is so far from home. WFP is running Food for Education activities including daily distribution of biscuits and take-home rations of vegetable oil for students.
---
Charity Videos
---
Charity Impact
On a hot October afternoon in Ouallam district, in Niger's western Tillabery region, the air is still as the sun's rays hit the hard, crusty, red earth. Contrasting with this almost lunar surface is a field of green. "This site's changed everything for us," says Biba, a woman in her fifties, pointing to where a few men and women are using sickles to harvest grass. With a laugh, she adds: "It's helped us to work together and it keeps the peace." Biba and other residents of the three villages in this commune started working on this community-resilience project after identifying the rehabilitation of barren land as their most pressing need — it would enable them to grow the hay they need to be able to keep livestock. Here in the Sahel — the vast strip of Africa that runs south of the Sahara Desert between the Atlantic Ocean and the…