Education is the great equalizer, and yet, some children will never see the inside of a classroom, significantly reducing their health, safety and economic mobility.
-In the last 5 years, funding requests for education in emergencies have increased more than 20%.
-Of the roughly 781 million adults worldwide who are illiterate, nearly two-thirds are female.
-70 percent of children in low- and middle-income countries cannot read a simple text with comprehension by age 10.
The good news is our charity partners listed below are working to ensure quality education is available to all. Their programs include building schools, training educators, arranging safe transportation, expanding inclusive education programs and more.
Explore the resources below to see the impact of their work.
Feeling inspired? Be a global champion and help expand education by supporting Global Impact charities through your employee giving campaign.
---
Find a Charity
---
Explore the Impact
Give Global Blogs
It's August, which means kids are saying goodbye to summer break to go back to school next month. But 244 million kids around the world didn't attend school last year, and millions more did not receive a quality education. Many barriers hold kids back, from navigating the classroom with a disability to experiencing food insecurity. Imagine all the future scientists, leaders and innovators we lose when millions of children can't access a quality, consistent education. As Malala Yousafzai said, "one child, one teacher, one book, one pen can change the world." Luckily, our charity partners are working to give every…
Education varies from country to country, so global education is an expansive topic. Students learn key vocational skills and expand their future opportunities by developing empathy, fostering confidence and nurturing their academics in a structured setting to improve their quality of life. Investment in education will yield significant returns for society. It is key that underprivileged communities are given the opportunity to gain quality education and learn skills to be able to compete and thrive in today's constantly changing times. Our subsidiary company, Geneva Global, has longstanding expertise in this space. I spoke with Josh Muskin, Senior Education Director at Geneva…
When considering the major global challenges facing us today – climate change, hunger, poverty, etc. – the best way to create a brighter future is to invest in children and education. The solutions to these crises could all lie in the minds of today's youth. Last year, because of the COVID-19 pandemic, our country experienced the many hardships that families face when kids are kept out of schools. For many low- and middle- income countries, that experience is nothing new. For their families, sending daughters to school could mean that they have no drinking water. Sometimes sending children to school…
As we heard from our campaign partners last year, there was an uptick in interest around virtual volunteering opportunities. This change was in large part due to COVID-19 – employees found themselves working from home and missing the opportunity to give back on local, national and international levels with their team members. While many charities excelled in offering group and individual in-person volunteer projects pre-pandemic, converting these to virtual opportunities in order to meet demand was a challenge. And it showed – in 2020, volunteer hours decreased by 20% year-over-year. However, this challenge also presented an opportunity for charities and…
Happy 50th anniversary to our Charity Alliance partner, Opportunity International! Through micro-banking, education finance, agriculture finance, and a wide range of innovative programs, Opportunity International (Opportunity) helps families provide for themselves and break the cycle of poverty. They help entrepreneurs grow their small businesses; farmers increase their harvests and income; and children get a quality education. These empowering and transformative interventions have touched the lives of millions, each with their own unique story and experience. Opportunity's work is centered around the needs of the people they serve. Everything they do, from providing small loans to financial training for marginalized groups, is focused…
Endangered species. Melting ice caps. The Deepwater Horizon oil spill. The Pacific Garbage Patch. Growing up with these events and more – and taking a handful of oceanography classes to boot – it's no wonder that protecting our oceans has become one of my most important personal causes. Yet I didn't quite grasp just how absolutely, globally vital it was until I started working at Global Impact. Over the last five years, I have seen how caring for our oceans has a far-reaching impact – even extending to international relief and development issues, such as global health, education, refugees, hunger,…
Images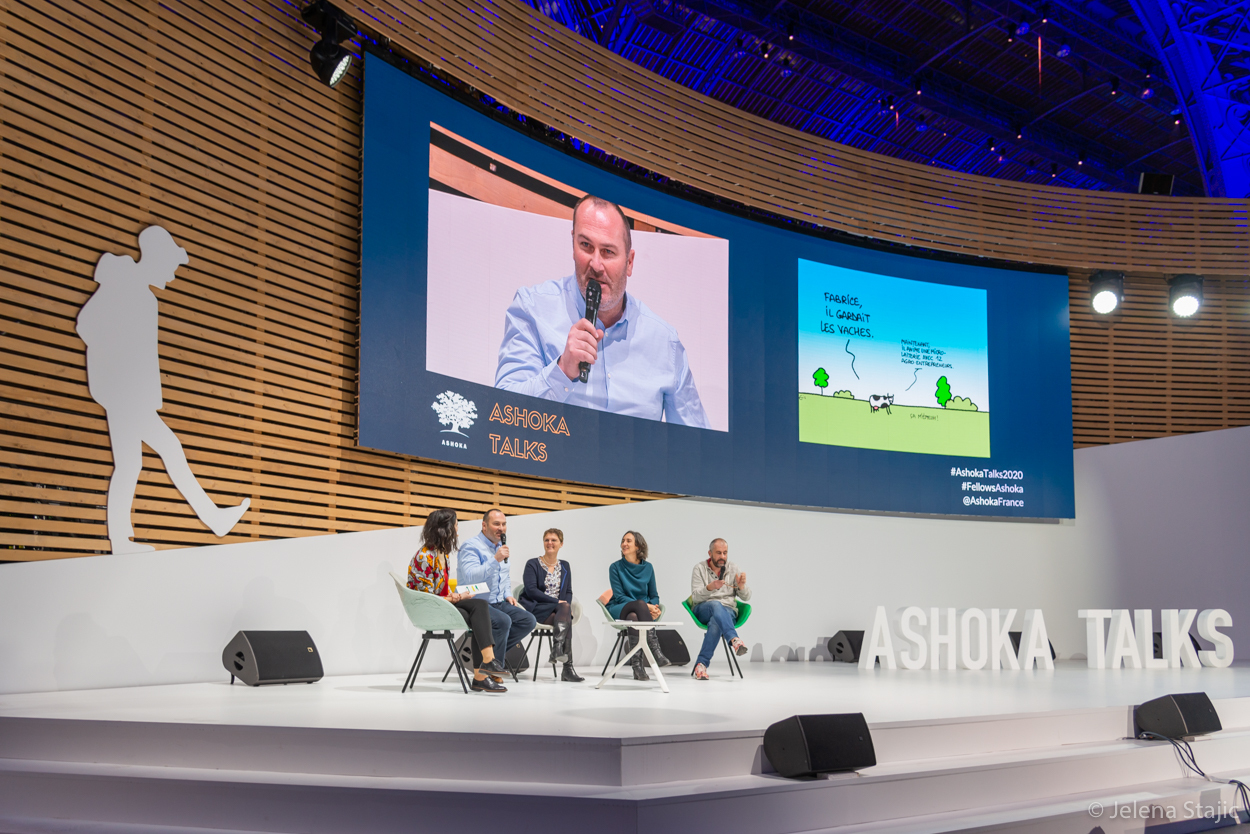 Title: Ashoka Fellow Fabrice Hégron discusses his work with a panel
Charity: Ashoka
Country: France
Photo Credit: Jelena Stajic / Ashoka
Social entrepreneur and Ashoka Fellow Fabrice Hégron discusses his nonprofit, En Direct Des Eleveurs, at an event hosted by Ashoka's team in France. His organization is revolutionizing the dairy industry in France by developing small-scale farming alternatives. Through new modes of production and distribution that respect the environment and offer healthy milk, he positions dairy producers as wellness partners and reconnects them with consumers. This creates a viable subsidy-free economic model to maintain a collapsing industry.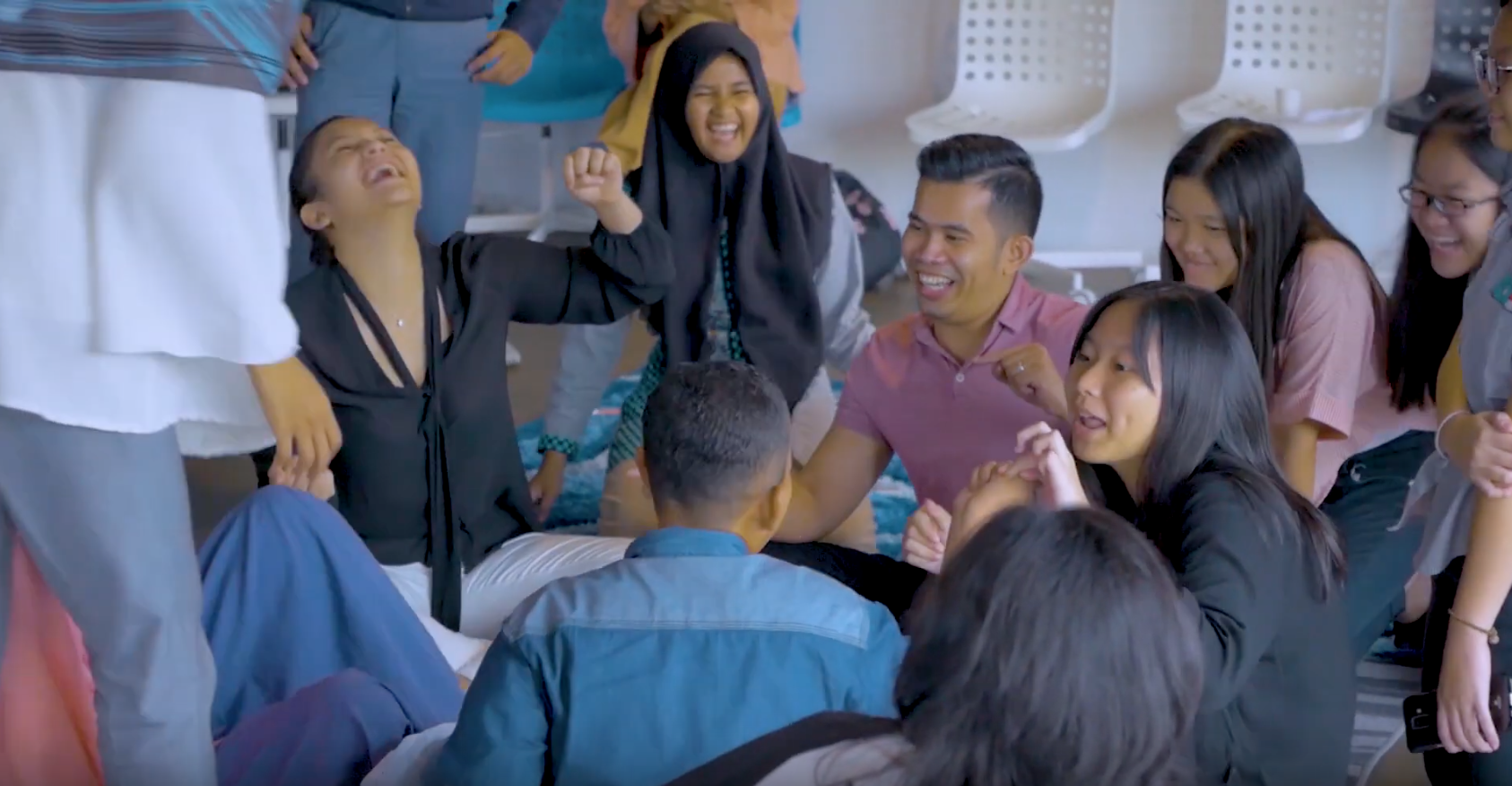 Title: Ashoka Young Changemakers connect in Indonesia
Charity: Ashoka
Country: Indonesia
Photo Credit: Ashoka
Young Indonesians selected as Ashoka Young Changemakers (AYC) bond over their shared enthusiasm for driving social change. Each young changemaker elected has launched a social venture in their community, formed peer-led teams, and co-created solutions for the good of all. The AYC network is a global community of powerful young people who are helping activate more youth-led ventures.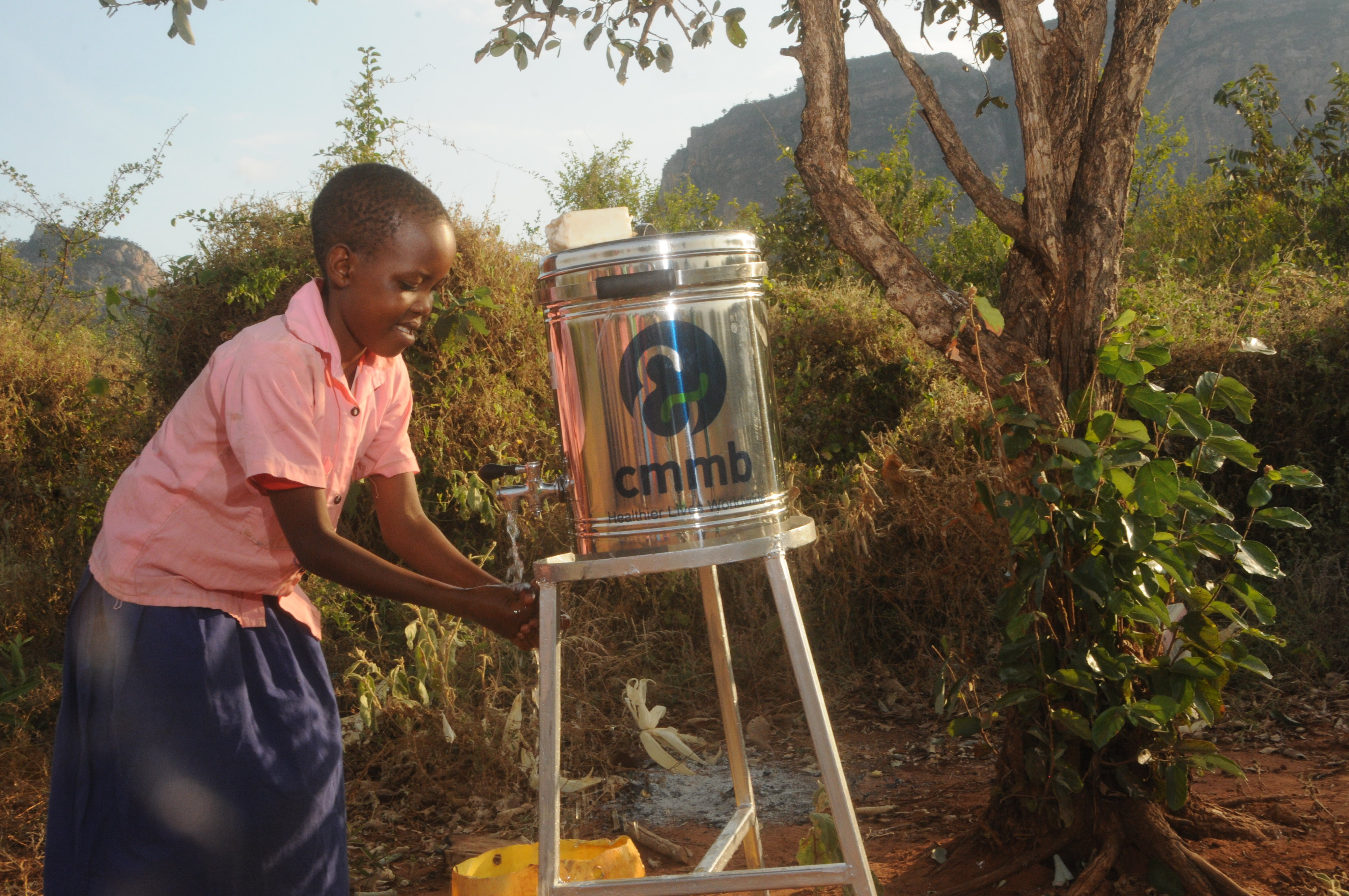 Title: Anastasia
Charity: CMMB
Country: Kenya
Photo Credit: CMMB
Anastasia and her family members had to walk two hours to fetch water. That was before CMMB installed a rainwater harvesting system with a 10,500-gallon storage capacity at Anastasia's school That's enough to last the children in the school an entire school calendar year. The head teacher at Anastasia's school says that the school dropout rate for adolescent girls was quite high due to some of the severe challenges around access to water, as well as hygiene and sanitation challenges. Now, having the CMMB rainwater harvesting system in place, the lives and health of Anastasia's community and classmates have changed dramatically for the better.
Videos
Success Stories
When facing a problem as widespread and culturally significant as female genital mutilation (FGM) and child marriage, what should the solution be? Enacting and upholding laws? Educating to raise awareness? Eliminating poverty, so parents have alternative income than a daughters' bride price? 
"Being a recipient of the HOPE scholarship is really a tremendous help for our family," says Razel, a 23-year-old college student in Bicol, Philippines. Razel and his five siblings were orphaned four years ago. Today, he lives with two of his siblings in a government-subsidized house that lacks electricity and water.
Last year Free The Slaves joined HopeBox, an NGO based in Vietnam, to serve survivors of domestic abuse and slavery. While working in the city of Hanoi, Free The Slaves and Hope Box had the privilege of meeting Tina*. This is Tina's story of overcoming fear and finding freedom with FTS. All the abuse started when her husband accused Tina of seeing another man. This later turned into constant accusations and heated arguments that resulted in physical and sexual abuse. Oftentimes, when she refused to follow her husband's sexual demands, he became violent toward her. At the height of the pandemic, her husband forced her to work for various employers doing house chores. Her husband would collect the money for every task she finished directly from her employers. After work, she needed to go home right away to serve her husband and learned that she must not set her foot…
At FINCA, we operate in over 40 countries worldwide with a mission to provide economic opportunities and security for women. Women's empowerment is a cause that is dear to our hearts because we know from our experience that women can lead their communities out of poverty.
Going to school used to be a difficult task for Aleni. The walk, 6 to 7 km, took at least three hours each way. The river on her route in Ntchisi, Malawi, sometimes became uncrossable.
Everyone at this primary school in West Bengal, India knows that a successful student is a healthy student. Twice a year, the school of nearly 500 students holds a soap drive. Parents and children gather for a festive celebration, and the families bring donated soap and hygiene supplies for the school to use. Soaps, buckets, scrub brushes, and sanitizers are assembled while children share messages of good health and proper hygiene through songs, plays, and decorated signs. Hygiene education, including proper handwashing techniques, is an integral part of this school's curriculum. Water For People works with schools to train the teachers and develop plans and messages for instilling healthy hygiene habits in the young students. If schools lack the budget for necessary supplies, setting up the soap drives ensures a bank of hygiene materials for student and teacher use. From daily songs to paintings on the walls, the students are…