Education is the great equalizer, and yet, some children will never see the inside of a classroom, significantly reducing their health, safety and economic mobility.
-In the last 5 years, funding requests for education in emergencies have increased more than 20%.
-Women make up more than two-thirds of the world's 796 million illiterate people.
-More than half of children in low- and middle-income countries cannot read proficiently by age 10.
The good news is our charity partners listed below are working to ensure quality education is available to all. Their programs include building schools, training educators, arranging safe transportation, expanding inclusive education programs and more.
Explore the resources below to see the impact of their work.
Feeling inspired? Be a global champion and help expand education by supporting Global Impact charities through your employee giving campaign.
---
Find a Charity
---
Explore the Impact
Give Global Blogs
Education varies from country to country, so global education is an expansive topic. Students learn key vocational skills and expand their future opportunities by developing empathy, fostering confidence and nurturing their academics in a structured setting to improve their quality of life. Investment in education will yield significant returns for society. It is key that underprivileged communities are given the opportunity to gain quality education and learn skills to be able to compete and thrive in today's constantly changing times. Our subsidiary company, Geneva Global, has longstanding expertise in this space. I spoke with Josh Muskin, Senior Education Director at Geneva…
When considering the major global challenges facing us today – climate change, hunger, poverty, etc. – the best way to create a brighter future is to invest in children and education. The solutions to these crises could all lie in the minds of today's youth. Last year, because of the COVID-19 pandemic, our country experienced the many hardships that families face when kids are kept out of schools. For many low- and middle- income countries, that experience is nothing new. For their families, sending daughters to school could mean that they have no drinking water. Sometimes sending children to school…
As we heard from our campaign partners last year, there was an uptick in interest around virtual volunteering opportunities. This change was in large part due to COVID-19 – employees found themselves working from home and missing the opportunity to give back on local, national and international levels with their team members. While many charities excelled in offering group and individual in-person volunteer projects pre-pandemic, converting these to virtual opportunities in order to meet demand was a challenge. And it showed – in 2020, volunteer hours decreased by 20% year-over-year. However, this challenge also presented an opportunity for charities and…
Happy 50th anniversary to our Charity Alliance partner, Opportunity International! Through micro-banking, education finance, agriculture finance, and a wide range of innovative programs, Opportunity International (Opportunity) helps families provide for themselves and break the cycle of poverty. They help entrepreneurs grow their small businesses; farmers increase their harvests and income; and children get a quality education. These empowering and transformative interventions have touched the lives of millions, each with their own unique story and experience. Opportunity's work is centered around the needs of the people they serve. Everything they do, from providing small loans to financial training for marginalized groups, is focused…
Endangered species. Melting ice caps. The Deepwater Horizon oil spill. The Pacific Garbage Patch. Growing up with these events and more – and taking a handful of oceanography classes to boot – it's no wonder that protecting our oceans has become one of my most important personal causes. Yet I didn't quite grasp just how absolutely, globally vital it was until I started working at Global Impact. Over the last five years, I have seen how caring for our oceans has a far-reaching impact – even extending to international relief and development issues, such as global health, education, refugees, hunger,…
According to the 2015 Cone Communications/Ebiquity Global CSR study, 91% of global consumers expect companies to do more than just make a profit. They expect them to also operate responsibly and address social and environmental problems. And it's not just consumers: Their Employee Engagement study from 2016 found that 74% of employees say their job is more fulfilling when they are provided opportunities to make a positive impact at work. More than half said that they don't want to work for an organization without a "strong social and environmental commitment."   The philanthropic role of a company is increasingly important,…
Images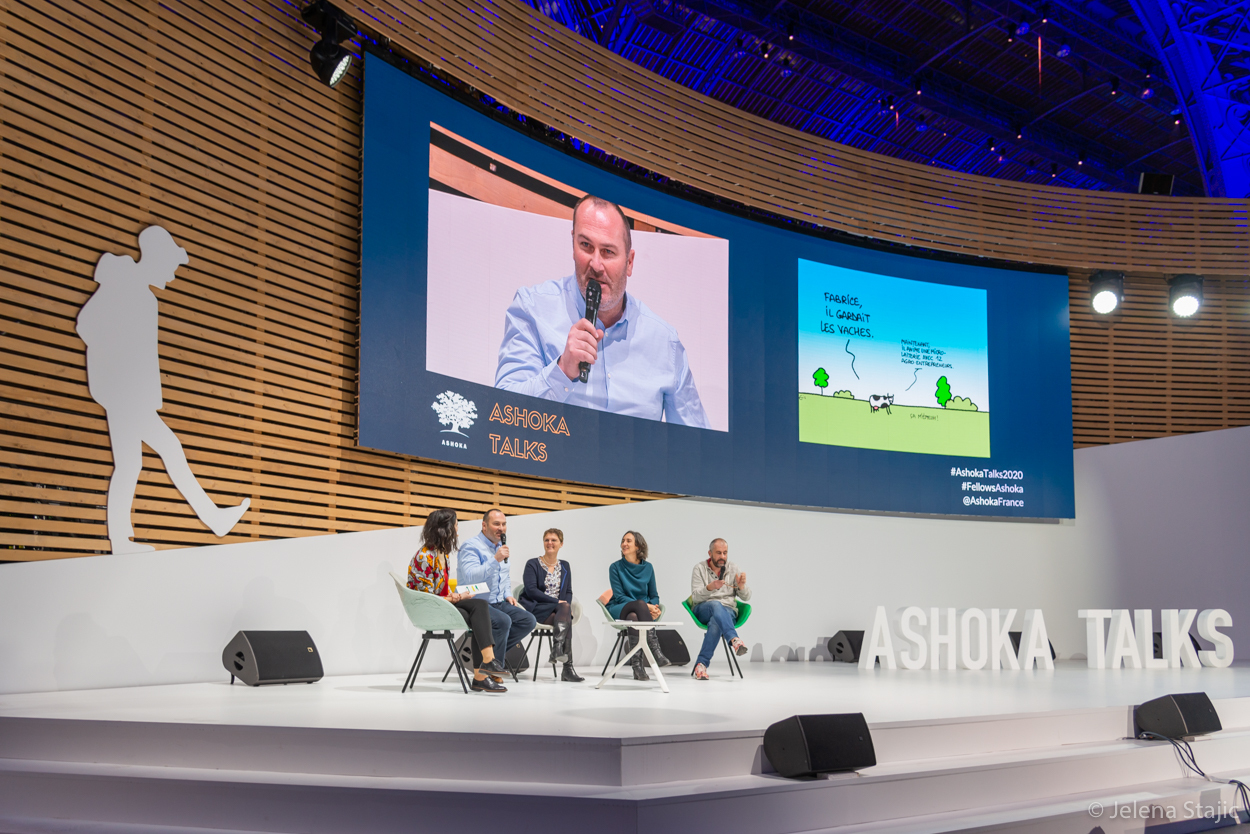 Title: Ashoka Fellow Fabrice Hégron discusses his work with a panel
Charity: Ashoka
Country: France
Photo Credit: Jelena Stajic / Ashoka
Social entrepreneur and Ashoka Fellow Fabrice Hégron discusses his nonprofit, En Direct Des Eleveurs, at an event hosted by Ashoka's team in France. His organization is revolutionizing the dairy industry in France by developing small-scale farming alternatives. Through new modes of production and distribution that respect the environment and offer healthy milk, he positions dairy producers as wellness partners and reconnects them with consumers. This creates a viable subsidy-free economic model to maintain a collapsing industry.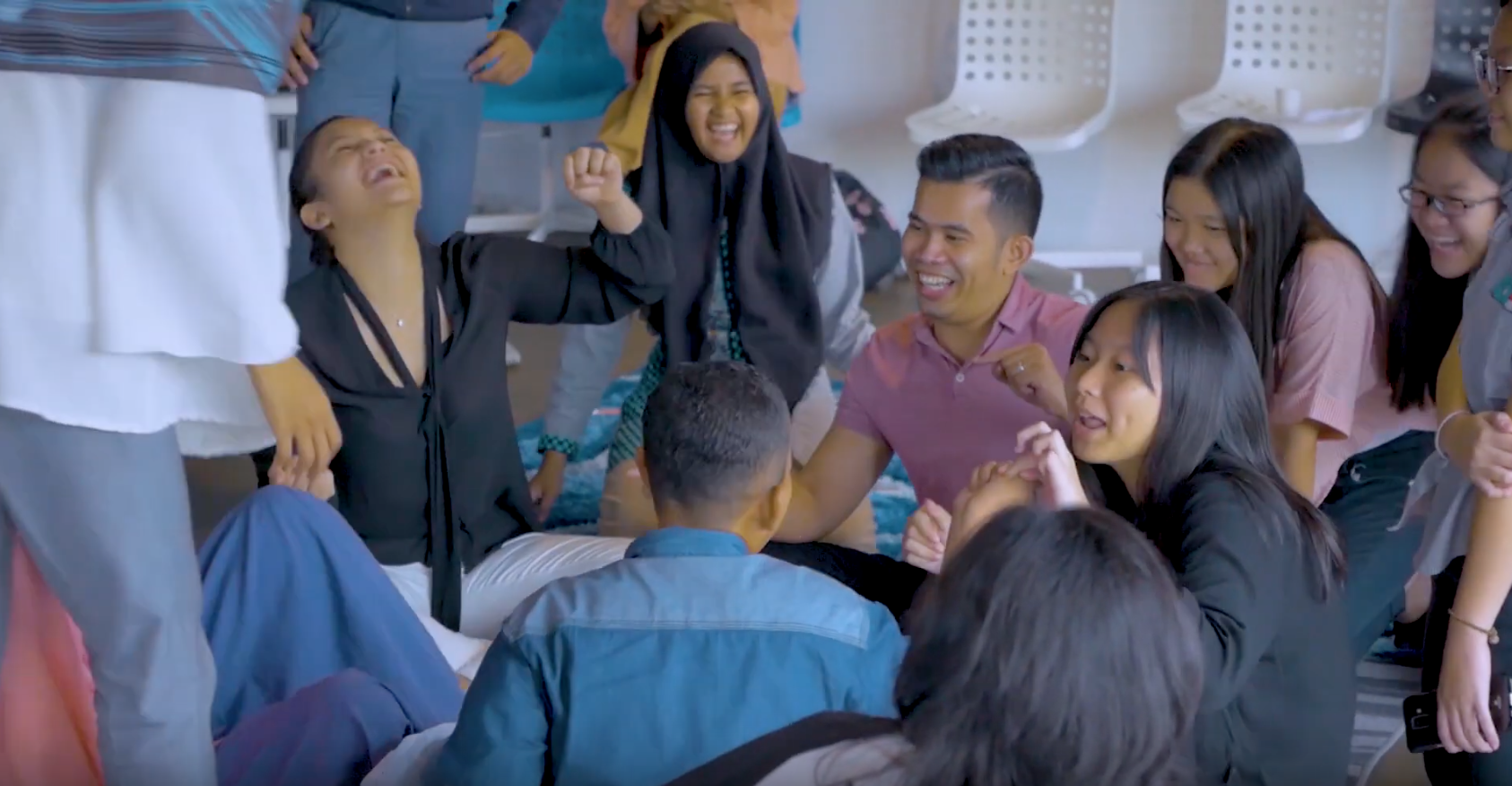 Title: Ashoka Young Changemakers connect in Indonesia
Charity: Ashoka
Country: Indonesia
Photo Credit: Ashoka
Young Indonesians selected as Ashoka Young Changemakers (AYC) bond over their shared enthusiasm for driving social change. Each young changemaker elected has launched a social venture in their community, formed peer-led teams, and co-created solutions for the good of all. The AYC network is a global community of powerful young people who are helping activate more youth-led ventures.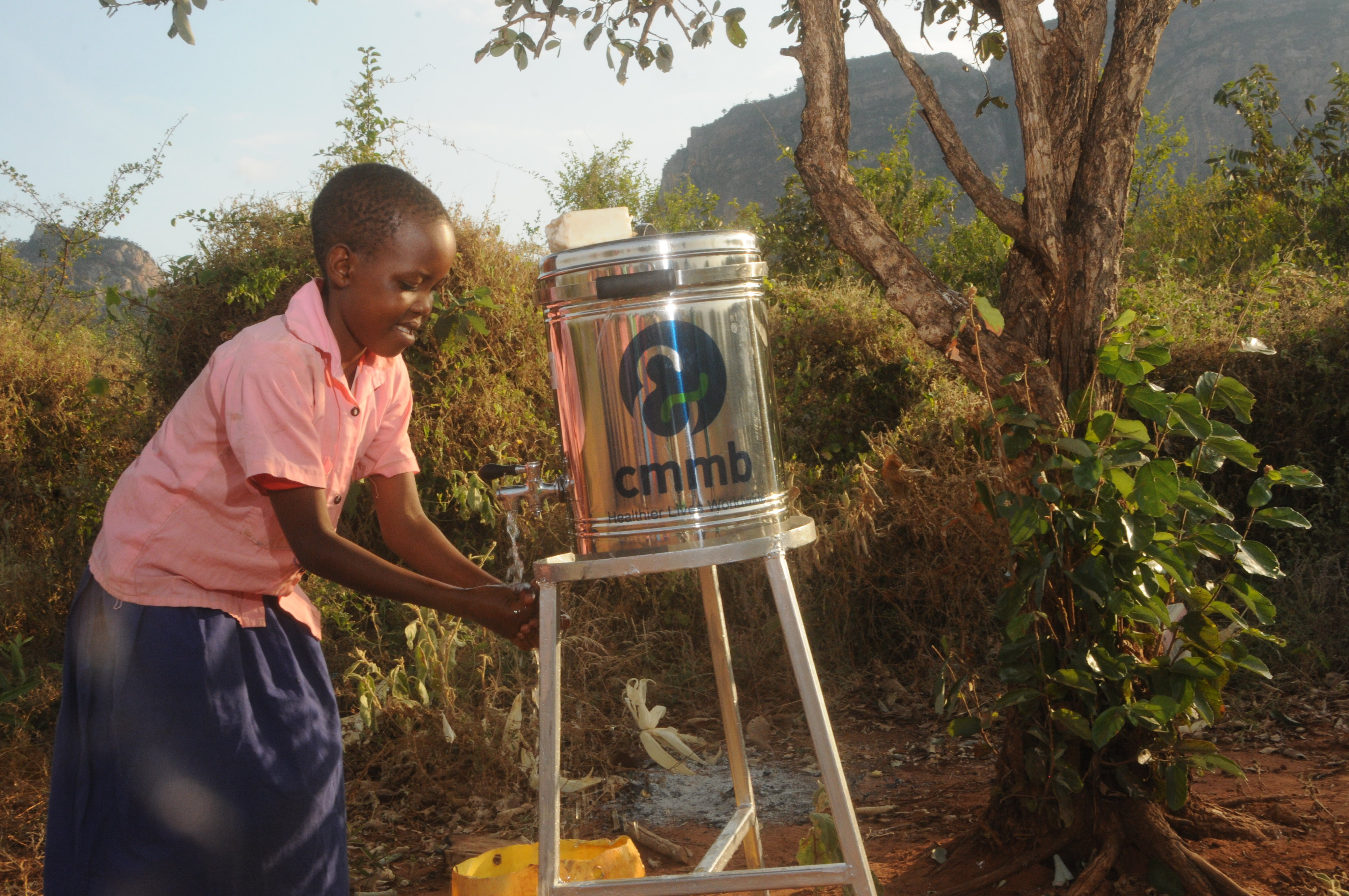 Title: Anastasia
Charity: CMMB
Country: Kenya
Photo Credit: CMMB
Anastasia and her family members had to walk two hours to fetch water. That was before CMMB installed a rainwater harvesting system with a 10,500-gallon storage capacity at Anastasia's school That's enough to last the children in the school an entire school calendar year. The head teacher at Anastasia's school says that the school dropout rate for adolescent girls was quite high due to some of the severe challenges around access to water, as well as hygiene and sanitation challenges. Now, having the CMMB rainwater harvesting system in place, the lives and health of Anastasia's community and classmates have changed dramatically for the better.
Videos
Success Stories
In June of 2021, SEE supported a Level 2 Manual Small Incision Cataract Surgery (MSICS) Training Course in Accra, Ghana that lasted the whole month! The physician being trained, Dr. Egbula Eni, traveled from Nigeria to improve his surgical skills and learn the MSICS technique from SEE's partner, Dr. Thomas Baah. Dr. Eni spent the month learning and practicing, over which time he helped perform 102 sight-restoring surgeries. At the end of his training, Dr. Eni was gracious enough to share with us some of his thoughts on the entire process, including his evaluation of our organization. He had this to say: "I would encourage other ophthalmologists to partner with SEE International, as SEE is an organization that will contribute immensely [to] the fight against preventable blindness in Nigeria, in Africa, and the world at large."
Bogota, Colombia is a capital city filled with commerce and tourism. But, just outside the city center exists a noticeable contrast in housing and economic development where the poorest families reside. Many of the city's poorest families live on the outskirts in the mountains, and they have very difficult commutes into the city center for work. Without daycare, many of the young parents would not be able to earn an income to support their families. Fe y Alegria, a Jesuit network of organizations helping the disadvantaged and poor since 1955, has preschools within this community offering free services to children up to 5 years of age. These services include: monitoring and evaluating the child's development, nutritional supplementation and home interventions when needed. The administrator of the preschool feeds the children three nutritious meals per day. Although it doesn't sound like a huge accomplishment, she does this on just $1 (one…
On 16 September 2020, a student stands in an empty classroom in Panama City, Panama. A generation of children in Latin America and the Caribbean are missing out on schooling because of COVID-19. Due to the pandemic, 97 per cent of the region's students have been deprived of their normal schooling. More than seven months into the pandemic, COVID-19 is putting education on hold for more than 137 million children in Latin America and the Caribbean. This is according to a new UNICEF report about the devastating impacts of COVID-19 on education. Since the start of the pandemic, children in Latin American and the Caribbean have already lost on average four times more days of schooling (174) compared to the rest of the world. In a region with over 11 million cases of COVID-19 to date, most students are now at risk of missing out on an entire school year. While schools are gradually reopening in several parts of the world, the vast majority of classrooms are still closed across the region. Almost half of all countries in Latin…
Rwanda faces dire challenges when it comes to the number and skill of its health care professionals: Only two reconstructive plastic surgeons and 18 anesthesiologists serve the country of nearly 12 million people. And the need extends far beyond cleft conditions. In Rwanda, much of the surgical demand results from trauma and burn wounds. The lack of adequately trained surgeons forces some patients to wait for years before they're able to receive treatment, which worsens their conditions and further burdens the health system. However, Operation Smile is helping to alleviate this needless suffering by empowering local health care workers with training and education. Starting in 2015, Operation Smile has partnered with the University of Rwanda, Partners In Health and the Rwandan Ministry of Health to host twice-annual surgical training rotations. Now the organization's primary focus in the country, the rotations became formalized after a series of international medical missions conducted…
You may have heard about Loay Elbasyouni, one of the engineers behind the historic first helicopter flight on Mars. He's also a Palestine refugee and a graduate of UNRWA schools. As a child in the Gaza Strip, Loay Elbasyouni was always tinkering around with whatever he could get his hands on. A curious and clever child, raised in Beit Hanoun, Loay would use pots and pans from his mother's kitchen to build antennae so he could watch TV shows from as far away as Turkey. If anything was broken, Loay would fix it. When speaking to him, he quickly rattled off a list of household electronics he fixed in his childhood: his family's TV, the toilet, the water pump, his uncle's radio…the list goes on. When he wasn't tinkering, Loay could be found engaging the artistic side of his brain by painting, sculpting, taking photos, gardening, or writing poetry. In…
Michel became a mom in June 2021, when baby Nathan was born; she's part of the Wayuu community. She lives with her dad, brother and another child that a friend asked her to care for two years ago. She's a medical laboratory technician and holds a B.A. in Administration. Although she currently works as a Procurement Analyst, she doesn't make enough to pay for basic needs. Michel has participated in different IRC-supported programs in the community center that is located a couple blocks away from her house. She first visited to get attention after experiencing pain while breast feeding, that's how she joined the breast-feeding orientation program, in which she has now started to participate to share with other moms-to-be her experience. Additionally, she has joined the Wapushii program after Nathan was born, where she learns how to promote his development during the Early Childhood stage; she also has accessed…