The planet is one thing we all share, and it's our responsibility to care for it. Addressing the existing climate crisis is critical to combatting global inequities.
-Air pollution leads to an estimated 8.79 million premature deaths each year.
-3 out of 4 people living in poverty rely on agriculture and natural resources to survive.
-By 2050, as many as 1 billion people could be displaced by environmental hazards — primarily sea level rise and natural disasters.
The good news is our charity partners listed below are working toward a future of sustainability and conservation. Their programs include wildlife preservation, responsible resource management, sustainable agriculture, biodiversity research and protection, and more.
Explore the resources below to see the impact of their work.
Feeling inspired? Be a global champion and help protect the environment by supporting Global Impact charities through your employee giving campaign.
---
Find a Charity
---
Explore the Impact
Give Global Blogs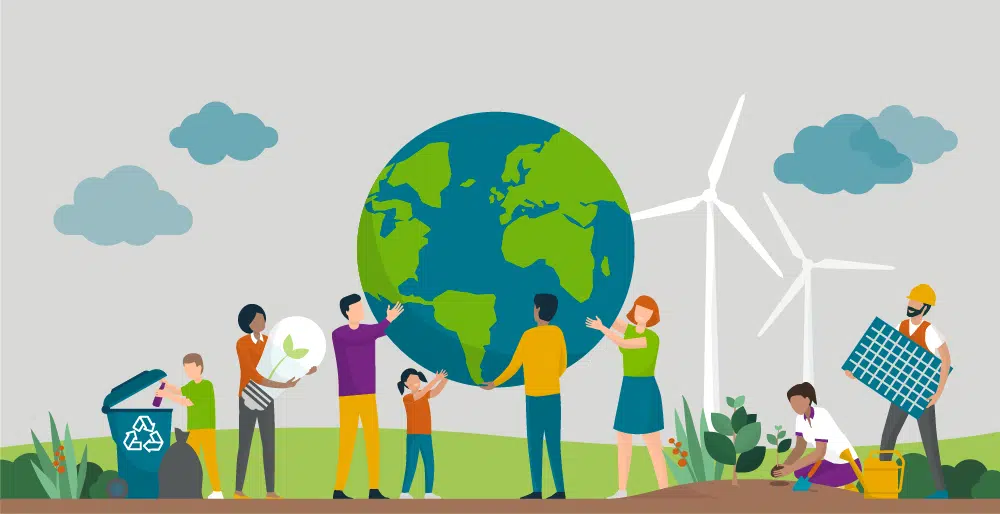 What do you think of when you hear the term environmental protection? Preventing negative changes to our air, land or sea? Do you think of the health and well-being of humans, animals, plants and trees? The general goal is absolutely to conserve these resources and enrich the way of life for all species. But environmental protection is far more complex when it comes to curbing pollution, protecting endangered species and changing major societal behavior patterns. As an individual wanting to help, it can be overwhelming to think about those factors. So let's start with the basics of environmental protection and…
The recent Giving USA 2021 report showed a 5.1% increase in charitable giving to U.S. charities in 2020, or 3.8% adjusted for inflation. One notable highlight was the increase in giving to environment and animal organizations, estimated at 11.6% or 10.3% adjusted for inflation. With companies shifting their giving strategies to integrate environment, social and governance pillars, we have seen an increased interest in charities working to address these issues. In fact, this past campaign year, one of the most frequent requests we received was for charities to speak on the subject. While many of our charities focus on traditional…
Images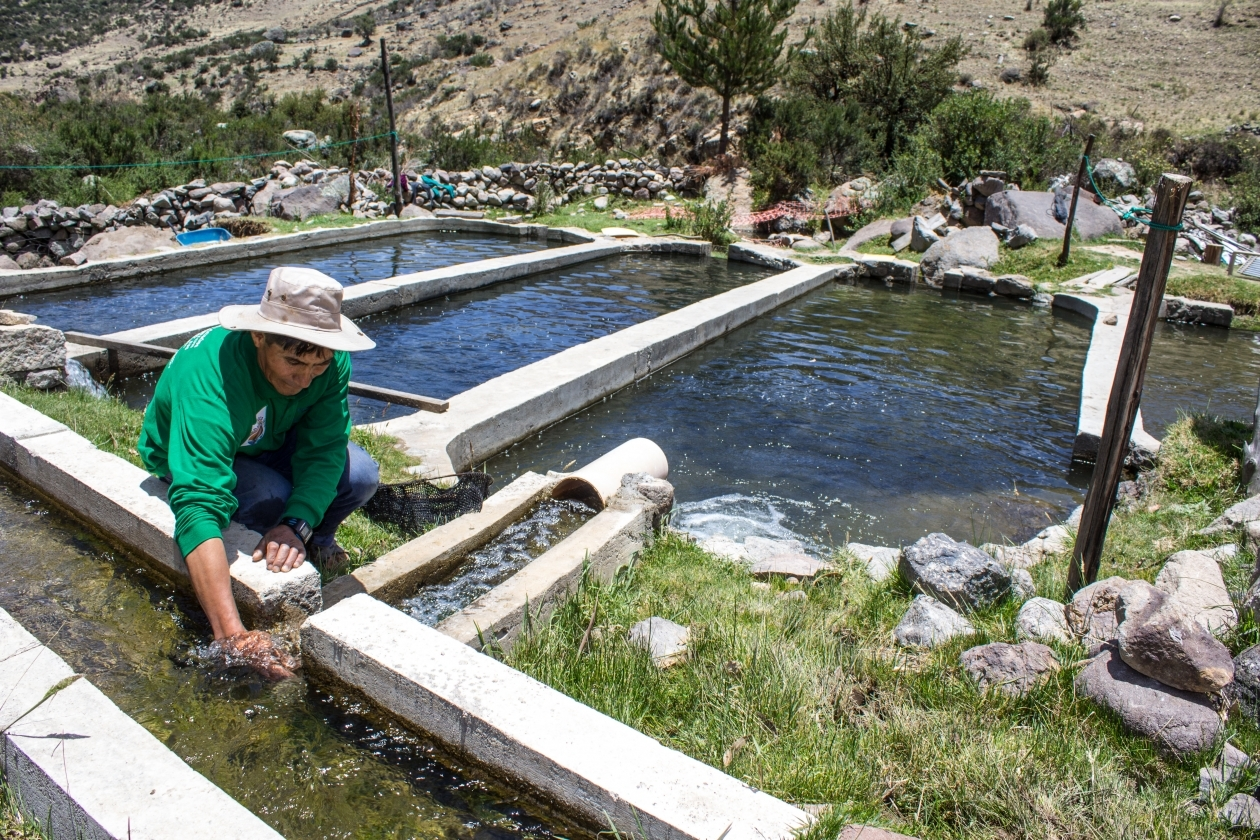 Title: Supporting Local Livelihoods
Charity: Action Against Hunger
Country: Peru
Photo Credit: Dennis Zevallos
Around the world, Action Against Hunger is helping families suffering from hunger to find new ways to earn income and put food on their tables. For example, in Peru, we helped the Oré family to relaunch their business: a trout farm. In the ponds in the above photo, they raise the fish for eating and selling for additional income.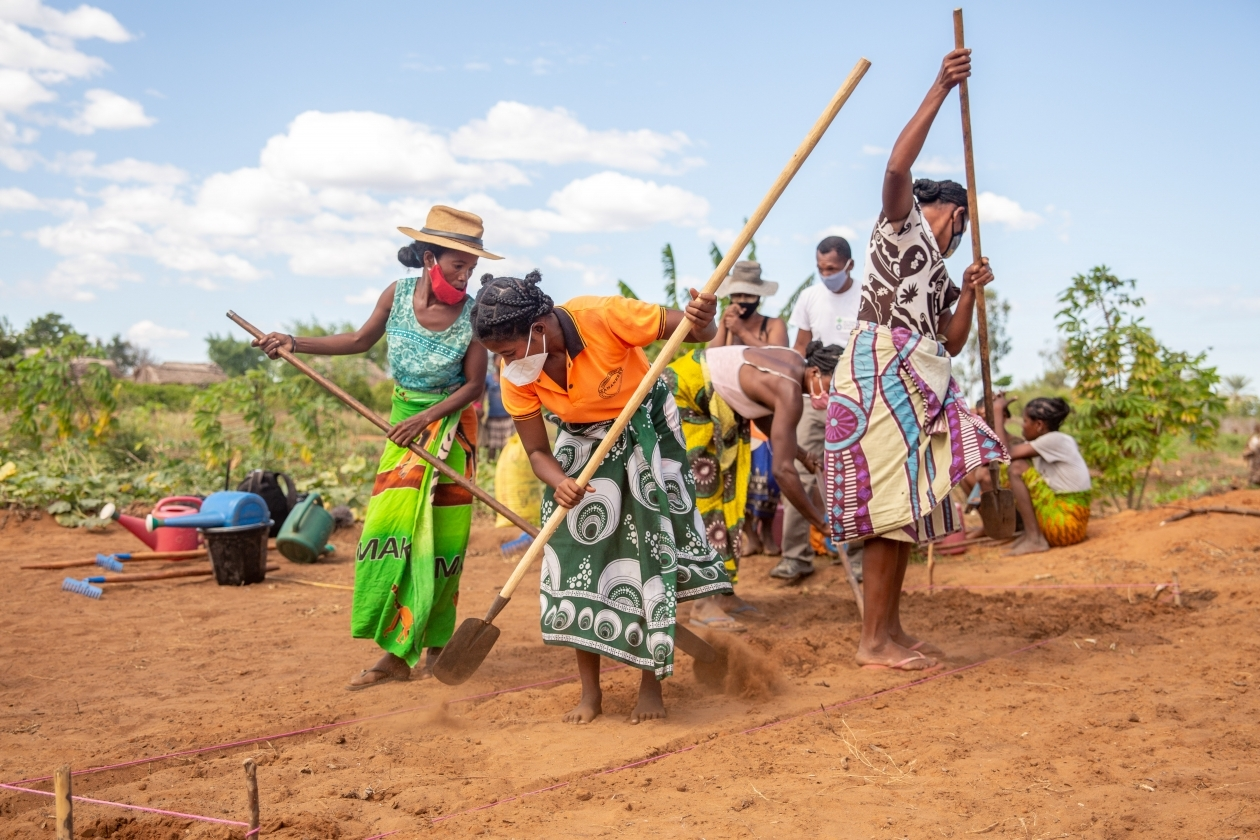 Title: Emergency Drought Response
Charity: Action Against Hunger
Country: Madagascar
Photo Credit: Stéphane Rakotomalala
Droughts in Grand Sud, Madagascar, have sharply increased in both frequency and intensity in recent years. Bearing the full brunt of the effects of climate change, families who live in this region have seen drastic impacts on their livelihoods and health. In 2020, there were virtually no rains and this trend continued in 2021. Historically low rainfall levels depleted the few sources of clean water that existed in this chronically dry region. As a result, water-borne illnesses such as diarrhea have increased sharply. And, without rain, there could be no harvests. Food insecurity and malnutrition have increased dramatically. Action Against Hunger's teams are on the ground, treating malnutrition and helping farmers adapt.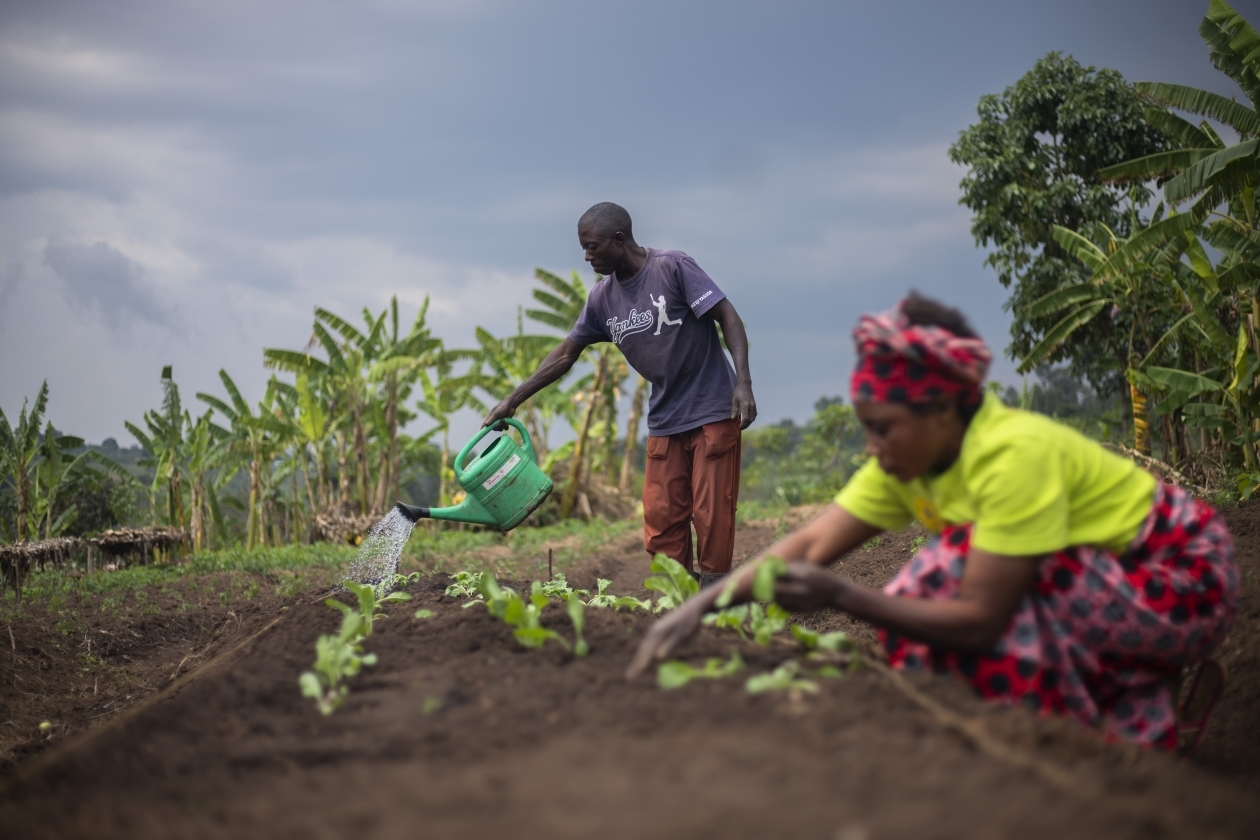 Title: Supporting Refugees
Charity: Action Against Hunger
Country: Uganda
Photo Credit: Solomon Serwanjja
Uganda is home to more than one million refugees, who are welcomed to the country with a small plot of land, the ability to work and go to school, and more. To help both refugees and the communities that host them, Action Against Hunger works with groups of farmers to help them learn new skills, grow new crops, and make the most of the limited land and water they have.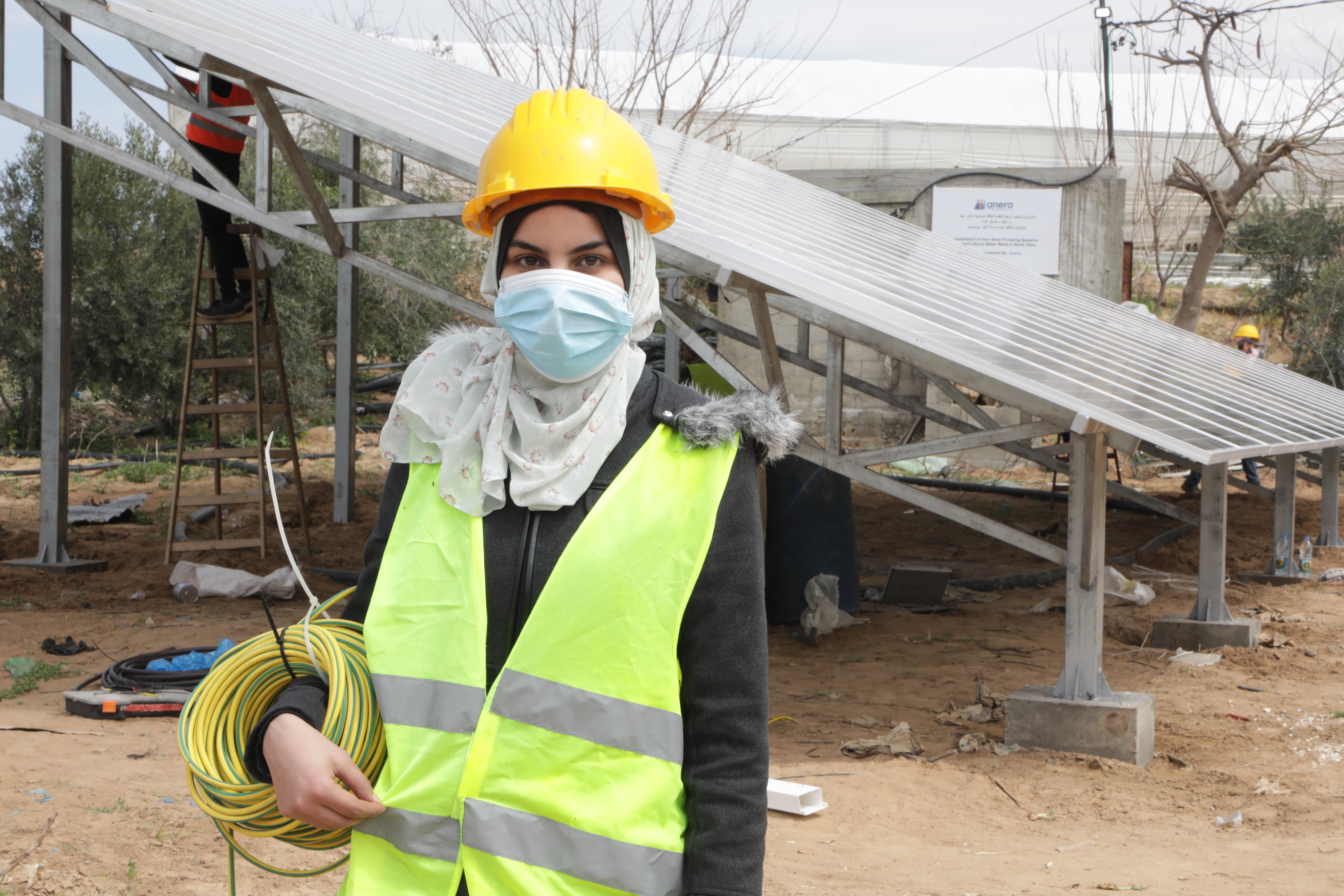 Title: Women in Gaza Install Solar Pumping Systems
Charity: Anera
Country: Palestine, State of
Photo Credit: Ibrahim Zaanoun
In Gaza, young Palestinian women are finding jobs installing solar panels — providing the power to pump and clean much needed water for local farmers. Due to extended electricity cuts in Gaza, farmers here are often unable to pump water for hours each day, preventing them from irrigating their crops and leading to economic losses. Anera is hiring young people in Gaza to install four solar-powered water pumping systems for agricultural water wells in northern Gaza. Our Anera community is helping Palestinian communities in Gaza become energy independent and sustainable.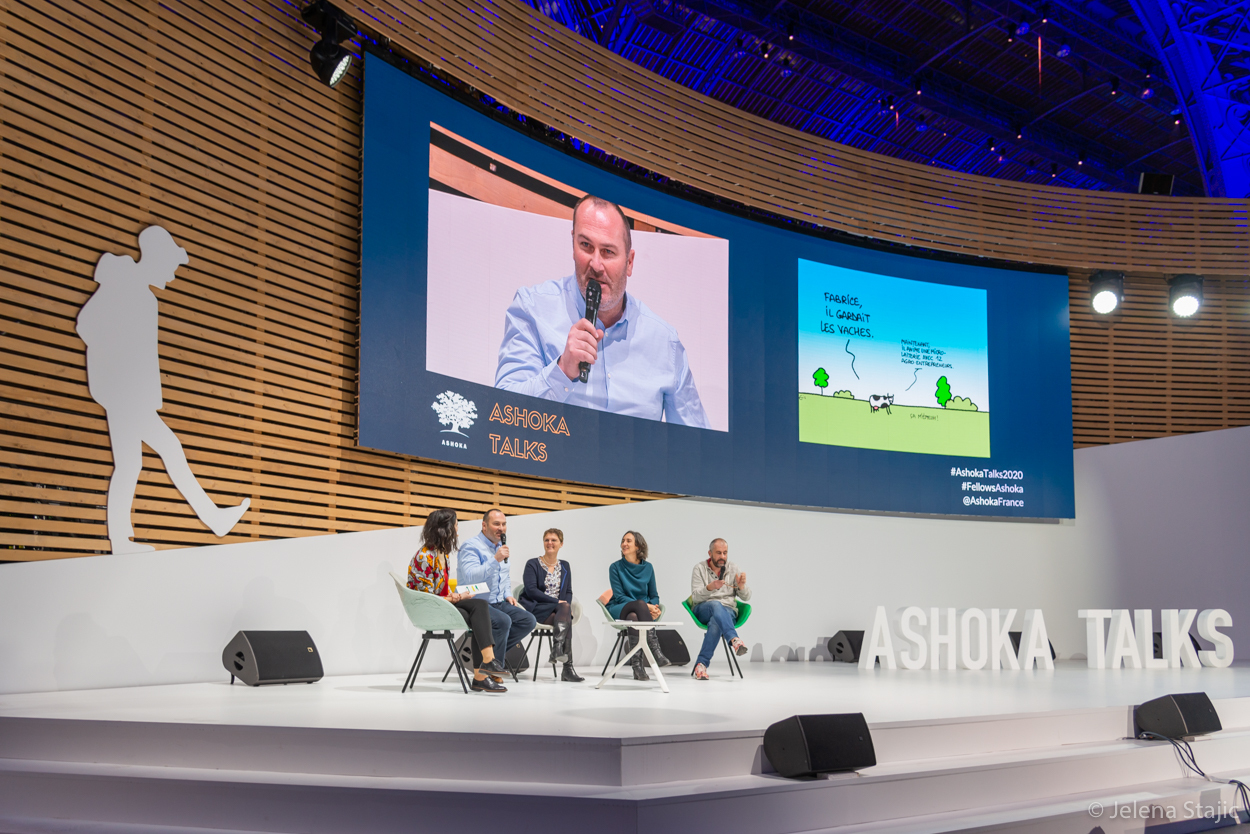 Title: Ashoka Fellow Fabrice Hégron discusses his work with a panel
Charity: Ashoka
Country: France
Photo Credit: Jelena Stajic / Ashoka
Social entrepreneur and Ashoka Fellow Fabrice Hégron discusses his nonprofit, En Direct Des Eleveurs, at an event hosted by Ashoka's team in France. His organization is revolutionizing the dairy industry in France by developing small-scale farming alternatives. Through new modes of production and distribution that respect the environment and offer healthy milk, he positions dairy producers as wellness partners and reconnects them with consumers. This creates a viable subsidy-free economic model to maintain a collapsing industry.
Videos
Success Stories
Bogota, Colombia is a capital city filled with commerce and tourism. But, just outside the city center exists a noticeable contrast in housing and economic development where the poorest families reside. Many of the city's poorest families live on the outskirts in the mountains, and they have very difficult commutes into the city center for work. Without daycare, many of the young parents would not be able to earn an income to support their families. Fe y Alegria, a Jesuit network of organizations helping the disadvantaged and poor since 1955, has preschools within this community offering free services to children up to 5 years of age. These services include: monitoring and evaluating the child's development, nutritional supplementation and home interventions when needed. The administrator of the preschool feeds the children three nutritious meals per day. Although it doesn't sound like a huge accomplishment, she does this on just $1 (one…
Michel became a mom in June 2021, when baby Nathan was born; she's part of the Wayuu community. She lives with her dad, brother and another child that a friend asked her to care for two years ago. She's a medical laboratory technician and holds a B.A. in Administration. Although she currently works as a Procurement Analyst, she doesn't make enough to pay for basic needs. Michel has participated in different IRC-supported programs in the community center that is located a couple blocks away from her house. She first visited to get attention after experiencing pain while breast feeding, that's how she joined the breast-feeding orientation program, in which she has now started to participate to share with other moms-to-be her experience. Additionally, she has joined the Wapushii program after Nathan was born, where she learns how to promote his development during the Early Childhood stage; she also has accessed…
*A happy girl at the playground of her school made out of recycled plastic bricks, in Toumodi-Sakassou, in the center of Côte d'Ivoire. Due to COVID-19, the schools were closed for several weeks. Classes started, and children are happy to see their friends…UNICEF Côte d'Ivoire has partnered with Columbian social business Conceptos Plasticos to turn plastic waste into construction materials for new schools. Research suggests that over the next 30 years, the world may produce four times more plastic than we ever have before. Finding innovative uses for plastic will become imperative to public health. Without plastic waste management, groundwater pollution may leave many communities without access to clean water. Plastic-clogged drains could continue to cause flooding and damage infrastructure. And air pollution from burning trash will pose major environmental and health risks. Because of their cost-effectiveness, durability, and ease-of-assembly, bricks made from 100% plastic waste have the potential to…
Bibi Irshad Irshad Bibi has long had dreams of building a better life for herself, her children, and the rest of her family. "I come from a humble family," Bibi explains, "where [money] was always an issue. My father used to run a small livestock business that barely helped us to run our household expenses. It was difficult for my father to support our family due to his meager income." During her childhood, Bibi didn't have a clear vision of her future, but one thing she was passionate about was raising animals like her father. But like most girls in Pakistan, getting married and having children was all she had to look forward to. Bibi wanted the feeling of accomplishment that comes from being an entrepreneur. But as she said "It is unfortunate that Pakistan has a male-dominant society, here, it is very difficult for women to start their businesses…
The rainy season has ended in southern Ethiopia and the long period of thirst has begun. People in the remote villages of Borena region, and in particular, women make day-long journeys for water. "I used to travel all the way to the top of the mountain and then all the way down to fetch water. I left at 6 AM and came back around 6 PM. I walked all this time just to fetch one jerrycan of water," remembers Loko, a single mother of five children. "[And the] water was contaminated. The water was not enough for my children, not enough for our drinking, not enough for our daily living. We suffered a lot in the past." All on her own, even months pregnant, she walked 12 hours daily carrying heavy containers of water that barely lasted through the day. "I didn't have a donkey to carry the water, so…
On a hot October afternoon in Ouallam district, in Niger's western Tillabery region, the air is still as the sun's rays hit the hard, crusty, red earth. Contrasting with this almost lunar surface is a field of green. "This site's changed everything for us," says Biba, a woman in her fifties, pointing to where a few men and women are using sickles to harvest grass. With a laugh, she adds: "It's helped us to work together and it keeps the peace." Biba and other residents of the three villages in this commune started working on this community-resilience project after identifying the rehabilitation of barren land as their most pressing need — it would enable them to grow the hay they need to be able to keep livestock. Here in the Sahel — the vast strip of Africa that runs south of the Sahara Desert between the Atlantic Ocean and the…