As the climate crisis worsens, the most vulnerable populations will feel its impact the most. Addressing the existing climate crisis is critical to combatting global inequities.
-Air pollution leads to an estimated 8.79 million premature deaths each year.
-3 out of 4 people living in poverty rely on agriculture and natural resources to survive.
-By 2050, as many as 1 billion people could be displaced by environmental hazards — primarily sea level rise and natural disasters.
The good news is our charity partners listed below are working toward a future of sustainability and conservation. Their programs include responsible resource management, low-carbon development, sustainable agriculture, biodiversity research and protection and more.
Explore the resources below to see the impact of their work.
Feeling inspired? Be a global champion and help increase communities' resilience to climate change by supporting Global Impact charities through your employee giving campaign.
---
Find a Charity
---
Explore the Impact
Give Global Blogs
When we launched the Environment Cause Fund in 2021, we were looking to align donor interests in protecting the Earth with the work of our charities. Even in the past few years, much has changed. As the effects of climate change have continued to accelerate at a rapid pace, it's become increasingly apparent that the environment is just one aspect at stake with a changing climate. World hunger has been increasing for the first time in decades, fueled by droughts and other extreme weather events. Climate-fueled disasters are now the number one driver of the refugee crisis. And although all…
Images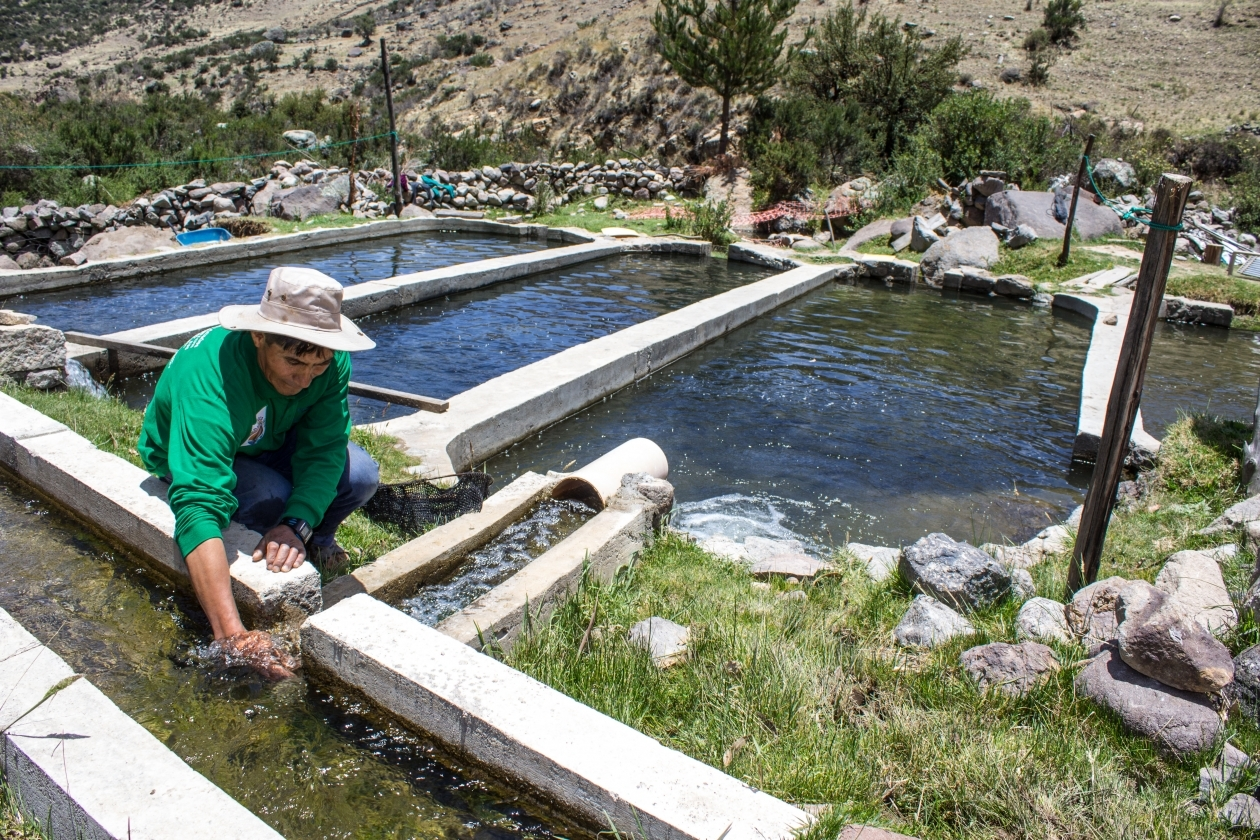 Title: Supporting Local Livelihoods
Charity: Action Against Hunger
Country: Peru
Photo Credit: Dennis Zevallos
Around the world, Action Against Hunger is helping families suffering from hunger to find new ways to earn income and put food on their tables. For example, in Peru, we helped the Oré family to relaunch their business: a trout farm. In the ponds in the above photo, they raise the fish for eating and selling for additional income.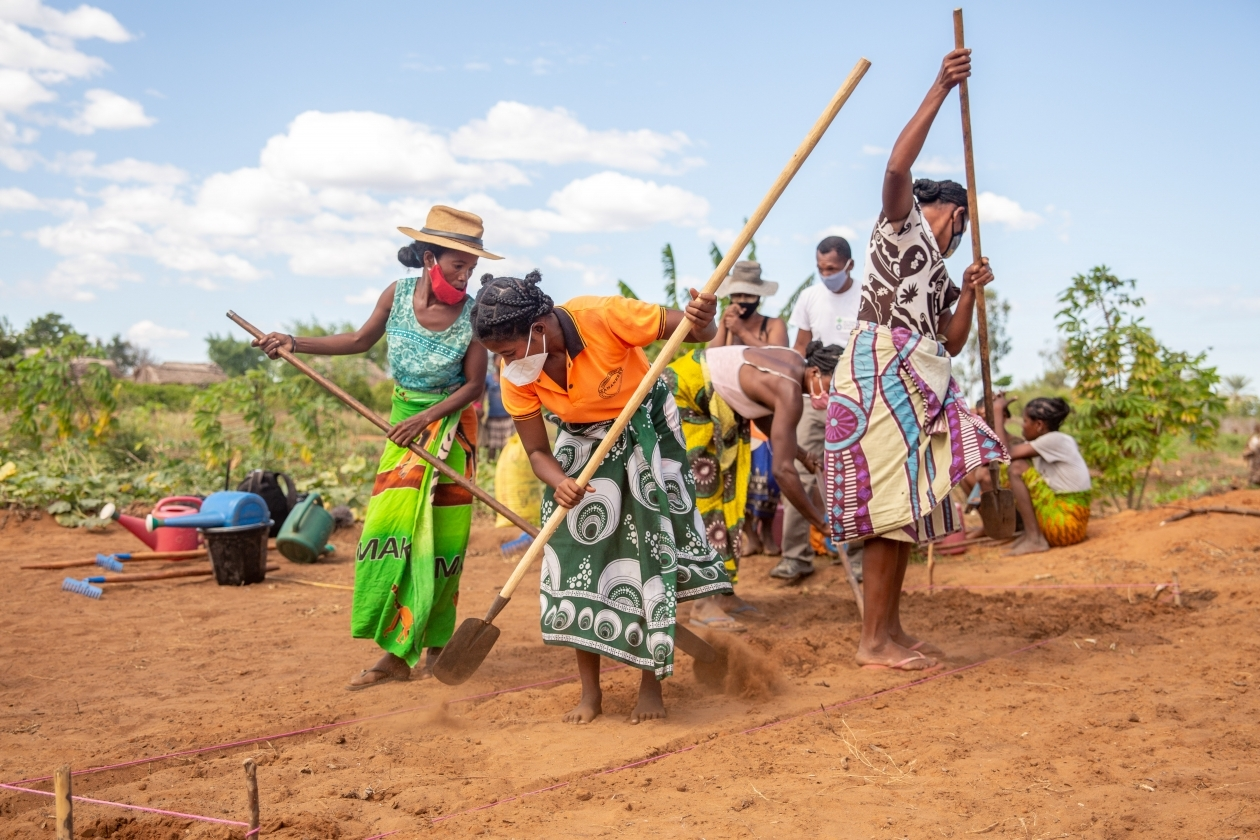 Title: Emergency Drought Response
Charity: Action Against Hunger
Country: Madagascar
Photo Credit: Stéphane Rakotomalala
Droughts in Grand Sud, Madagascar, have sharply increased in both frequency and intensity in recent years. Bearing the full brunt of the effects of climate change, families who live in this region have seen drastic impacts on their livelihoods and health. In 2020, there were virtually no rains and this trend continued in 2021. Historically low rainfall levels depleted the few sources of clean water that existed in this chronically dry region. As a result, water-borne illnesses such as diarrhea have increased sharply. And, without rain, there could be no harvests. Food insecurity and malnutrition have increased dramatically. Action Against Hunger's teams are on the ground, treating malnutrition and helping farmers adapt.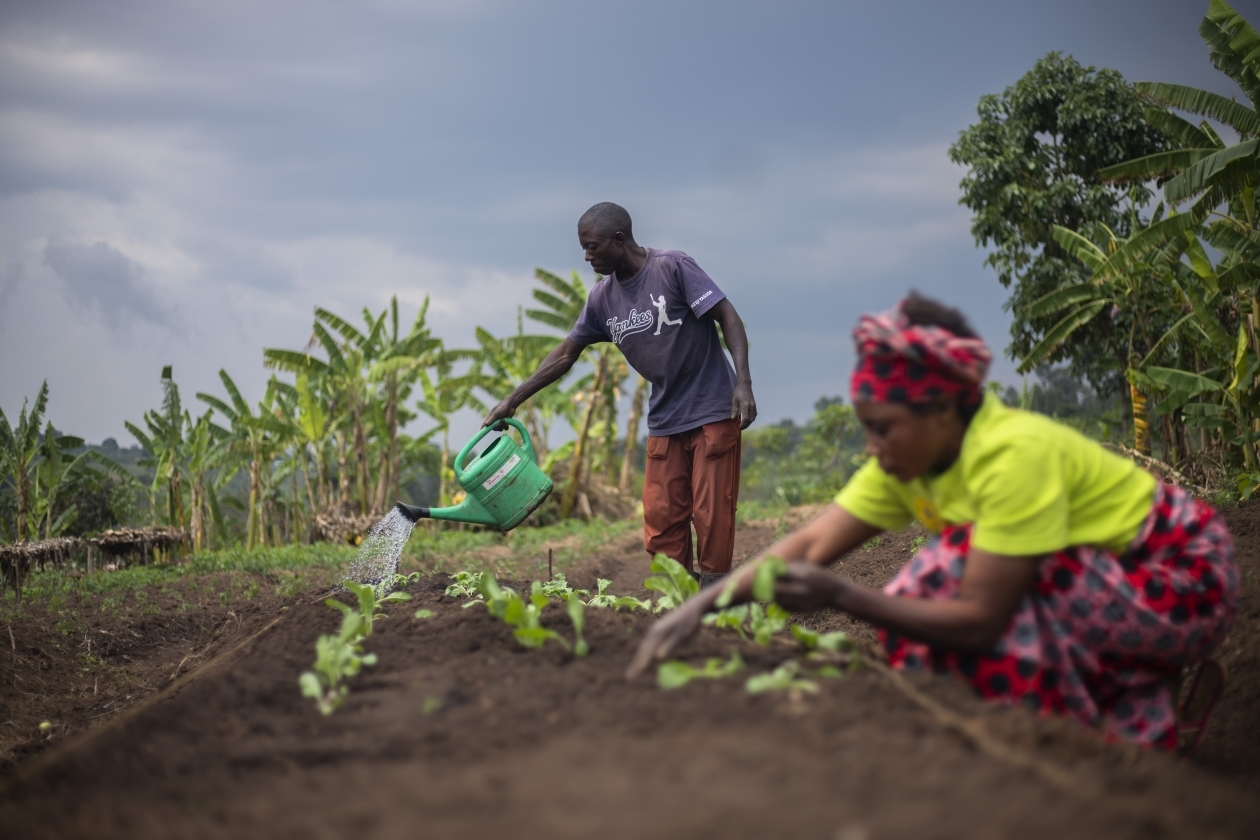 Title: Supporting Refugees
Charity: Action Against Hunger
Country: Uganda
Photo Credit: Solomon Serwanjja
Uganda is home to more than one million refugees, who are welcomed to the country with a small plot of land, the ability to work and go to school, and more. To help both refugees and the communities that host them, Action Against Hunger works with groups of farmers to help them learn new skills, grow new crops, and make the most of the limited land and water they have.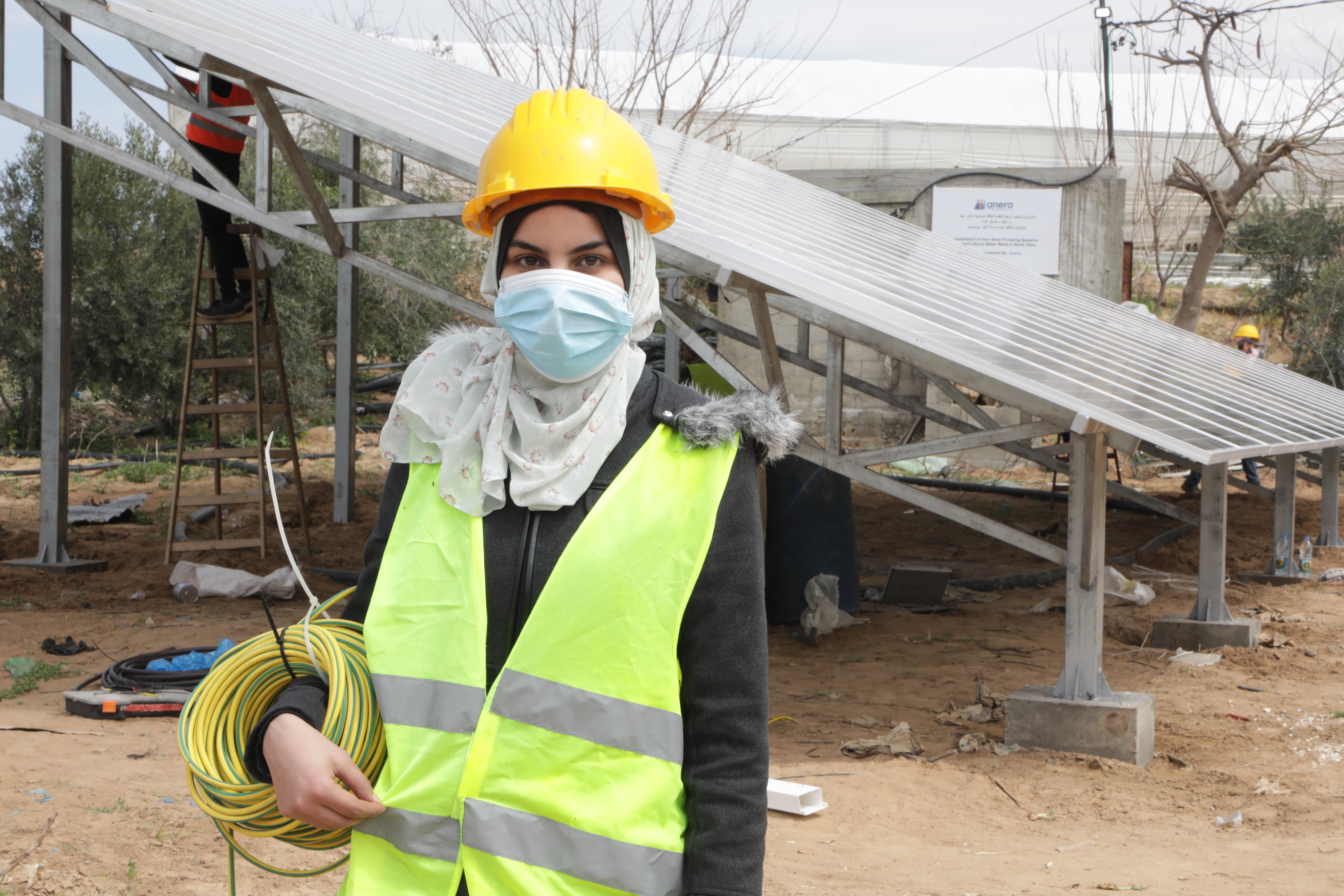 Title: Women in Gaza Install Solar Pumping Systems
Charity: Anera
Country: Palestine, State of
Photo Credit: Ibrahim Zaanoun
In Gaza, young Palestinian women are finding jobs installing solar panels — providing the power to pump and clean much needed water for local farmers. Due to extended electricity cuts in Gaza, farmers here are often unable to pump water for hours each day, preventing them from irrigating their crops and leading to economic losses. Anera is hiring young people in Gaza to install four solar-powered water pumping systems for agricultural water wells in northern Gaza. Our Anera community is helping Palestinian communities in Gaza become energy independent and sustainable.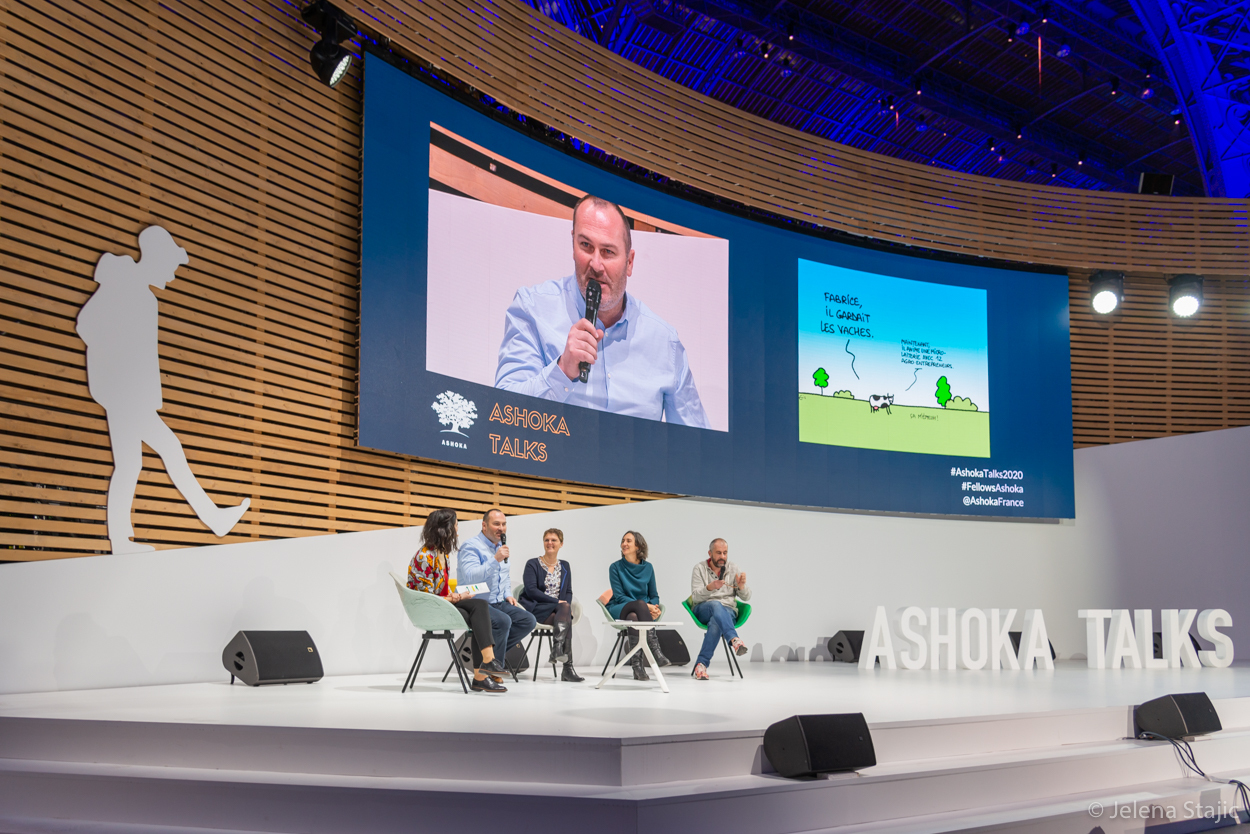 Title: Ashoka Fellow Fabrice Hégron discusses his work with a panel
Charity: Ashoka
Country: France
Photo Credit: Jelena Stajic / Ashoka
Social entrepreneur and Ashoka Fellow Fabrice Hégron discusses his nonprofit, En Direct Des Eleveurs, at an event hosted by Ashoka's team in France. His organization is revolutionizing the dairy industry in France by developing small-scale farming alternatives. Through new modes of production and distribution that respect the environment and offer healthy milk, he positions dairy producers as wellness partners and reconnects them with consumers. This creates a viable subsidy-free economic model to maintain a collapsing industry.
Videos
Success Stories
In the luscious and fertile green hills of Cauca in southwestern Colombia a coffee farmer and indigenous women's rights activist works tirelessly to improve the lives of her community and tend to the land where her family is from. Libia Armida Paz lives in La Sierra on the El Oso reserve, a village home to the indigenous Yanakona people. Libia began farming coffee at seventeen years old, against her father's gendered expectations. She took on a job on her neighbor's farm in secret, sneaking out every morning before her father woke. She was paid 300 pesos less than the adult workers to pick coffee, but she didn't mind because the experience was worth it. She studied tirelessly, saving money she earned from working on farms to attend college and earn a nursing degree. She saved enough money over a 15-year nursing career to buy her own land—something most women are…