For billions of people around the world, accessing clean water is not as easy as turning on your faucet.
– 2.2 billion people lack access to safely managed drinking water services.  
– An estimated 446,000 children younger than 5 years die from waterborne illnesses like diarrhea. 
– 670 million lack basic hygiene services with no handwashing facilities at all.
The good news is our charity partners listed below are working to ensure access to clean water is a reality for everyone around the world. Their programs include drilling wells; installing pumps, pipes and toilets; educating communities about proper hygiene and sanitation; and more.
Explore the resources below to see the impact of their work.
Feeling inspired? Be a global champion and help increase access to clean water by supporting Global Impact charities through your employee giving campaign.
---
Find a Charity
---
Explore the Impact
Give Global Blogs
Benjamin Franklin famously said, "When the well's dry, we know the worth of water." Those that live in the United States often do not think twice about the source of their water or whether it is safe to bathe in or drink. It is a luxury that billions of people worldwide do not know, an uncertainty that communities live with every day. Throughout the movement for clean water access is an acronym called WASH, which stands for "water, sanitation and hygiene services." This concept is used widely by our charity partners and other government entities that focus on worldwide clean…
Images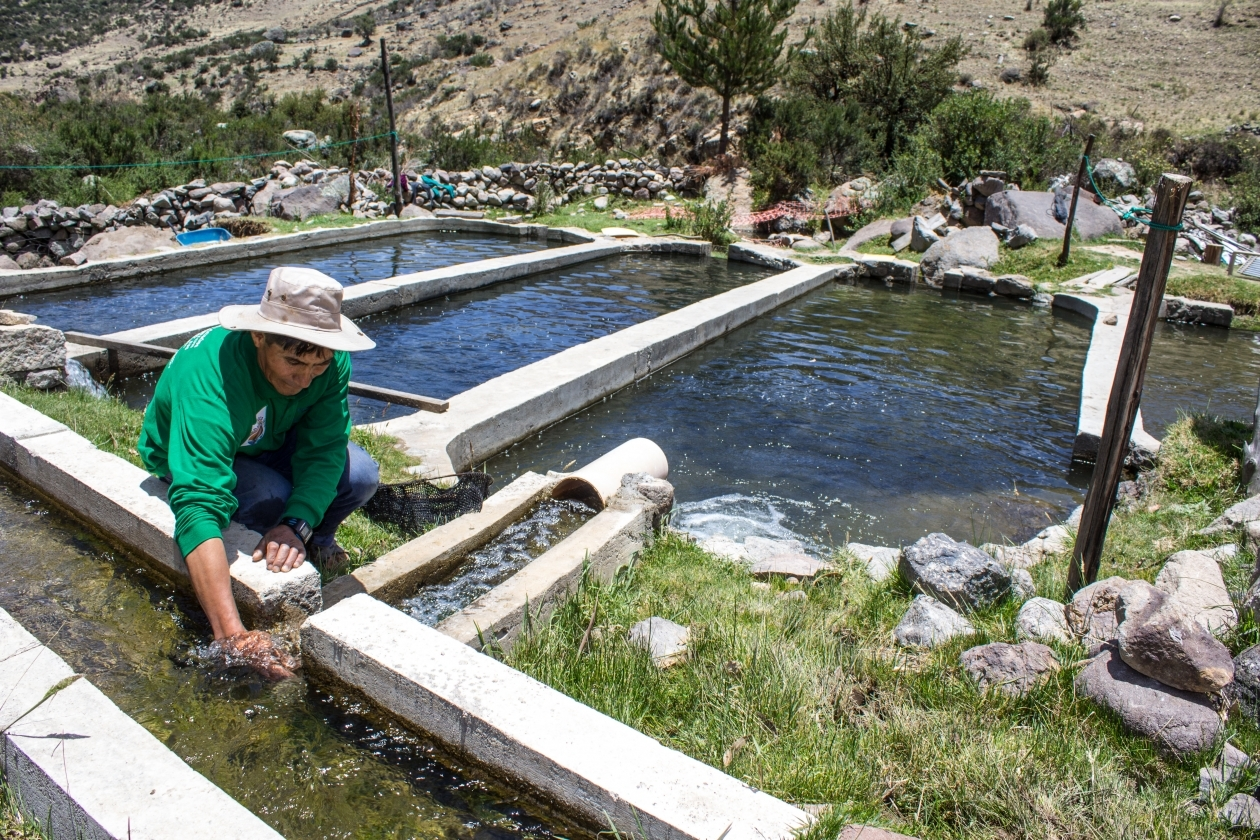 Title: Supporting Local Livelihoods
Charity: Action Against Hunger
Country: Peru
Photo Credit: Dennis Zevallos
Around the world, Action Against Hunger is helping families suffering from hunger to find new ways to earn income and put food on their tables. For example, in Peru, we helped the Oré family to relaunch their business: a trout farm. In the ponds in the above photo, they raise the fish for eating and selling for additional income.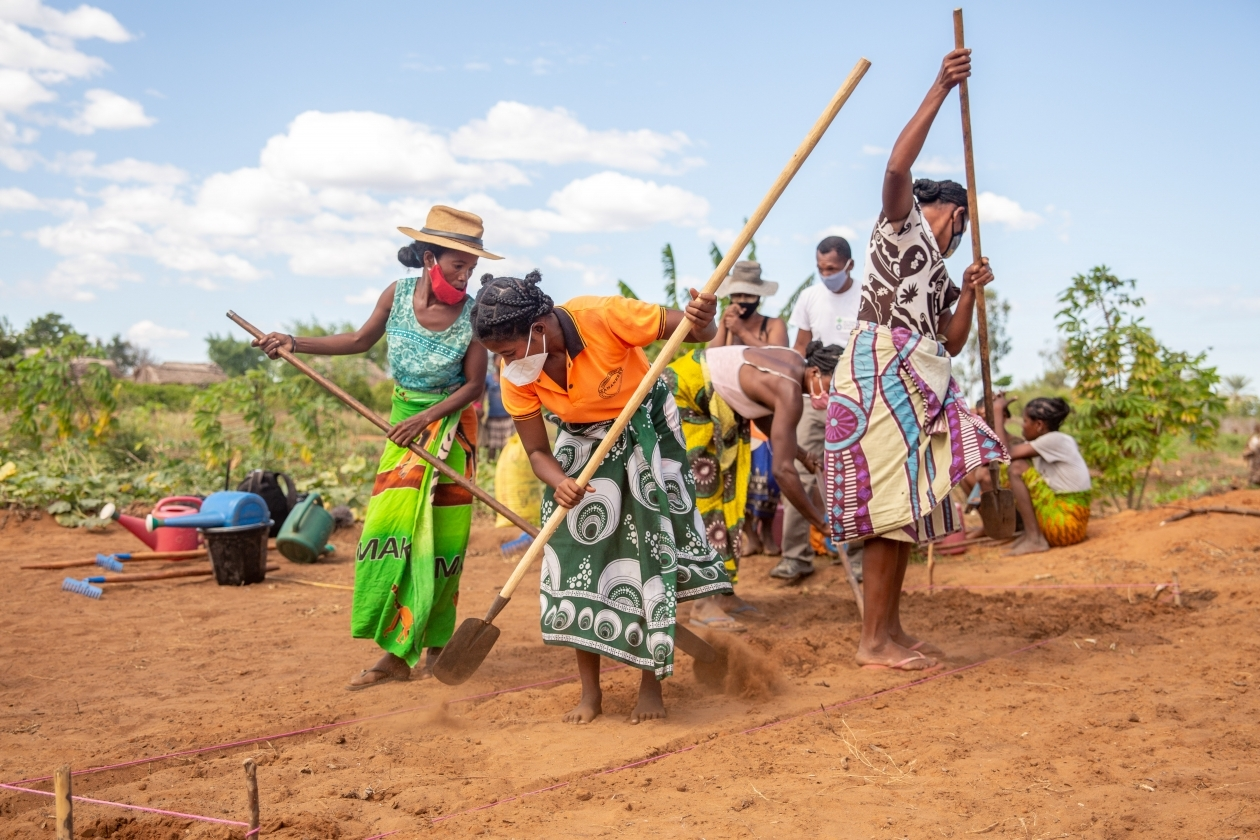 Title: Emergency Drought Response
Charity: Action Against Hunger
Country: Madagascar
Photo Credit: Stéphane Rakotomalala
Droughts in Grand Sud, Madagascar, have sharply increased in both frequency and intensity in recent years. Bearing the full brunt of the effects of climate change, families who live in this region have seen drastic impacts on their livelihoods and health. In 2020, there were virtually no rains and this trend continued in 2021. Historically low rainfall levels depleted the few sources of clean water that existed in this chronically dry region. As a result, water-borne illnesses such as diarrhea have increased sharply. And, without rain, there could be no harvests. Food insecurity and malnutrition have increased dramatically. Action Against Hunger's teams are on the ground, treating malnutrition and helping farmers adapt.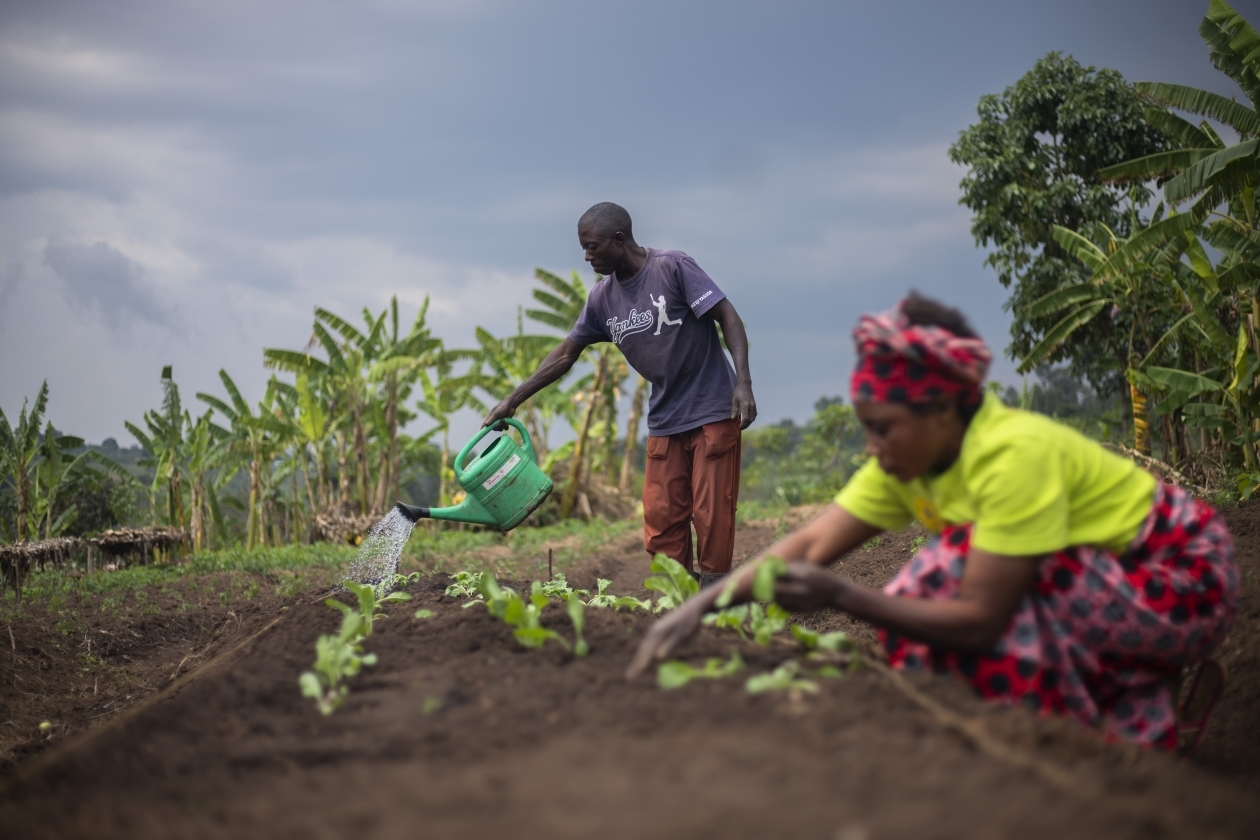 Title: Supporting Refugees
Charity: Action Against Hunger
Country: Uganda
Photo Credit: Solomon Serwanjja
Uganda is home to more than one million refugees, who are welcomed to the country with a small plot of land, the ability to work and go to school, and more. To help both refugees and the communities that host them, Action Against Hunger works with groups of farmers to help them learn new skills, grow new crops, and make the most of the limited land and water they have.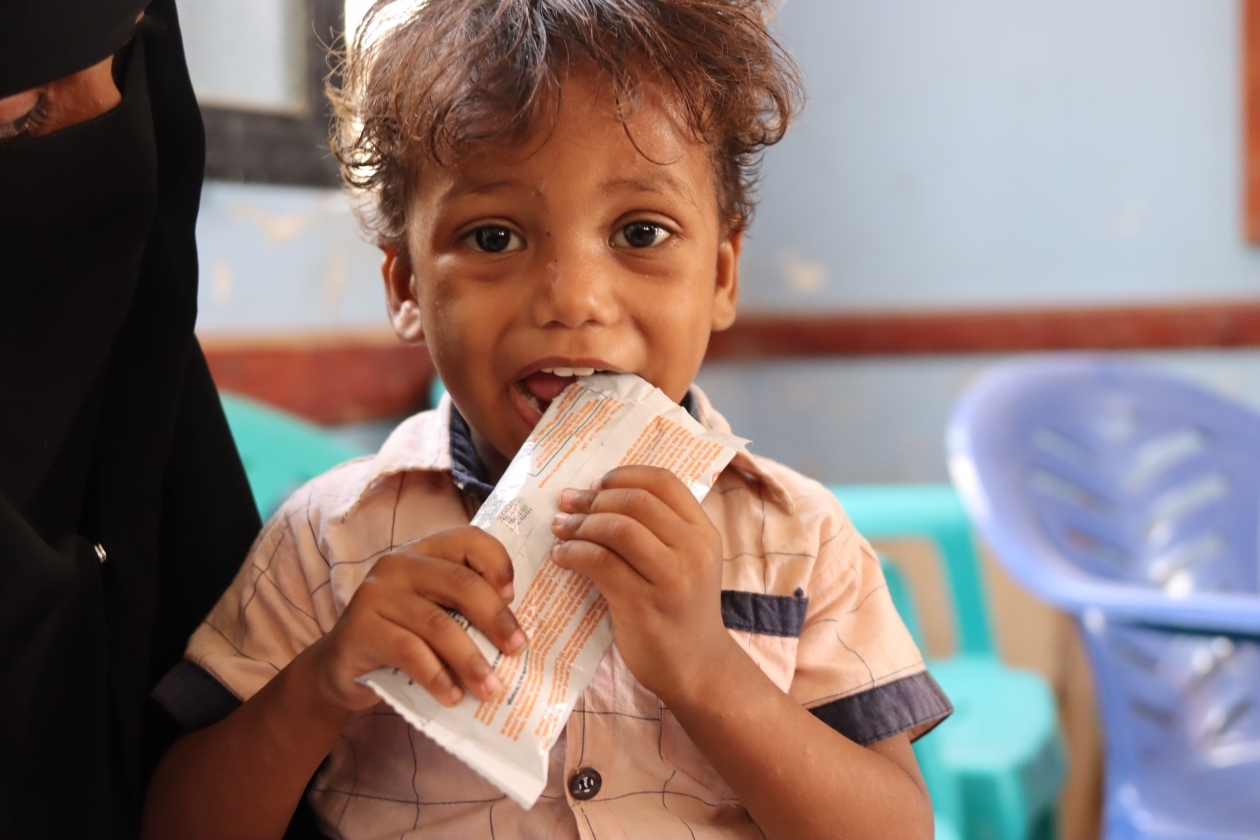 Title: Providing Emergency Nutrition Support
Charity: Action Against Hunger
Country: Yemen
Photo Credit: Nada Al-Saqaf
Now almost three years old, Watheek was born in displacement. His family fled their home when the war in Yemen worsened. With six children living in a small one-room house, his parents struggle to get by. Watheek suffered from malnutrition in 2021, and received treatment from Action Against Hunger.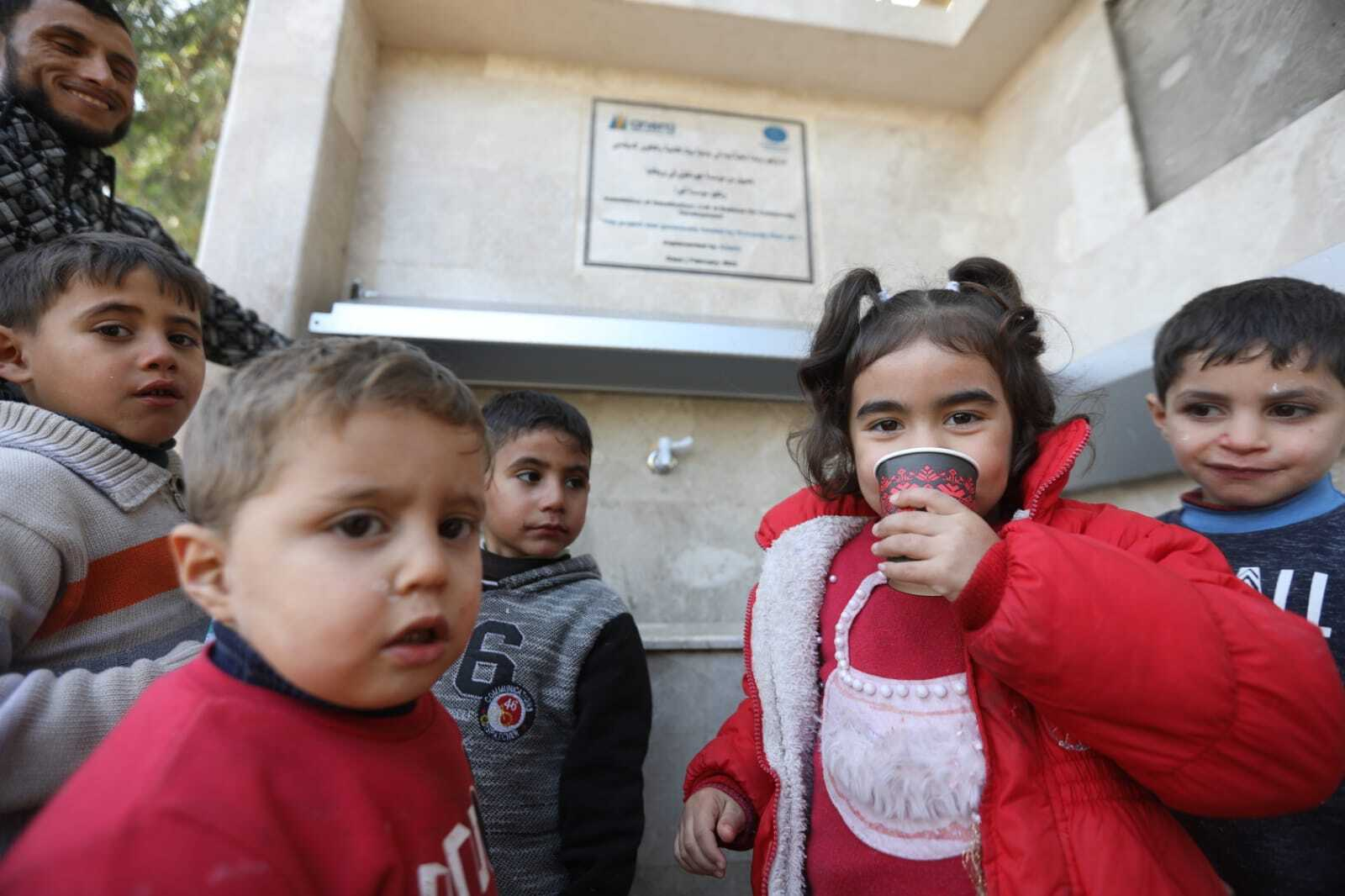 Title: Reverse Osmosis Provides Clean Water in Gaza
Charity: Anera
Country: Palestine, State of
Photo Credit: Ibrahim Zaanoun
Anera installed an RO unit at Baytouna Community Center to meet the needs of 30,000 residents living in the northern parts of Gaza. According to WHO, 97% of Gaza tap water is too salinated and contaminated for human consumption. This Community center provides clean and safe water to help increase access to water and hopefully reduce the severity of the problem in Gaza. Anera has been installing reverse osmosis (RO) systems at public facilities to increase the population's access to safe, clean, and sustainable water sources.
Videos
Success Stories
On 16 September 2020, a student stands in an empty classroom in Panama City, Panama. A generation of children in Latin America and the Caribbean are missing out on schooling because of COVID-19. Due to the pandemic, 97 per cent of the region's students have been deprived of their normal schooling. More than seven months into the pandemic, COVID-19 is putting education on hold for more than 137 million children in Latin America and the Caribbean. This is according to a new UNICEF report about the devastating impacts of COVID-19 on education. Since the start of the pandemic, children in Latin American and the Caribbean have already lost on average four times more days of schooling (174) compared to the rest of the world. In a region with over 11 million cases of COVID-19 to date, most students are now at risk of missing out on an entire school year. While schools are gradually reopening in several parts of the world, the vast majority of classrooms are still closed across the region. Almost half of all countries in Latin…