For billions of people around the world, accessing clean water is not as easy as turning on your faucet.
– 2 billion people lack access to safely managed drinking water services.  
– An estimated 361,000 children younger than 5 years die from waterborne illnesses like diarrhea. 
– 670 million lack basic hygiene services with no handwashing facilities at all.
The good news is our charity partners listed below are working to ensure access to clean water is a reality for everyone around the world. Their programs include drilling wells; installing pumps, pipes and toilets; educating communities about proper hygiene and sanitation; and more.
Explore the resources below to see the impact of their work.
Feeling inspired? Be a global champion and help increase access to clean water by supporting Global Impact charities through your employee giving campaign.
---
Find a Charity
---
Explore the Impact
Give Global Blogs
Benjamin Franklin famously said, "When the well's dry, we know the worth of water." Those that live in the United States often do not think twice about the source of their water or whether it is safe to bathe in or drink. It is a luxury that billions of people worldwide do not know, an uncertainty that communities live with every day. Throughout the movement for clean water access is an acronym called WASH, which stands for "water, sanitation and hygiene services." This concept is used widely by our charity partners and other government entities that focus on worldwide clean…
Images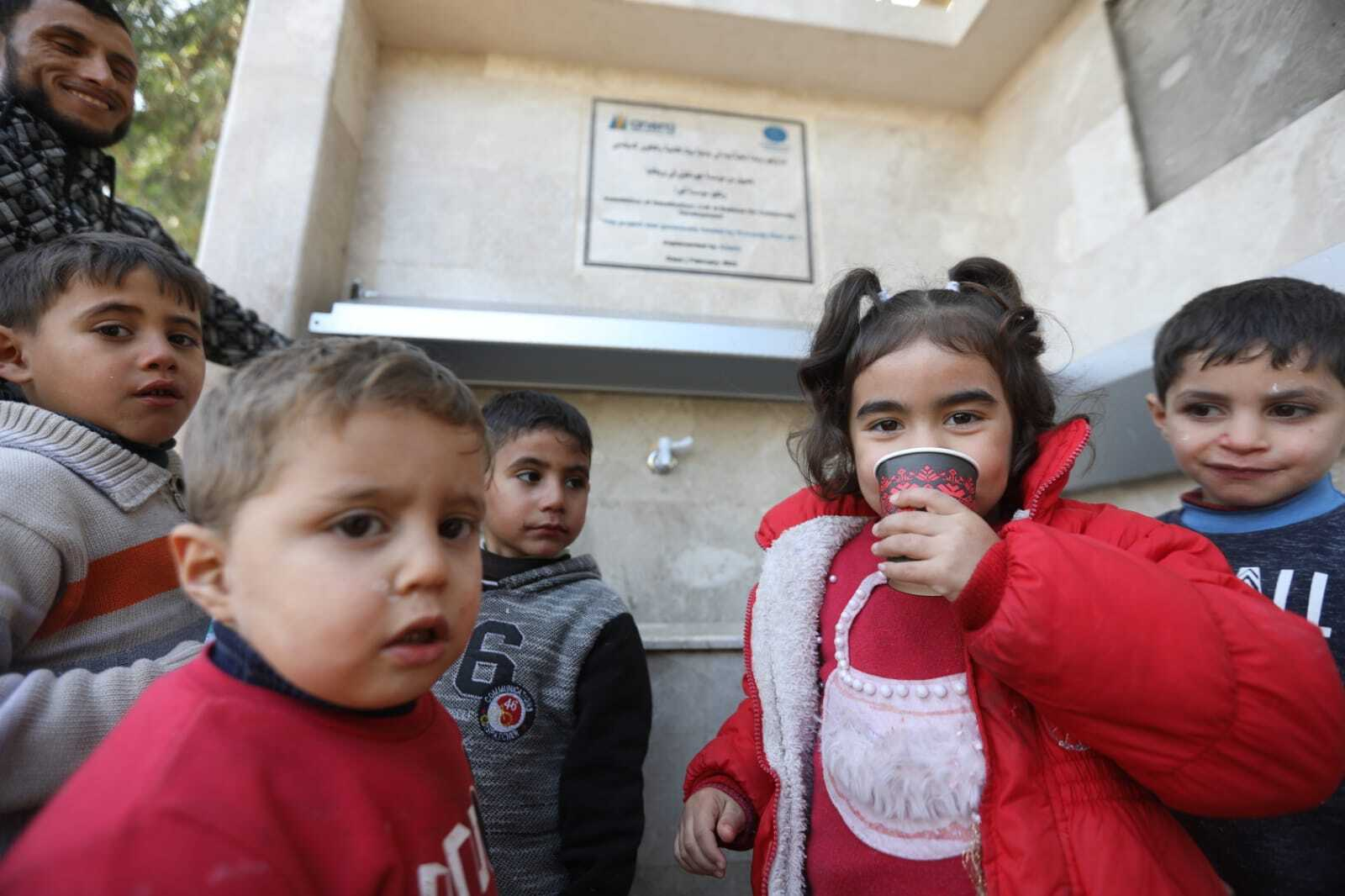 Title: Reverse Osmosis Provides Clean Water in Gaza
Charity: Anera
Country: Palestine, State of
Photo Credit: Ibrahim Zaanoun
Anera installed an RO unit at Baytouna Community Center to meet the needs of 30,000 residents living in the northern parts of Gaza. According to WHO, 97% of Gaza tap water is too salinated and contaminated for human consumption. This Community center provides clean and safe water to help increase access to water and hopefully reduce the severity of the problem in Gaza. Anera has been installing reverse osmosis (RO) systems at public facilities to increase the population's access to safe, clean, and sustainable water sources.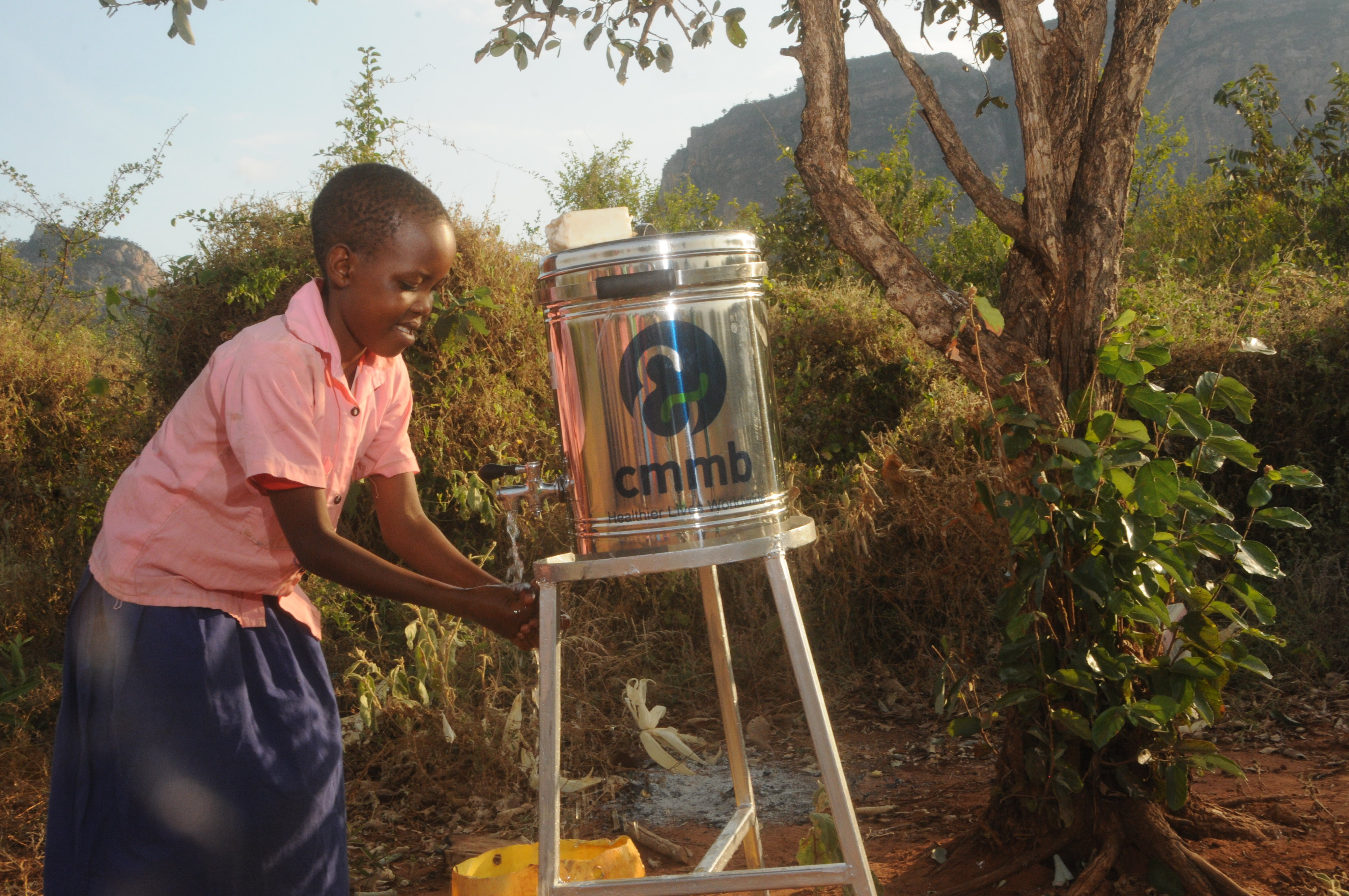 Title: Anastasia
Charity: CMMB
Country: Kenya
Photo Credit: CMMB
Anastasia and her family members had to walk two hours to fetch water. That was before CMMB installed a rainwater harvesting system with a 10,500-gallon storage capacity at Anastasia's school That's enough to last the children in the school an entire school calendar year. The head teacher at Anastasia's school says that the school dropout rate for adolescent girls was quite high due to some of the severe challenges around access to water, as well as hygiene and sanitation challenges. Now, having the CMMB rainwater harvesting system in place, the lives and health of Anastasia's community and classmates have changed dramatically for the better.
Title: Drought Relief – Water Well in Samburu
Charity: ChildFund International
Country: Kenya
Photo Credit: Jake Lyell
ChildFund installed this water well in Samburu County, Kenya, in August of 2021 as part of its emergency drought response. It serves 310 households with clean drinking water, as well as water for small gardens and livestock. Previously, when children and families could access water, they were drawing it from a dirty river that was a thirty minute walk away and a cause of sickness in the community. Even that option dried up during the 2021 drought when the annual rains failed to come. ChildFund responded just in time to bring fresh, life-giving water to this community. Quotes from child in the community, Risalo (female, age 12, not pictured): "We were getting water from the river," says Risalo. "During the rainy season the water was dirty. Some people would get sick from waterborne diseases, such as cholera. It's not clean. To get to the river is very difficult. We used to drink it because there was nothing otherwise. One day I drank that water and it was so muddy. When I came back home I started suffering from stomach pain and I had diarrhea. During the dry season you have dig. You have to dig the ground to drink water." "The water is now helping the community and we say thank you to ChildFund and Nawiri Child Development Programme (ChildFund's local partner in Samburu). The water is near to us. It comes very fast and the water volume is high. It takes just one second [to fill up]. Every day I think I fetch four jerrycans. That is enough for us. My new water from ChildFund…
Videos
Success Stories
Globally, 1.8 billion people are at risk of infectious diseases because they use or work in a health facility that doesn't have water. Such infections can lead to prolonged hospital stays, long-term disability and spiraling healthcare costs. High infection rates and poor water, sanitation and hygiene can damage trust in health systems and make patients less likely to seek care when they are sick. In the district of Geita, northwestern Tanzania, some healthcare facilities that don't have water ask pregnant women to bring it with them when they give birth. If the nearest water source to the hospital is unsafe, or patients are unable to bring water with them, they must buy it from commercial vendors at inflated prices. Kalunde Rashid gave birth to her second child at Chikobe Health Center in Tanzania. "Mum is here taking care of me. She is old and could not go to collect water…