Human trafficking is often a difficult topic to talk about – and even more challenging for those working to end human trafficking every day. There are more than 40 million human trafficking victims worldwide, including men, women and children trapped in forms of modern slavery: from forced labor to sexual exploitation. Human trafficking occurs in nearly every country around the globe stemming from both in-person and online targeting.
Human trafficking is not only a crime and humanitarian issue, but also a public health concern because of the accompanying abuse, trauma and long-term effect on victims. Consequences of human trafficking include physical, psychological and socioeconomic hardships that continue throughout their lifetime (ECPAT-USA). Children, women, migrants, indigenous people, and the LGBTQI+ community are particularly vulnerable to human trafficking because of language and cultural barriers, and fear of law enforcement, which often keeps victims from speaking up before or during trafficking. (Blue Campaign, 2022)
Global Impact established the End Human Trafficking Fund to benefit charities that are working to abolish human trafficking around the world. We gathered experiences from the fund's featured charities that are actively providing resources and programs for those affected by human trafficking: ECPAT-USA, International Justice Mission (IJM), Free the Slaves, and Pan American Development Foundation (PADF). These charities' programs, philosophies and experiences are detailed below.
Types of human trafficking
One form of human trafficking is labor exploitation – a form of modern-day slavery that affects both adults and children being forced to work in unregulated and often hazardous conditions. Traffickers use deceptive hiring techniques to appeal to workers: they may offer safe working conditions and competitive pay rates, but the reality is that many people are forced to work long shifts for little pay.
For the first time in two decades, child labor exploitation has increased globally, adding more than 8.4 million at-risk children in the last four years alone (UNICEF). Worldwide, an estimated 160 million children are engaged in child labor, with 79 million children working in hazardous and dangerous conditions. Benjamin Smith, Child Labor Specialist at the International Labour Organization (ILO), states that hazardous work is "any work that puts children's health, safety or morals in jeopardy."
It is important to note that child labor is often a result of a family's financial need and poverty level. It is a lack of choices due to the extreme poverty the family is facing.
Perhaps the most well-known facet of human trafficking is the subsect of "sex trafficking" or forced sexual exploitation. Out of the 43 million people that currently live in forms of modern-day slavery, 4.8 million of them are subject to sex trafficking, defined as a person profiting from the use of another in a sexual manner, and including anyone who is involuntarily participating in the sex industry. In these cases, the perpetrator of sexual exploitation takes advantage of their victim's vulnerable or dependent state and victims are used for sexual acts, prostitution, production of pornography, and more.
Success stories from our charity partners
Free the Slaves
Free the Slaves has been successful in removing survivors from slavery for more than two decades. Most recently, they helped sixteen survivors from exploitation through collaboration with Kédougou community systems, including Community Vigilance Committees (CVCs) and the gendarmerie (military police). All survivors were referred to rehabilitation shelters, receiving gender-sensitive and trauma-informed care and psychosocial services as part of their recovery and re-integration process. Survivors were flown to Lagos, Nigeria, in the company of the Free the Slaves and the La Lumiere team. Once in Nigeria, they received support from the Nigerian authorities and local NGO partners to complete their journey home.
Through this support as they recover and rebuild their lives, they must work to make the most of the recovery and rehabilitation services available, including access to livelihood services to help them learn necessary skills to get safe jobs that will provide adequate income to sustain themselves and prevent re-trafficking.
In 2022, charity partner Free the Slaves united hundreds of anti-trafficking leaders through their Freedom from Slavery international forums, hosting five forums in Africa, Asia, Latin America, North America and the Middle East. Participants and policymakers from local governments, community organizations, law enforcement and survivors came together to discuss ways to combat trafficking and slavery at their local levels.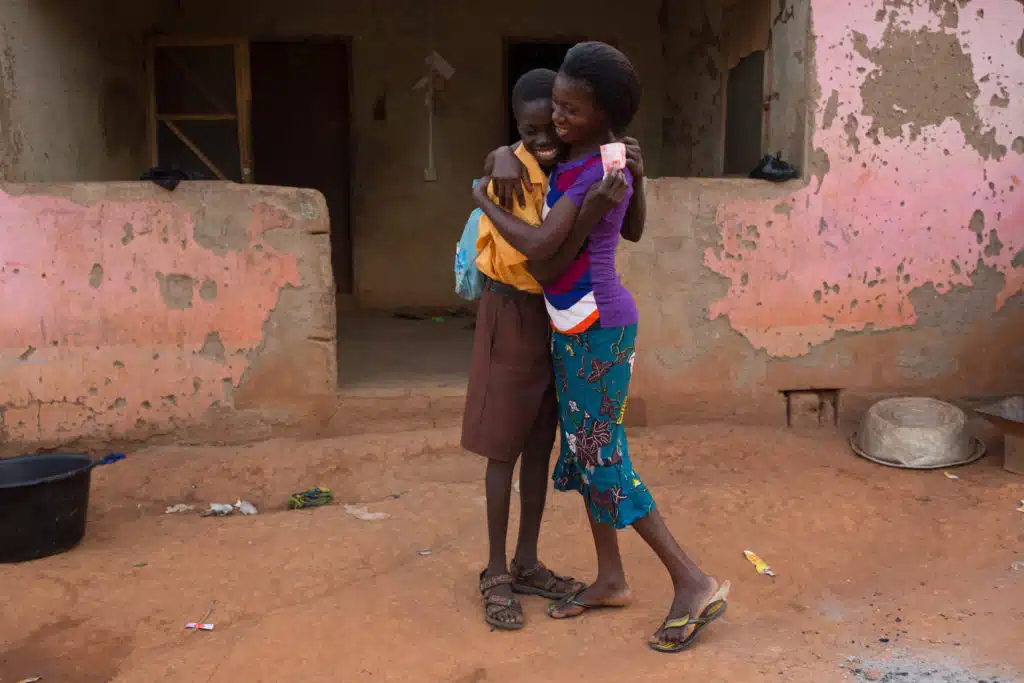 Photo: Emily Teague / Free The Slaves/ Ghana
This year, Free the Slaves was also able to provide many services for those facing slavery, including:
Educating more than 17,000 at-risk Haitian citizens about modern slavery
Liberating 12 women from slavery in Senegal
Removing 16 women from sexual exploitation in Nigeria
Helping 23 children in the Caribbean leave forced labor conditions and reunite with their families

Additionally, Free the Slaves offers community liberation training to 41 international organizations, enabling local policymakers and communities to take a stand against human trafficking in their own regions through educational programs, materials and other resources.
Pan American Development Foundation (PADF)
One of the ways that Global Impact charity partners work to empower survivors is through community activism and grassroots organizing. Pan American Development Foundation (PADF) helps trafficked victims become advocates for prevention in their own communities. By figuring out how to identify and assist victims in vulnerable situations, they can create safer and more informed communities around the world.
In Bolivia, PADF trained 450 indigenous women, called community defenders, who were well-known leaders in their communities. The community defenders raised awareness and trained over 4,000 community members in trafficking prevention – much more effectively than an external leader could. All training materials were translated into indigenous languages to capture cultural and language nuances.
In Guatemala, PADF has helped victims of trafficking become advocates for prevention. Sayra was only 16 when she was targeted on social media by traffickers, who threatened to hurt her family if she did not meet with a stranger. After her experience, she received psychosocial support and training from PADF and became a volunteer community facilitator, helping prevent others from being targeted as she was.
Hear how Sayra was able to rebuild her life (in Spanish with English subtitles):
Also in Guatemala, PADF has worked in Huehutenango, Guatemala to train local leaders as Volunteer Community Facilitators (VCFs) – training and certifying 225 men and women, including teachers, indigenous leaders, healthcare professionals and youth to serve as grassroots anti-trafficking activists in their communities. This program has been wildly successful and received recognition from key figures in their communities. PADF is expanding this effort to address trafficking along the migratory route in Guatemala and Honduras.
ECPAT-USA
ECPAT-USA uses an "upstream approach" to combat human trafficking. The organization recognizes that the issue cannot be resolved without actions such as youth and community education, legislative advocacy and addressing root causes of trafficking. Additionally, educating and training the private sector to ensure that they have knowledge and policies in place to identify and assist victims of human trafficking.
One example of this is their partnership with the American Hotel and Lodging Association to administer an e-learning program on human trafficking training for members of staff of participating hotels and hospitality companies. And the training has already paid off: Brad Schumacher, VP of Strategic Partnerships of Encore, completed this training and based on his new knowledge, helped a trafficking victim receive help when he noticed her on a recent flight. He alerted the flight crew and she was successfully assisted out of the dangerous situation.
Another innovative way to combat human trafficking: this year, in partnership with Hard Rock International and EduNetwork, Charity Alliance member ECPAT-USA launched Social Identity Quest, an online safety platform developed to challenge the way teens think about their behaviors online.
Since its start, the platform has reached and engaged over 1 million youth, and we are building out the partnership with Hard Rock for indigenous communities in the United States and in Mexico. Additionally, the platform has garnered two awards this year: the Global Gaming Award in the category of "Responsible Business", and Reuters Sustainability's "Responsible Business" award.
International Justice Mission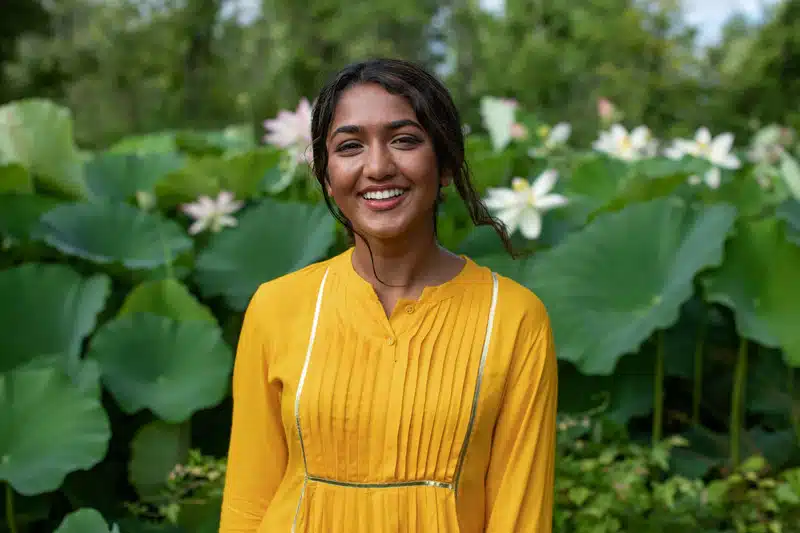 Last year, International Justice Mission (IJM) reports that the CyberTipline* received 29.3 million reports of suspected child sexual abuse material, an increase of 35% from 2020. In 2021, Charity Alliance member International Justice Mission (IJM)'s Center to End Online Sexual Exploitation of Children launched Project Needlestack, a project to support law enforcement responses to CyberTipline reports in Malaysia and the Philippines so that more of these reports result in actual rescues and arrests.
To help create awareness of human trafficking, IJM partnered with Cadence Media to produce and release the true-crime podcast, "The Fight of My Life: Finding Ruby." Ruby shares her firsthand experience as a survivor online sexual exploitation of children in six gripping episodes. Her strength is inspiring, as she guides us from the moment she was tricked through her trial and restoration. OSEC is a rapidly growing crime, and we can't turn away. Ruby has spoken about the fight of her life. Now we need to listen – and make it the fight of ours too. Listen to the podcast here.
IJM shared a story about Kumar from South Asia, who was forced into labor to work seven days a week in a brick kiln. With the support of IJM and the South Asian government, Kumar was freed from this forced labor and began to live a full life. He gained an education, including a Bachelor's degree in commerce and a masters degree in 2021 at the age of 29.
Kumar completed a field internship with the Released Bonded Laborers Association and became a Community Development Social Worker with IJM, raising awareness about bonded labor and sharing his own story with others.
How you can help
Ending human trafficking is a big task, but our charity partners are making great strides toward it every day. There are many ways that you can help with the global human trafficking issue, too:
Contribute to the Global Impact End Human Trafficking Fund that benefits five human-trafficking charities and helps bring resources and aid to trafficking victims worldwide. You can view the charities involved in this fund and make your donation here: https://charity.org/cause-funds/end-human-trafficking/


Think before you shop: before you make a purchase, research a company's labor guidelines and familiarize yourself with how your favorite companies employ people domestically and abroad. One of the best ways to combat human trafficking is by putting your hard-earned money toward companies and causes that operate in ethical ways.


Know the signs – if you see something, say something: there are many resources available if you suspect human trafficking – contacting local law enforcement is a first line of defense if a trafficking case is not in immediate danger. Within the United States, if you suspect a case of human trafficking, call 1-866-347-2423 to report it.

As you can see, ending human trafficking is a collective effort that takes awareness and mindfulness at all levels to identify and assist victims. Along with hyper-awareness, proactive approaches, quick action and buy-in from local government and policymakers, our charity partners can identify and assist human trafficking victims quickly and efficiently.
A note about the human trafficking language utilized in this article: I recognize that no organization truly rescues human trafficking victims, but instead, identifies and assists victims who are open to receiving help. The recovery process for someone who has left human trafficking is often long and includes extensive psychosocial support.
* Operated by the National Center for Missing and Exploited Children, the CyberTipline is the nation's centralized reporting system for the online exploitation of children. Electronic service providers and member of the public and can report suspected online enticement of children for sexual exploitation and abuse, among other digital obscenities and misleading materials.