There is no shortage of organizations dedicated to helping hungry children globally, so how do you determine which one to support? Each organization has unique qualities, and Feed My Starving Children (FMSC) is no different. FMSC is a Christian nonprofit organization that provides meals developed by food science and nutrition professionals to supplement nutritional needs and reduce problems with malnutrition. Founded in 1987, the organization takes a very streamlined approach: donations are collected to fund the meal ingredients, volunteers hand-pack the meals, and meals are then donated to FMSC food partners. This process helps feed kids and save lives around the world.
Here are five things that make FMSC a standout hunger organization:
1. They have incredible volunteer opportunities
Many international charities that run programs overseas struggle to offer volunteer opportunities for their supporters in the United States. Not FMSC. Volunteers as young as 5 years old can participate in a food packing experience. The organization runs eight permanent food-packing sites located in Arizona, Illinois, Minnesota and Texas where hundreds of people visit each day, year-round to build meals. A volunteer shift begins with a short orientation and education session. Volunteers then split up into smaller groups to measure and pour dry ingredients into bags, weigh and seal them, and load the bags, called MannaPacks™ into boxes. FMSC also offers volunteer opportunities nationwide through FMSC MobilePack™ events where a similar experience is offered at a remote location.
In 2021, through volunteer and machine packing an incredible 408,603,472 meals were packed for FMSC, with 12,902,544 of those packed at MobilePack™ events.
Did you know FMSC offers volunteers a one-of-a-kind experience? You'll hand-pack rice, soy, dried vegetables and a nutritionally complete blend of vitamins and minerals into bags which are then sealed, boxed, placed on pallets and shipped to our incredible partners working hard to reach the neediest children around the world. Through volunteering at FMSC, you'll get the chance to impact hundreds of kids in just two hours per packing shift. You'll experience what it's like to make a tangible difference today. I can attest to this first-hand, as I have been fortunate enough to volunteer at the Schaumburg, Illinois location. It was truly a remarkable experience to work together with my family and friends to create meals for children in need. The facility was impressive too: it was clean, brightly lit and very well-run by local FMSC staff. I highly recommend the experience to everyone. Look for opportunities in your area today!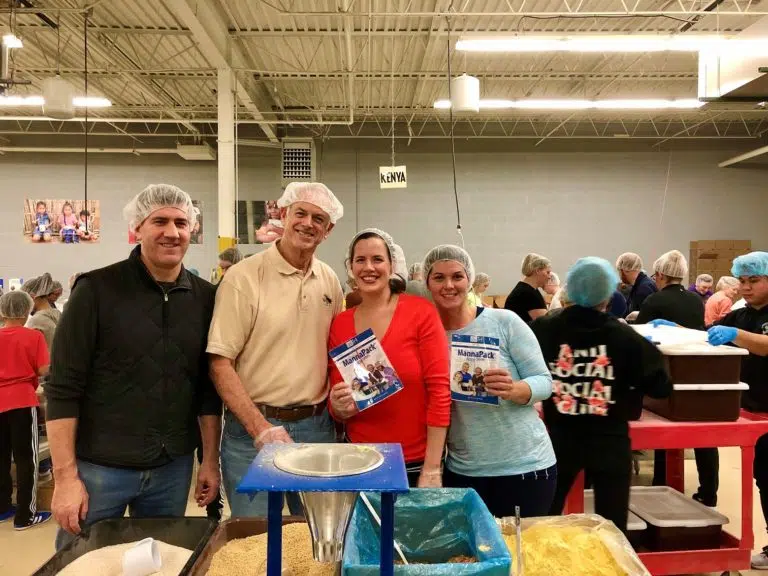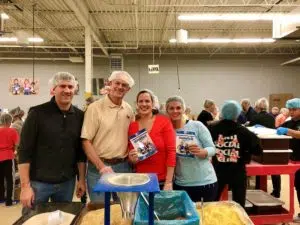 2. They utilize innovative food formulas
FMSC works extensively with food scientists and nutrition professionals to develop their food formulas. Their exclusive MannaPack™ meals are designed to supplement nutritional needs and reduce problems with malnutrition. All three meal formulas are vegetarian and halal certified. In order to receive halal certification, the food needs to have been examined and declared permitted or lawful for Muslims to eat. These aspects make FMSC food formulas culturally neutral and accepted by populations worldwide, making it possible for the organization to help all types of people.
The three MannaPack™ formulas are:
– MannaPack Rice
FMSC's first and original food formula, MannaPack Rice provides an excellent source of protein, carbohydrates and vital nutrients appropriate for anyone over the age of one.
– MannaPack Potato-D
This fortified potato and soy meal formula was created to help those suffering from diarrhea. It complements oral rehydration and assists in replenishing lost nutrients. The food has a smooth texture which makes it appropriate for all ages, including children 6-24 months old.
– MannaPack Potato-W
This meal formula was designed specifically as a weaning food to meet the nutrition needs of children 7-12 months old. It is a mixture of fortified potato and soy and complements breast feeding. This crucial supplement was made for children whose mothers don't have access to the vital nutrition their babies desperately need to grow and develop.
3. They have an expansive network of food distribution partners
FMSC operates its food distribution in a unique way. They do not have their own staff distributing food around the world. Instead, FMSC donates meals to an impressive, global network of missions and humanitarian organizations. They currently work with 71 partners in 55 countries. These organizations are on the ground, connected to schools, orphanages, medical clinics and feeding programs that can get the food into the hands of vulnerable children. In a world experiencing conflict, corruption and natural disasters, FMSC reports an astounding 99.8% of meals safely reaching their intended destination. And because the meals are donated free of charge (not including shipping), FMSC partners are able to focus their resources where they are needed most, whether that is buying medical supplies or hiring teachers.
FMSC upholds an accountability model with each of their partners, and they require them to play a part in the process to help the meals reach their destinations.
Each partner agrees to:
Invest in FMSC meals by covering shipping costs.
Help get FMSC meals through customs and across borders, from the U.S. to their final destination.
Verify every box of FMSC food has arrived to their location safely.
Send reports to FMSC about how the food is impacting the lives of those they serve.
4. Sustainable development is a key focus
At first thought, you might not see how sending meals overseas adds up to a long-term sustainable model. FMSC believes that food assistance is a vital component in the process of transitioning individuals, families and communities out of chronic hunger and poverty and into self-sufficiency. Because FMSC's partners are embedded in communities where their food is distributed, the organizations are able to assist those in need with a hand up, as circumstances realistically permit. Meal supplies are then reduced as the community progresses.
Once communities are helped out of extreme hunger, FMSC continues the support with several innovative programs. One of these is called the FMSC Marketplace™. Working in areas where they provide food support, FMSC believes in the power of dignified and sustainable employment so they pay local artisans a fair wage to produce unique, quality goods such as apparel, home décor, accessories and jewelry. These handmade goods are then sold at FMSC packing sites, MobilePack™ events and online. Every purchase strengthens families and communities as profits from the Marketplace are invested back into food programs.
In fiscal year 2020/21, FMSC MarketPlace™ supported 2,483 local artisans and FMSC MarketPlace™ sales provided 2,098,187 meals.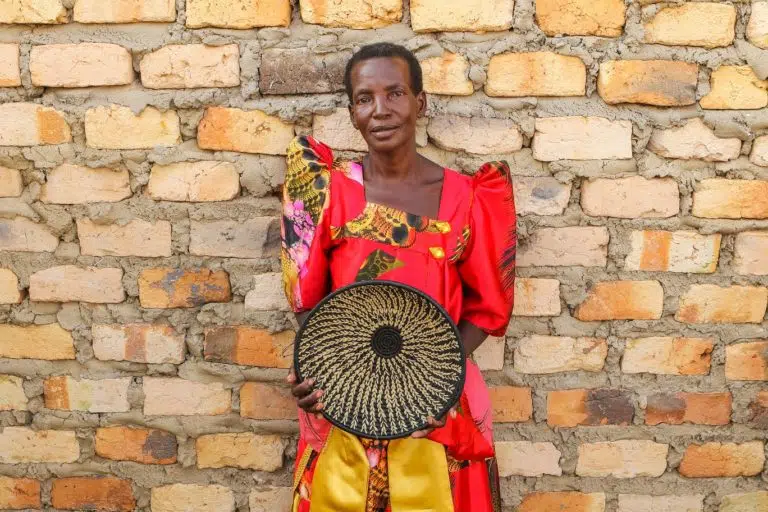 ​
Meet Betty: artisan highlight
Betty weaves beautiful grass baskets through the Hope Again Women project in Rakai, Uganda, which employs hundreds of women in her community. With the income she earns from FMSC MarketPlace sales, Betty provides for five of her grandchildren and sends them to school. She is also able to invest in planting crops and raising animals to help feed her family and become self-reliant.
5. They have a strong Christian mission
For I was hungry and you gave me something to eat. – Matthew 25:35.
This verse is the root of their belief that every child has a right to be fed a nutritious meal. FMSC believes Jesus Christ has called them to feed the hungry and serve those in need.
Additionally, prayer is an important part of FMSC. They pray over every meal and believe that prayer protects the food. FMSC staff gather to pray for each loaded container before it leaves their dock doors.
While the organization is firmly Christ-centered, they welcome people of all faiths to pack, fund and eat FMSC meals. Additionally, their partner organizations distribute the food to all those in need regardless of faith.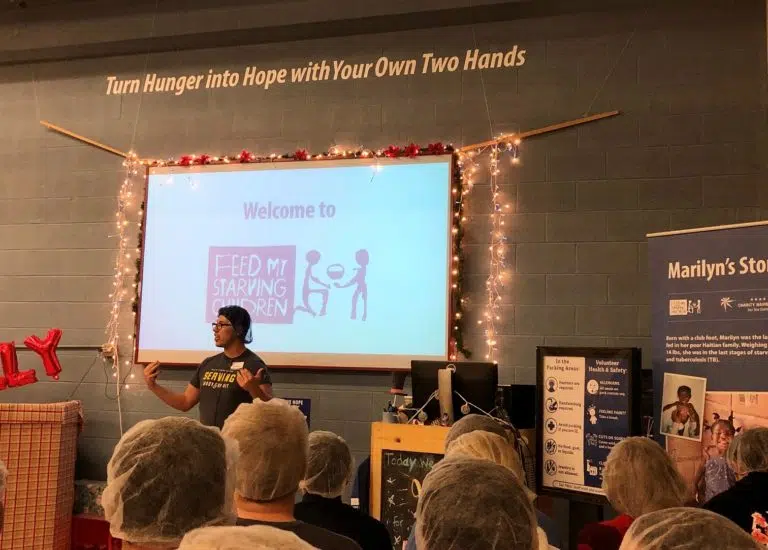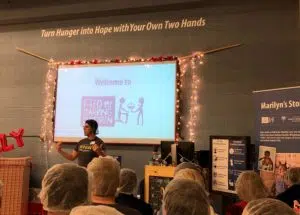 As an organization, FMSC believes hope starts with food. They are dedicated to seeing every child whole in body and spirit and thus focus on three pillars: feeding kids, feeding spirits and empowering communities. A closer look at the unique aspects of their work reveals that they are indeed delivering on each of these areas. You can get involved by supporting FMSC through your workplace giving campaign or by setting up a MobilePack™ event at your office. Reach out to us at [email protected] to learn more.